While it's pretty much impossible to get bored of theme parks and zoos, sometimes you might feel like something a little different whether it's a fun way to spend an evening or a fact-filled activity with the family. Adventures to another time and place come in many different forms and even the most elaborate shows can be just as educational as they are fun. 
Most countries, cities, and towns have their own unique history and ways of telling that history from entertaining shows to guided tours, and no matter where you live, there is always something new to learn either about the history of your people, place or even paranormal myths.
Some of the more popular alternative days out you could consider, include;
Dinner Shows

Haunted Locations

City Undergrounds
Being entertained while eating doesn't have to mean watching Netflix with a pizza and there are many show restaurants you can visit while no place on Earth is without some kinds of haunted houses and most cities contain stunning underground locations that most people aren't aware of.
Food, Drink and a Live Show
For many, being entertained and eating means relaxing with their favorite food while binge-watching a new show, but there are restaurants that specialize in unique dining experiences. While most are aware of Florida's The Medieval Times Dinner and Tournament, which is a great experience, a trip to Tennessee will expose you to some of the best dinner shows ever made.
Dolly Parton needs no introduction and Dollywood is a hugely successful theme park owned and operated by the country music icon. But you may not be aware of some of the amazing dinner shows operated by the company. Dolly Parton's Stampede Dinner Show includes the band Mountain Ruckus and a stunning equine show while Hatfield and McCoy's Dinner show offers a light-hearted glimpse into one of the longest feuds in American History.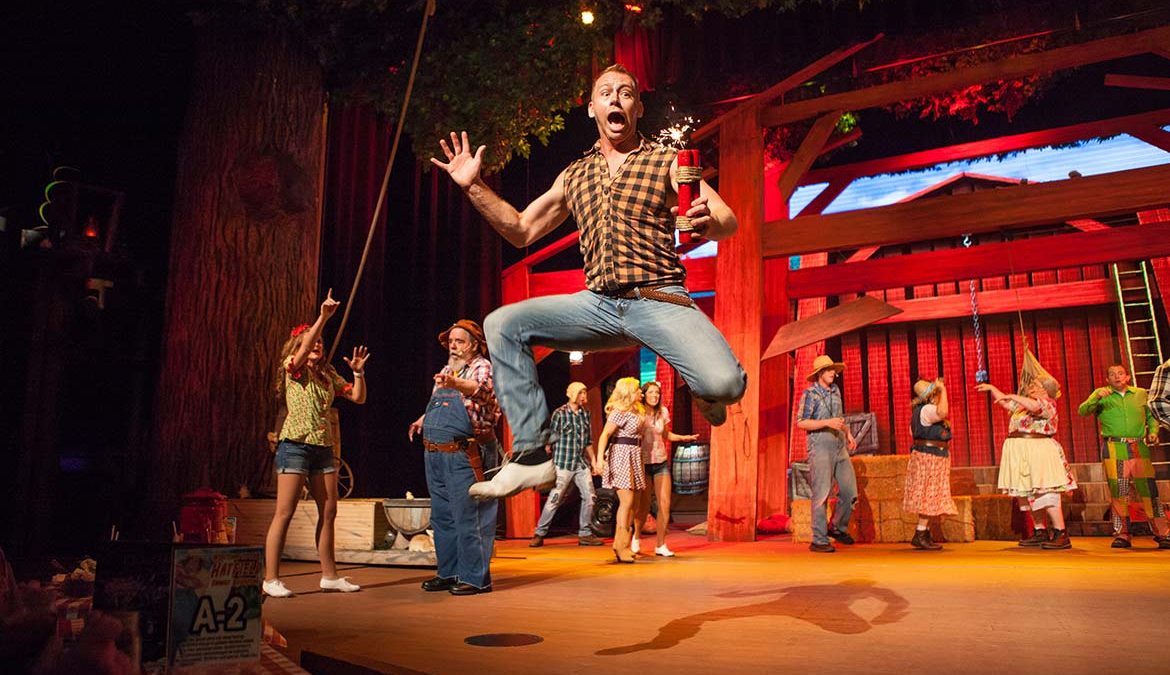 A Spooky Diversion
The popularity of haunted houses and paranormal hotspots has seen a resurgence in recent years thanks to YouTubers turned celebrity ghost hunters such as Zak Bagans, Katrina Weidman, and recently Jack Osborne. While many ghost shows are known to use tricks to make their productions more entertaining, the locations themselves are genuinely associated with paranormal activity.
Some of the scariest and creepiest locations include mansions, abandoned hospitals, and haunted hotels such as San Jose's Winchester House owned by the famous gun maker, Liverpool's Newsham Park Hospital in the UK, and L.A's Cecil Hotel that was the residence of at least two serial killers. While many of these locations aren't open to the public, the cities in which they are located include them on special ghost tours that are almost always available. 
A Peek Underneath
One of the most unrecognized yet vastly important aspects of a city is its underground infrastructure. Many people don't even think about what is beneath them but there are a large number of cities all over the world with genuinely interesting undergrounds that form a huge part of the history of a location and can be visited with special tour bookings and experienced guides as part of a fun and educational day out with the kids.
Los Angeles, for example, contains one of the largest underground rail systems in the world that was abandoned because of a corruption scandal while Paris, San Francisco, and Dublin are home to some of the world's largest catacomb systems. Chicago's secret underground known as the Pedway has recently been promoted and the public is being encouraged to visit it as part of a tourist strategy. The maze of tunnels connects Chicago's commercial district buildings to each other via a 40 block loop of tunnels and includes 22 stained glass windows, one of which was made by Louis Comfort Tiffany.