Whether you live in a house, apartment, or even a tiny home, it's important to keep the place spic and span. Sure, cleaning isn't exactly the most favored task, but if it needs to get done, it just has to get done. Fortunately, it doesn't need to take hours a day or even hours per week to get your space nicely cleaned. All it takes is a few tasks per day.
 Just doing the little things here and there can truly make it difference once you add them all up. So no matter what size your home is, these are some essential cleaning tips that can help you get your home nice and tidy.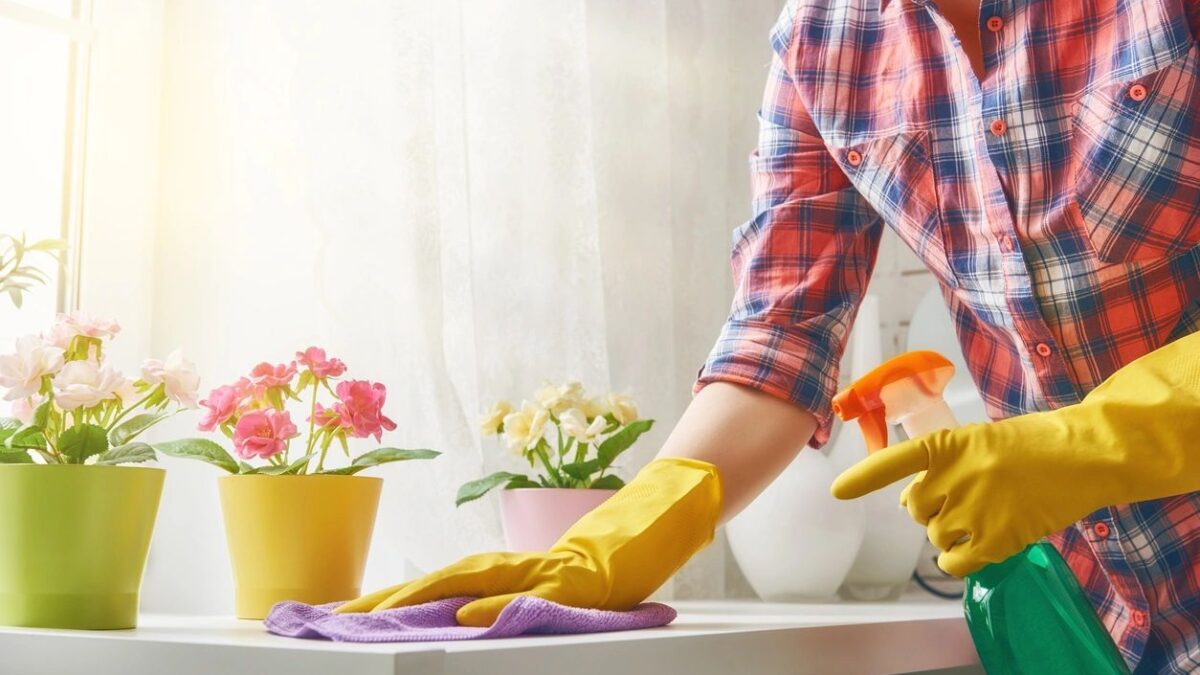 A little can go a long way
As stated above, just doing little tasks here and there can definitely make a difference. Have a few minutes to put dishes in the dishwasher? That means no more dirty dishes piling up in the sink!  If you can keep on top of those daily messes, it's going to save you so much time. But, it's totally understandable if you simply don't have time or your schedule just doesn't allow it.  Everyone has their own schedules and some can be busier than others. So don't feel guilty if you simply can't find the time to clean.
Pick an official cleaning day
If you're someone who's unable to find time to do little tasks throughout the week or you're just wanting to dedicate a day to extensive cleaning, then picking a day each week or biweekly could be for you. This all can include looking into a good carpet cleaning service, scrubbing those hard-to-reach areas, and giving your home a good dusting. Just give yourself a chance to have a designated day where you can just focus on cleaning up your home, which includes all those nooks and crannies that you usually skip out on cleaning. You will see a massive difference in your home!
Get the right tools
You need the right tools for home maintenance, right? The same can be said about cleaning up your house too. It's best to have all of your needed cleaning materials in one designated spot. The most popular spot tends to be under the sink or in a closet. Just make sure you have everything you need put together. This can all be placed in a caddy, box, or some type of basket. This is going to help you save time when cleaning, avoid delays, plus you'll have peace of mind that you know exactly where everything is located.  
When it comes to the larger items, these can be placed in the same spot or somewhere close by. But it is highly recommended that these are also put together. This can include your vacuum, mop, and broom.
Bring some scents
Even if you have a spotless home, it doesn't truly feel spotless if there is some type of odor reeking, right? You could opt into buying some Febreze and spraying it around the house or even get a citrus-smelling candle for the home. Both of these are great ways to make your home smell fresh and clean.