I love making new treats for the kidddos to try and with the 4th coming up I wanted to make some brownies with my new Pampered Chef Brownie Bites pan. We love the Bottle Rockets Popsicles, so I thought it would be fun to make something similar but using brownies.
Step 1: Prepare boxed brownie mix of choice according to directions.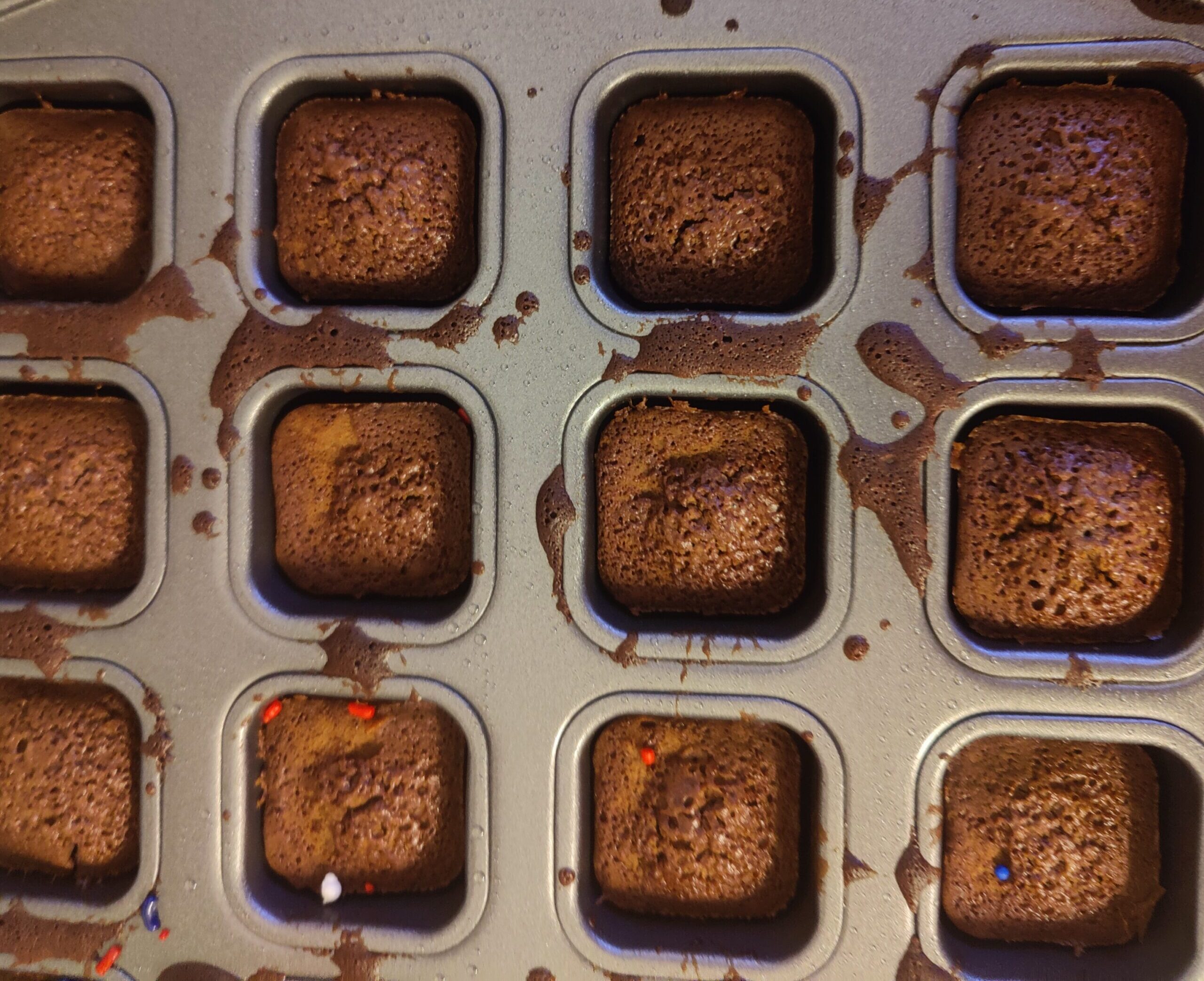 Step 2: Wash and cut strawberries
Step 3: Skewer 1 Brownie Bite, 1 Marshmallow, and 1 Strawberry together. I repeated this process for 4 to 5 of them at a time.
Step 4: Spread blue and red on skewers however you like.
Step 5: Sprinkle on patriotic sprinkles or sprinkles of choice.