Home improvements are something that we all try to avoid. They are expensive, they are time-consuming, and they can be very overwhelming. So if you ever decide that you're going to do some essential maintenance, it's up to you to guarantee that the results last as long as possible. This doesn't mean making updates that are modern and trendy, but investing in things that will make your home long-lasting for years and, hopefully, decades to come. So what are some of the most crucial upgrades you need to know?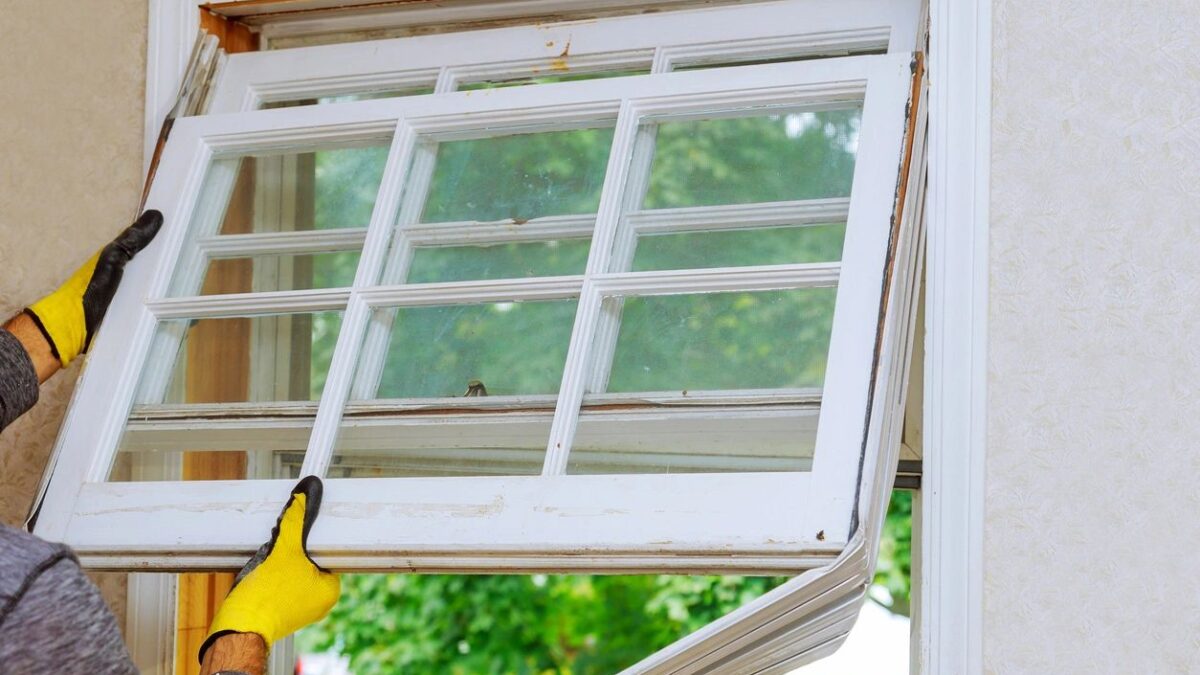 New and Strong Windows
New replacement windows are supposed to be one of the longest-lasting features in a home. Modern windows are more energy efficient but they can also block any damaging UV rays. Strong replacement windows such as Renewal by Andersen windows are meant to save you money. When it comes to your home layout, new frames are an amazing investment because they don't warp like older frames. If you need to stand the test of time, windows are one of the best investments of all.
A New Kitchen Layout
While kitchens are usually top of the list for anybody who wants to make home improvements, you've got to decide what type of setup is best for you. As people opt for modern implements such as granite worktops, you've got to decide if the things will actually stand the test of time. Granite is something that is very popular but has been popular for decades, but you still need to think about how the layout will work for you. You need to plan it for optimal use, so you could split it into work zones or turn it into a conveyor belt style approach which makes life easier if you spend a lot of time making food in the kitchen.
A Solid Front Door
A front door is not just a way to add extra security to your home but can improve your curb appeal. If you go for a high-quality front door, you are also benefiting from the luxury of changing the look of the house if you want. Because new front doors can be painted many times, you can change them to suit your latest needs.
A Strong Roof
Naturally, a roof is one of the most important parts of your home. It's going to protect you and everything within the property and is crucial to your curb appeal. But investing in a roof is not the cheapest endeavor, which is where you can decide how long you want the roof to last based on your needs. For example, high-quality materials such as metal, concrete, and fiber cement can mean your roof will last up to 50 years. However, roofs that cost a bit less will last at least 20 years. You need to decide how long you want it to last, but it's also important to look at the energy efficiency of your roof. It's actually possible to get a grant for a fortified roof depending on the state you live in.
Attic Conversion
This is a crucial upgrade if your home is on the smaller side. Many families try to upgrade their attic so their children can stay in there, but there are other benefits to having your attic converted. It can be amazing for resale value, but it's also an amazing room that can be turned into another space with multiple uses. If it's a child's bedroom and that child moves out in 15 years' time, you've got an extra room that you could turn into whatever you want!
Attic Insulation
Attics can be an amazing addition, but you've got to remember that if you want your home to go the distance you've got to insulate it. Not having enough insulation can immediately raise your energy bills and make your home less comfortable. Insulation is a one-off investment that can pay off for many years, but many people don't like the idea of investing in insulation because of the expenses. But when you do the math and realize how much money is lost through escaped heat, you can truly recoup what you have invested.
New HVAC System
If you are lucky to upgrade your home to more energy-efficient appliances, choosing the right HVAC system is so important. If you are going to stay in your current home, you will need to invest in a high-energy efficiency HVAC system. High-quality systems last at least 10 years, and newer models can last even longer. For the sake of comfort, it's vital to invest in an HVAC system, especially if you've got children that are prone to allergies. The fact is that having an HVAC system in the home is an amazing way to get rid of allergies, and in the modern climate where we are all more concerned about the germs we pass onto people if you ever have someone come into your home and they are unwittingly carrying something like the coronavirus, a solid HVAC system that blows fresh air around the home will make a big difference!
Upgraded Plumbing
Living in a home with old plumbing is not always a good idea. Many people don't think about upgrading their plumbing. But if you are living in an older property, you can get a specialist to upgrade the pipes which can yield a number of benefits. It can increase the water flow, get rid of potential contaminants, but it can also improve your resale value. If you want to make upgrades to your home, copper pipes are very long-lasting and are an amazing value for money. 
The fact is that conducting any type of home maintenance can be an expensive investment, but we're talking about making the home last a lot longer. If you are in a property where things could benefit from an upgrade or you are looking at the bigger picture, these 8 upgrades will really make a big difference to how your home looks, feels and will give you peace of mind for years and decades to come.