Wallpaper has been a popular choice for home decor for centuries, but lately, it's starting to feel a bit outdated. If you're tired of the same old wallpaper patterns and want to shake up your decor and do something different to the neighbors, here are some fresh alternatives that will give your space a modern look that is unique to you.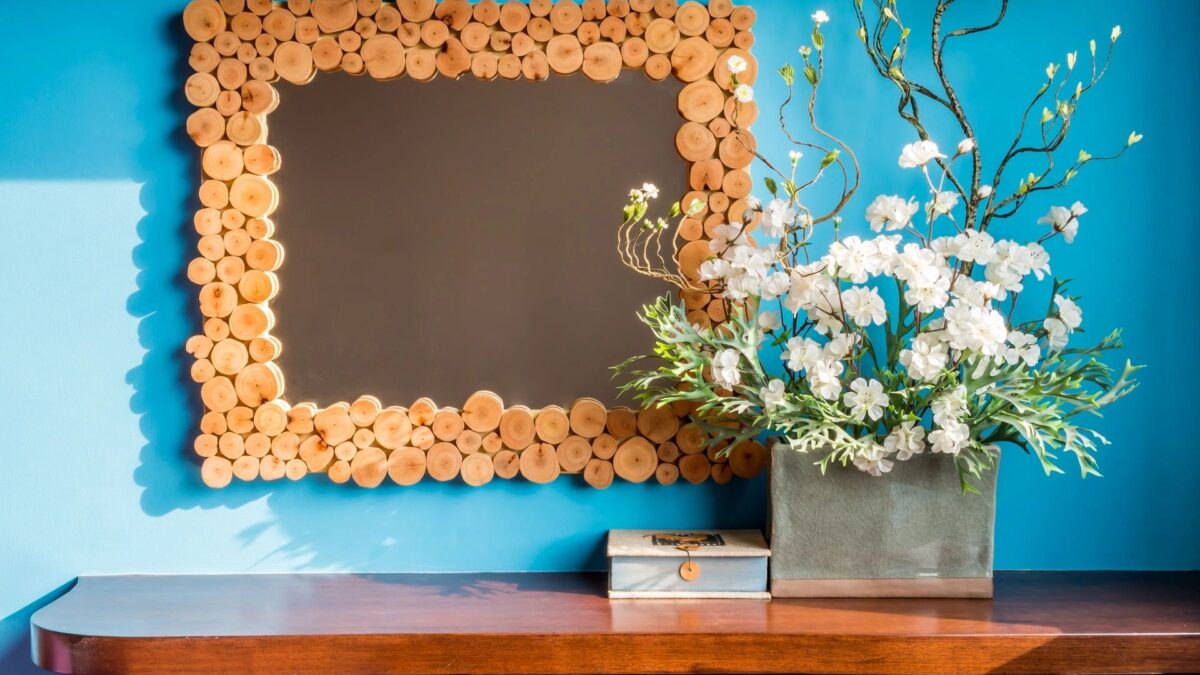 Peel and Stick Wall Decals
Peel and stick wall decals are a great way to add some personality to your walls without the hassle of traditional wallpaper. They come in a wide range of designs, from geometric patterns to nature scenes, and can be easily removed or repositioned without damaging the wall. Plus, they're a great option for renters who can't make permanent changes to their walls. The key is to choose high-quality wall decals that do not look like cheap children's decorations, and they are often best used on one feature wall instead of the whole room, too.
Painted Accent Walls
If you're looking for a more permanent solution to brighten up your home decor, but you don't want to use wallpaper, a painted accent wall is a great way to add some color to your space. Choose a bold, bright color that contrasts with your other walls to create a dramatic effect, and paint just one wall to turn it into a focal point for the room.
Washi Tape
This might sound like a strange idea at first, but using washi tape to spice up our decor is actually a really good way to create a whole new, completely one-of-a-kind decor.
If you do not already know, washi tape is a decorative tape originating from Japan, in the style of traditional origami paper. It comes in a huge variety of different of colors and patterns from traditional geometrics to cute Hello Kitty characters.
It's perfect for adding a pop of color to your walls without the commitment of paint or wallpaper. You can use it to create stripes, polka dots, or any other design you can imagine. Just be sure to choose a tape that's removable so you don't damage your walls when you take it down.
Wall Murals
Wall murals are another option for adding some visual interest to your walls. You can choose from pre-made murals or have a custom mural created to fit your space featuring nature scenes, cityscapes and anything else you can think of. Wall murals can be a great way to create a focal point in your room, or to add some character to an otherwise bland wall.
Wood Paneling
Wood paneling has come a long way since the 1970s. Today, there are many different styles and finishes to choose from, including tongue and groove pine wall planks, making it a great option for a variety of decor styles from rustic country to modern beach house. You can use it to add warmth to a room just as easily as you can use it to create a cool industrial feel. Just be sure to choose a style and finish that fits with your overall decor.
Fabric Wall Hangings
Fabric wall hangings are great for adding a unique texture to your walls, along with a burst of color and pattern too, while being much softer and more easily changeable than wallpaper. You can choose from a variety of materials, including tapestries, woven baskets, or even macrame. You can hang fabric from poles, but if you are looking for full coverage, you can also staple large swathes of fabric to the walls so that they have a more wallpaper-like effect, while being more sophisticated and more decadent, too.
Stenciled Walls
If you're looking for a more subtle way to add some excitement to your walls, stenciling is a great option. You can use stencils to create patterns or images on your walls or to add some trim around your windows or doors. Stenciling is a great way to add some character to your space without overwhelming it.
Posters
Yes, you might think of posters as being something you find in a teenager's bedroom, but you can get sophisticated vintage movies posters, for example, which look great in an adult space and you can mix and match them and paste them to the walls to create your own unique wallpaper of sorts too.
No matter which wallpaper alternative you choose, remember that your walls are a blank canvas, and you can have as much fun with them as you like. Try a few different options to see what works best for your space and be sure to shake up your style!