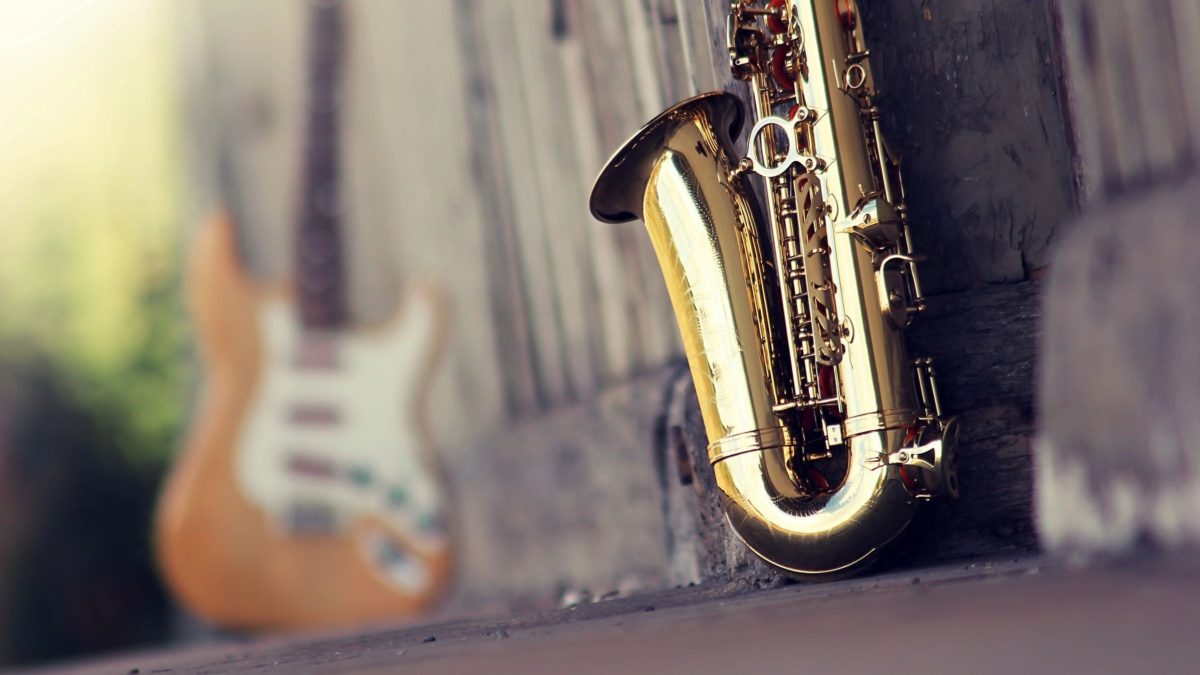 Do you want to learn to play an instrument? If so, we have some great suggestions for you below:
Benefits Of Learning To Play An Acoustic Guitar 
Online acoustic guitar lessons are very popular. When you decide to take guitar lessons online, one of the first decisions you need to make is whether to choose an acoustic guitar or an electric guitar. 
One of the reasons why most people start on an acoustic guitar is because they are more difficult to get to grips with. This may sound odd, but the truth is that once you have mastered an acoustic guitar you can easily switch to an electric one. Unfortunately, the same cannot be said for an electric guitar.
In addition to this, a lot of people prefer the calmer and naturally soothing tone of an acoustic guitar, and those in your household will certainly thank you for it. Make sure you have your laptop set up to record your sessions. No one wants to have the problem where their battery runs out halfway through recording. 
If you take a look on the Internet, you will see that acoustic guitars are a lot cheaper to purchase as well, which makes them ideal for those who are just starting out and are unsure how they are going to respond to the instrument. You also have the benefit of not needing to buy an amplifier or any cables in order to start playing. 
Finally, beginners find it difficult to find the right tone on electric guitars, and this can lead to a poor-sounding guitar, which can often put them off.
What Should You Be Looking For In Harmonica Lessons Online?
The best harmonica lessons online are undoubtedly what you will want to find if you decide to take up this instrument or you want to advance your skills. However, with so many learning websites to choose from, it is not always easy to narrow down the search. This is why we have put together this handy guide. 
Firstly, you need to discover how many lessons the website offers. You want to ensure you are going to have all of the online music lessons you need to master the harmonica. Plus, a diversity of lessons is important to ensure you keep motivated and learn effectively. You should also assess the different learning methods used. Does the website present lessons in text, audio, and video format? Diversity is important because it keeps things interesting, and people learn in different ways. How easy are the lessons to follow? This is of paramount importance. If you struggle to understand the lessons, you will give up on the harmonica because you will get frustrated. 
Another factor to consider when assessing harmonica lessons online is the price. While there are free options available, you are advised to look for the best lessons and to ensure they are suited to your skill level, as opposed to simply choosing the cheapest. Of course, you may come across an exceptional free learning website, and if you do then by all means choose it. Finally, read reviews that have been left by previous users to say what they have to say.
How To Take Your Trumpet Playing To The Next Level This Year
Nowadays, there are many resources available on the Internet for you to make the most of, from written lessons to video demonstrations. This makes it easier to learn the trumpet and advance your skills than ever before. Take advantage of these options as one way to take your skills to new heights this year.
Aside from taking online music lessons, there are other things you can do to improve your trumpet playing. You should aim to listen to more trumpet pieces this year. By truly listening, you can advance your skills. You will absorb different styles of music and pick up on some tips. After all, there is only so much that can be taught in the practice room. If you get the chance, try and make it to a live concert. 
In addition to this, you should set yourself some goals. By having different achievement milestones, you will have something to aim towards, and it will ensure you stay motivated as well. Make sure your goals are realistic, however. If you give yourself something too difficult, you will only end up getting frustrated when you cannot reach your objective. You should also get together with someone else and practice. A fresh perspective can always be helpful, and you will have much more fun too. you can share tips and help each other out.
Follow In The Footsteps Of These Influential Jazz Saxophonists
Jazz saxophone lessons online are becoming exceptionally popular, as they are affordable and many people strive to be the next big thing in the music industry. The saxophone is an instrument that is always in high demand, making it a great choice. Below, we will discuss some of the most influential jazz saxophonists in further detail.
There is only one place to begin, and this is with Charlie Parker. Charlie Parker had a massive influence on the industry. He revolutionized the jazz scene, and his list of accomplishments is so great that it is impossible to name them all. His tone was incredibly diverse and he was the individual to pioneer the jazz lifestyle, which saw jazz musicians being viewed as intellectuals who were sophisticated and had uncompromising artistic integrity. Considering he died at the age of 34, his influence is truly incredible. 
Someone else you can get inspiration from for your online saxophone lessons is Sonny Rollins. Most would agree that he is one of the best tenor saxophone players to have graced the industry. He has one of the most distinctive voices and has worked with many of the greatest talents in Jazz, from Art Blakey to Miles Davis. Finally, making up the list is John Coltrane. You will definitely benefit from listening to him during your online music lessons. He practiced ridiculous amounts and it paid off, making records with Elvin Jones, Jimmy Garrison, McCoy Tyner, and many, many more.