Are you trying to lose weight, save money, and get a little healthier? If you're committed to even one of these goals, here is an easy tip to help you get started. You can use your crock pot to make healthy recipes. Does this sound like it's too good to be true? Find out how this one useful piece of kitchen equipment can help you to meet your weight loss, health, and nutrition goals. 
Lose Weight
Cooking at home is a really good first step to take if you are trying to manage your weight. As slow-cooked food relies on long, moisture-rich cooking, you will be able to use less oil than you would need to if you were cooking with dry heat in the oven or on the stove, saving you quite a lot of calories. Using your crock pot to make your dinner means that dinner will be ready with something healthy like this green beans crock pot recipe as soon as you get in the door. This means there's no more snacking on other food to tide you over while you're trying to get dinner ready. Cook up something like a big batch of crock pot vegetable soup and freeze your leftovers so you have always got a satisfying, tasty, low calories meal ready to go.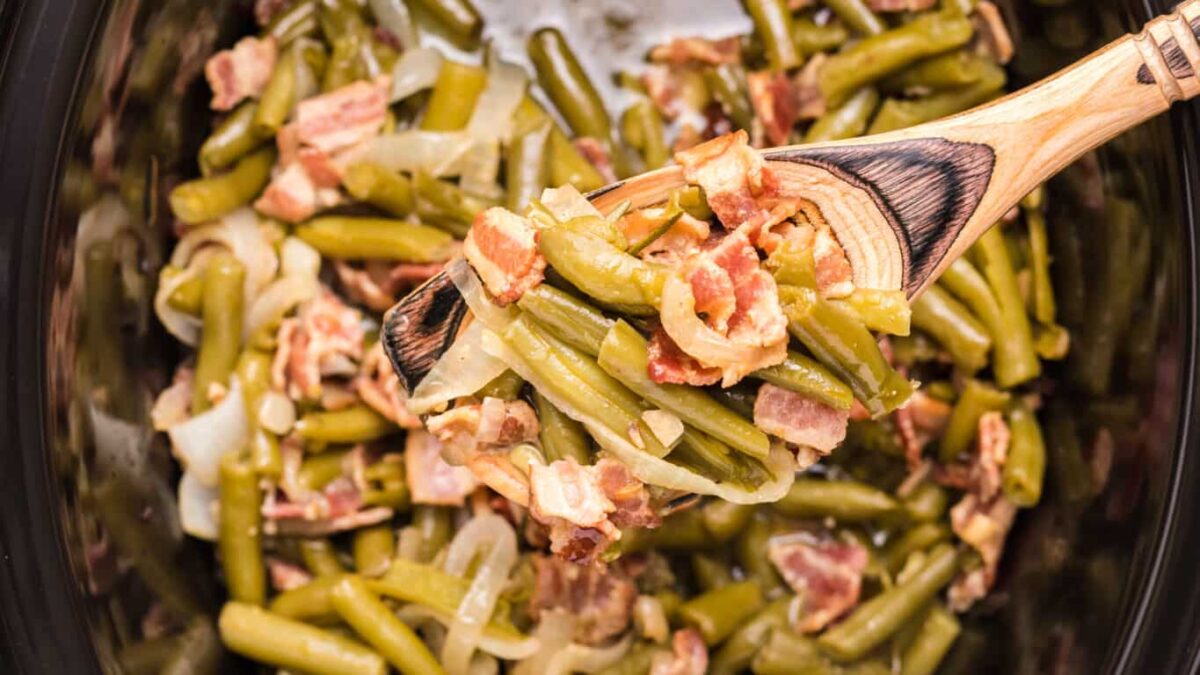 Cook More Healthy Meals
Using a crock pot can save you a lot of time when you are preparing meals. By prepping your ingredients and putting them in the pot before you leave for the work in the morning, you know that when you come home for dinner will be waiting for you. As an added bonus, use the extra time that you save to do something else, like hit the gym after work. If weeknights tend to be very busy for your family, you can meal prep your crock pot ingredients ahead of time and stash them in the freezer for an easy load and go dinner with minimal effort. 
Save Money
Crock pots are perfect for cooking things like stews and other one-pot meals that will help you to stretch out more expensive ingredients, like meat, much further. You can also save some money by swapping the meat that you do use for cheaper cuts, such as switching boneless, skinless chicken breast for boneless, skinless chicken thighs. The slower cooking lets these cheaper options really shine, and the savings will really add up over time. You could also skip the meat entirely and try some vegetarian slow cooker recipes. As an extra bonus, chances are that a slow-cooked meal will give you some leftovers to save you another day. You bring some leftovers for lunch the next day and you'll save money on lunch too!
A crock pot is a very useful addition to any kitchen, helping you to save time, money and calories. You can find ideas for thousands of recipes online and in recipe books, so you'll never run out of things to cook for dinner.