My family is trying to make healthier food choices for a number of reasons so I've been experimenting with fun ways to make fruits and veggies more appealing for the kids. Yesterday, I stuffed sweet peppers with a mixture of Neufchatel Cheese, Fiesta Cheese, Bacon Bits and Everything Bagel Seasoning. It was super easy to do and the kids loved it. Mason was actually surprised at how good it was. 🙂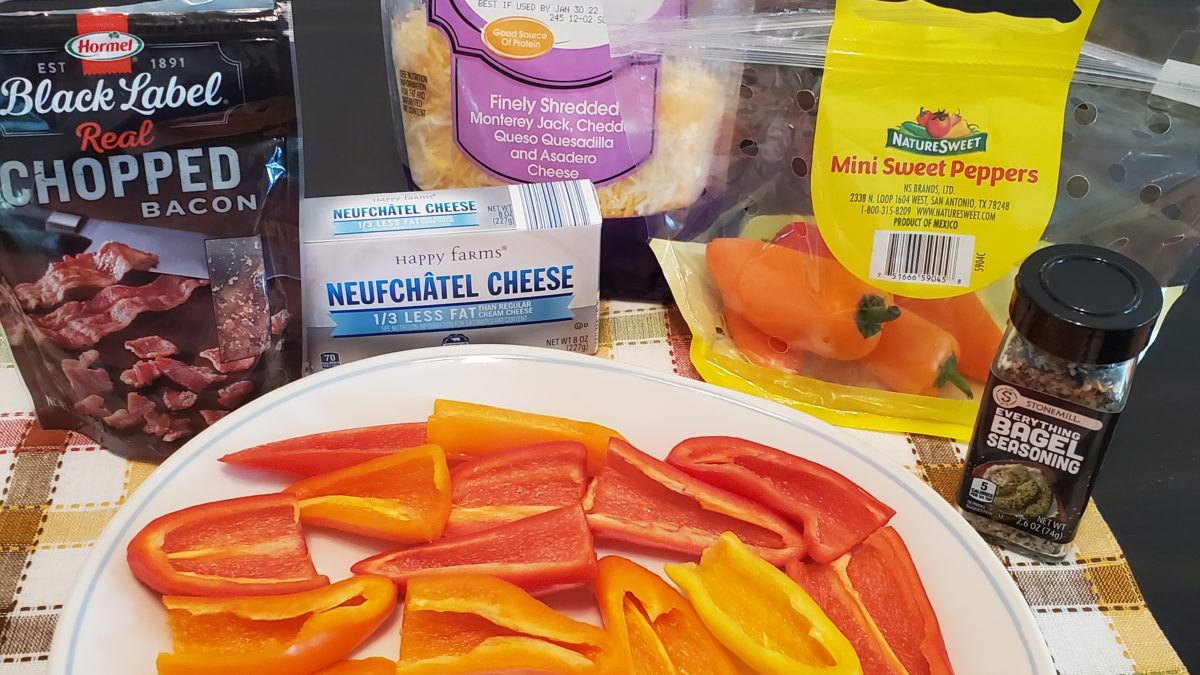 Step 1:
Slice and clean out the sweet peppers.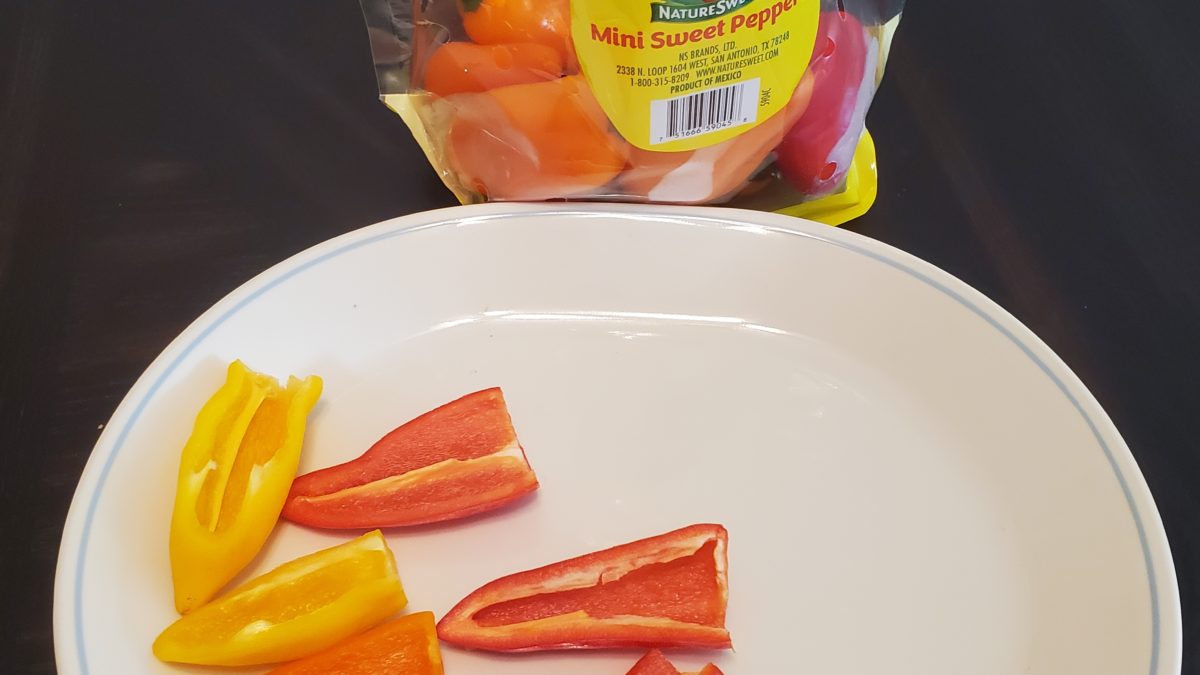 Mix the cream cheese, shredded cheese and bacon bits together in a small bowl.
Spread the mixture into the sweet pepper shells. I used a butter knife for easier spreading.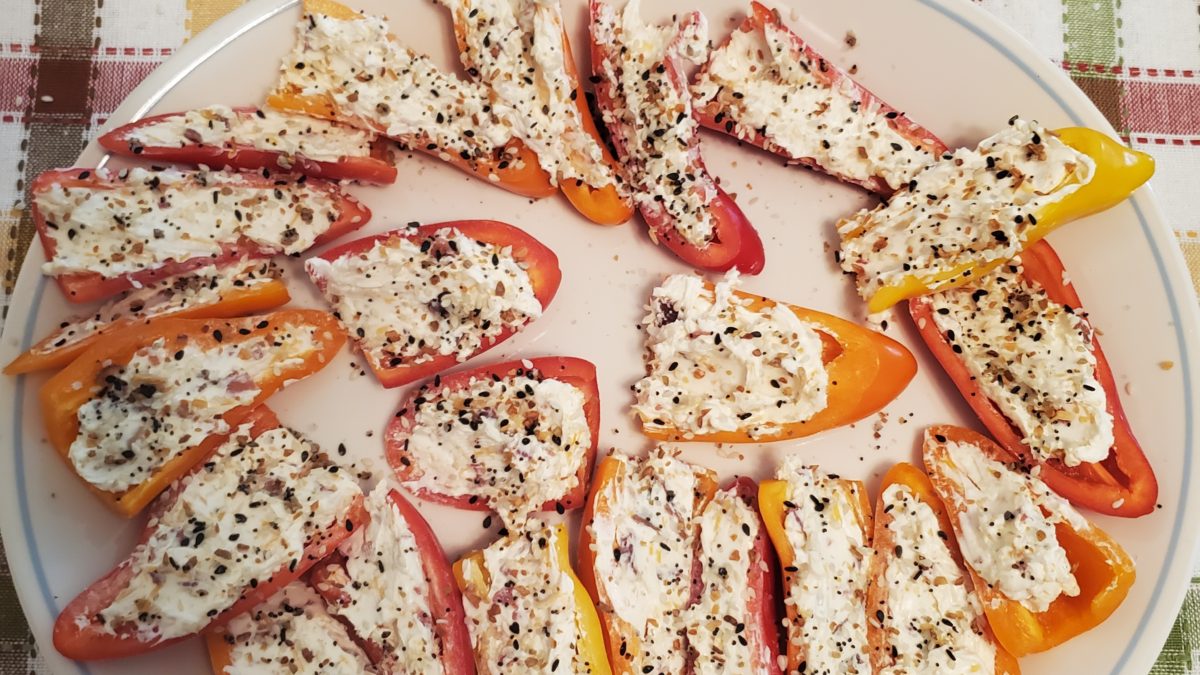 Sprinkle the Everything Bagel Seasoning On Top and Serve.