While it may sound idyllic to have your elderly parents live with you, in reality the situation can be very different. If your parents are becoming more reluctant to leave their house, they are struggling a little more with their independence and they have more aches and niggles than they used to, you will need to step in. 
If you have a loving and healthy relationship with your parents, working out how to address their increasing needs can be relatively easy. You may be able to talk to your parents in a positive way, honesty is par for the course and they may know that you always have their best interests at heart. For those individuals with a less healthy relationship with their parents, suspicion may creep into your motivations and you may have to tread more carefully. Having your parents live with you is an admirable ambition, but it's not always the best for everyone involved. Read on to see if you could have your mom and dad live with you.
Family Dynamic
If your parents are able to look after themselves and still strive for their independence, you may find that having them live under the same roof as you is a joy. Your offspring will love having their grandparents at home to regale them about stories from the olden days, it can be lovely having family dinners around the dining table and your parents will adore being around younger human beings once again. Evidence suggests that older people can feel more positive, happier and more energized when they spend time with children.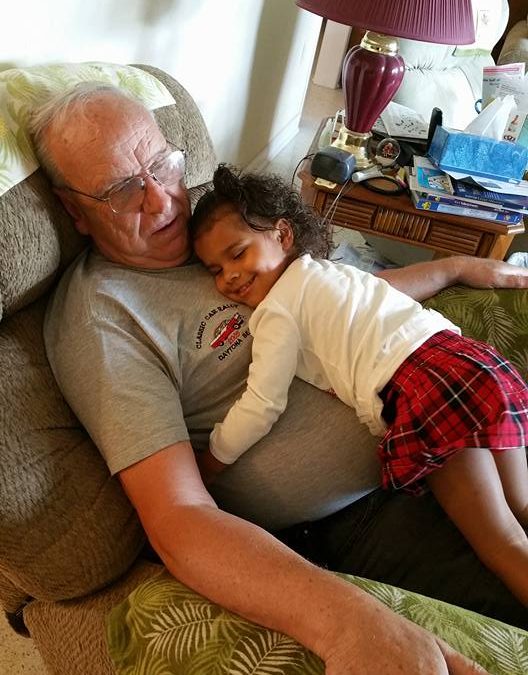 The family dynamic will inevitably shift but it could be for the better. However, there is a chance that this could be for the worse. You may find that your parents are very set in their ways, you might not like the way that they admonish your little darlings, and they may become a little more cantankerous in their old age. It's vital that you lay out some ground rules before they move in with you, because if you have to ask them to leave for any reason, relations can become strained.
If your parents don't have any urgent medical needs and it is simply mobility that is an issue, why not consider adapting your home and fitting one of the many stair lifts from Stannah to help your elderly parents get upstairs. Moving around can be difficult so it's vital that you make this as easy as possible for them.
Providing Care
If you are working full time or you simply have no inclination to become a full time carer, alternative living arrangements may need to be found if your parents have more urgent mental or physical needs. If your parents struggle to dress, go to the toilet or have memory problems, you may not be the most suitable person to look after them. Qualified medical professionals may need to become involved with your parents' care. This may mean moving your parents to a nursing home. This needs to be discussed with your parents and you must keep them involved in all discussions and decisions.
Imagine how you would feel if you needed care full time. This can be a nervous and worrying time so never do anything underhand or without their approval. Visit facilities together and ask questions about a range of establishments. When your parents find the place that they are happy with, get them on a waiting list and reserve their place.
For some elderly people, the thought of leaving the home that they have had for decades is terrifying. Only ever consider this as a last resort option as the emotional turmoil can be too great. If they want to continue living in their own home, and they can without the need of medical intervention, consider securing some live in help or having carers visit every day. These people may cook your mom and dad their meals, they may help out with cleaning the house, and they may do their grocery shopping for them. While you might think that you can do this too, family life and distance can get in the way. Don't feel like you are neglecting your responsibilities by asking for some additional help.
Ensure that you place your parents at the center of every decision that you make. Don't be selfish and think of the needs and wishes of your mom and dad. Follow this guide and consider whether having your parents live with you is the best decision for all involved.