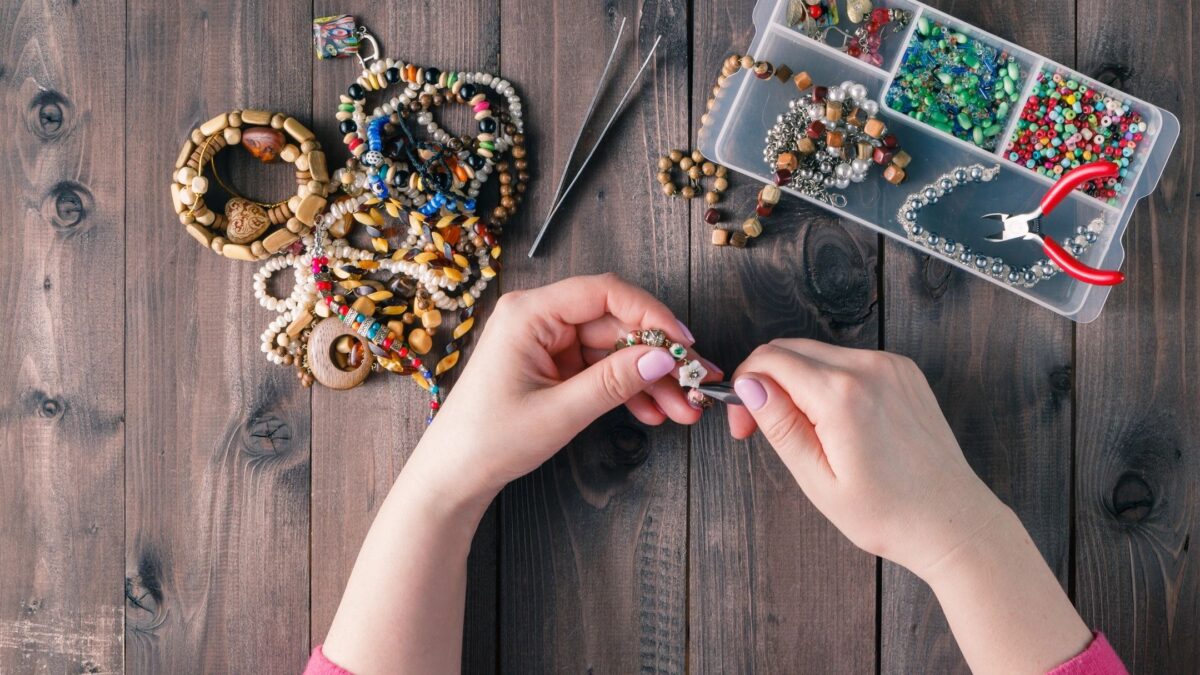 Many different craft hobbies can be turned into a form of income ranging from dressmaking to woodworking. Below are some of the best ways to convert your crafts into cash.
Sell on sites like Etsy
Etsy is the most popular site for buying and selling handmade crafts. Consider creating an account and putting up a few of your creations for sale. You can connect to buyers all around the world and create your own designs at your own leisure. Etsy charges some fees for each sale, but they are fairly minimal. Feel free to also try other Etsy alternatives like Amazon Handmade and Artfire in order to reach more customers. 
Sell through your own website
Having your own website can make your craft business look more official. You can also set your own rates without having to pay any commission to anyone. A good website should be fast, secure and well-designed. You can use platforms like WooCommerce hosting to host your site and the likes of WordPress to cheaply build your own site (paying a website developer could result in a more unique site, but is more expensive). Make sure that your website is SEO-friendly so that you get traffic through search engines. You can also create social media pages and place links to products here.
Attend a craft fair
Craft fairs allow you to sell to people in person. They're also a great chance to network with other local craft hobbyists. When preparing for a craft fair, make sure to create a range of crafts, including a few eye-catching ones that will get people's attention. Work out how to display them and add clear price tags. Make sure to also bring enough change and some business cards. Be wary that different craft fairs will have different rules and different fees – always research a fair before signing up. 
Sell to local stores
There may be local stores in your area that specialize in selling crafts or local products. Consider pitching to some of these businesses to see if they're willing to stock a few of your products. On top of stores, consider local market stalls that you may be able to partner up with. Using third-party sellers is a great way to build recognition and get more customers. 
Turn your crafts into viral videos
There may also be a way of monetizing your crafts by creating viral videos via YouTube or TikTok. Tutorial videos and behind-the-scenes videos are very popular – this includes everything from videos of people painting to videos on how to make certain styles of jewelry. You can make money from these videos by enabling adverts – once you get a certain amount of views, you can start making money every time someone views or clicks on one of these adverts. It's also possible to make money through sponsorships. Videos aren't the only form of online content that you can monetize – other options could include posting images on Instagram or publishing blog posts related to your crafts.