Nothing says summer fun like mermaids and donuts around the pool. We've combined the two to create these beautiful Mermaid Donuts. They are sun and easy to make. Your kids will love them!!
Ingredients:
1 box of white cake mix, any brand
2 egg whites
1/4 C. vegetable oil
1 C. water
purple gel food coloring
teal gel food coloring
pink gel food coloring
Wilton multicolored sprinkles
2 C. powdered sugar
5-6 tbsp. heavy cream or Half & Half
2 large freezer storage bags
kitchen scissors
toothpicks
Directions:
Preheat the oven to 350 degrees and spray a 6 count donut pan with non-stick cooking spray.
Combine the cake mix, egg whites, oil and water.
Divide the batter into two separate bowls.
Add a few drops of food coloring to each bowl and stir to combine.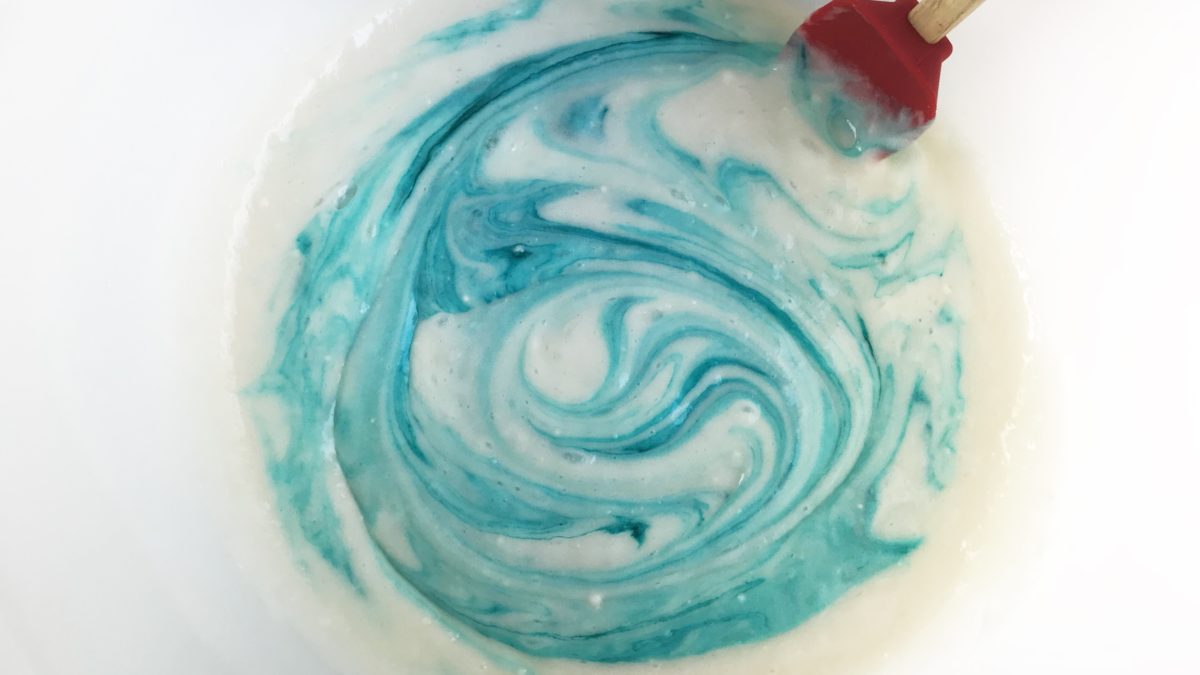 Scoop each bowl of batter into one of the large freezer bags.
Snip each corner of the freezer bags and fill the donut wells with batter.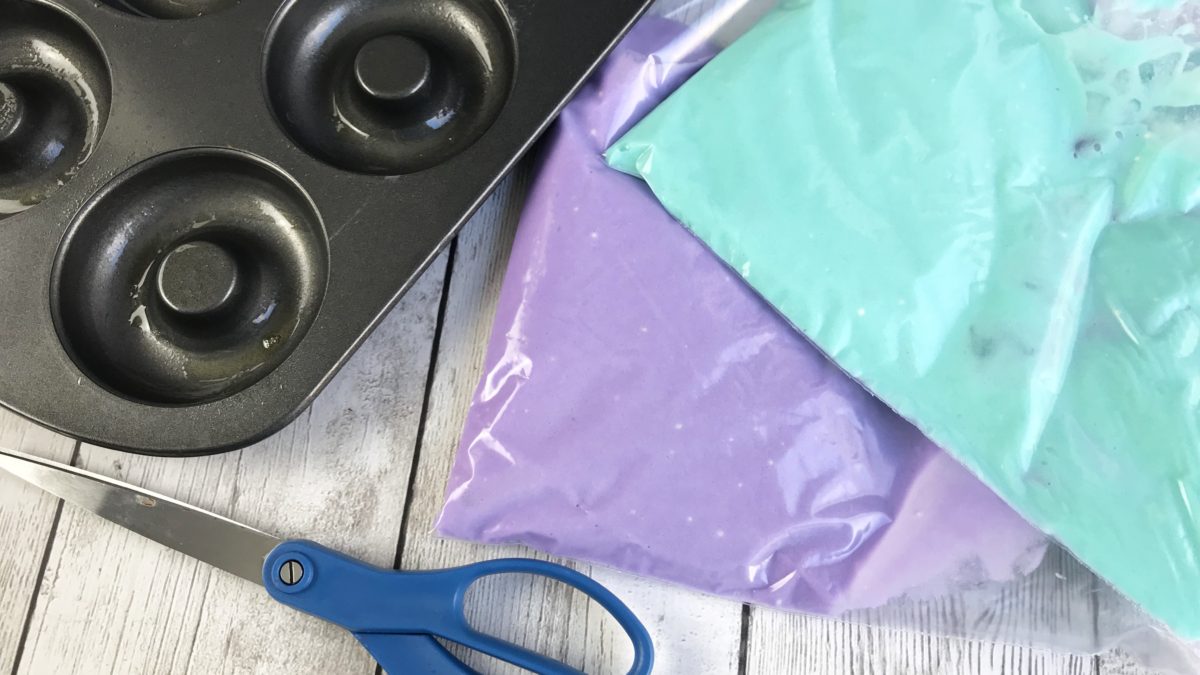 Bake 15-17 minutes.
Remove from the oven and let cool.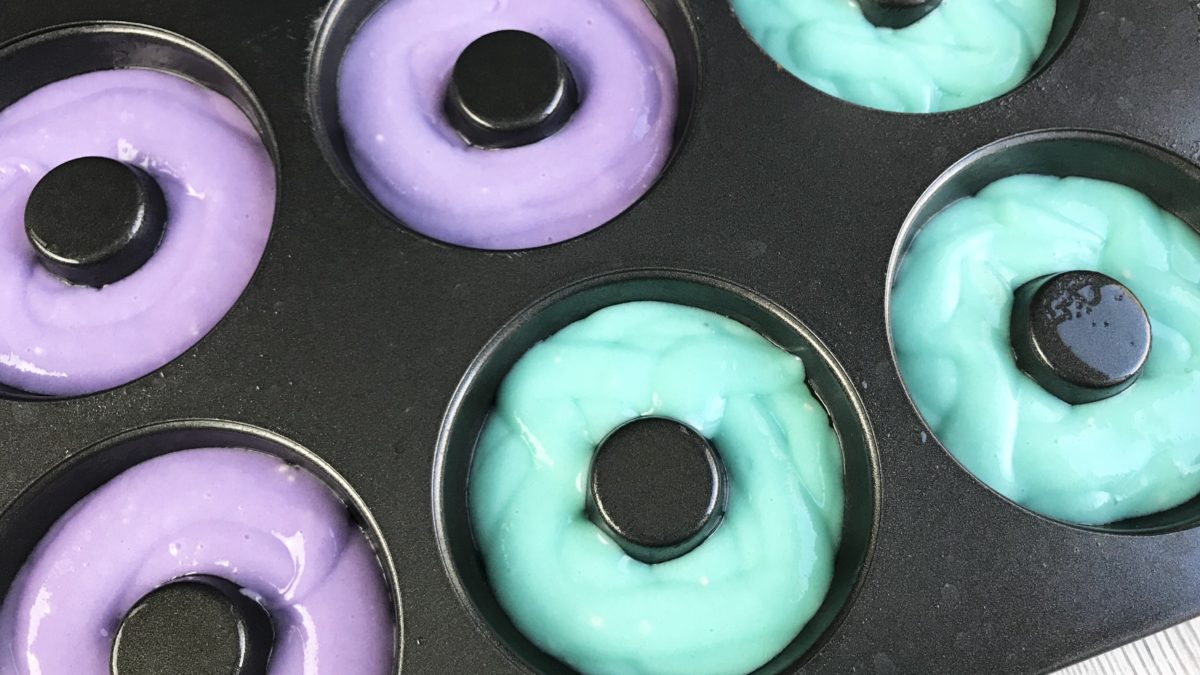 Once the donuts have cooled, remove them from the donut pan and set aside.
Combine the powdered sugar and creamer.
Add 1 drop of each food coloring to the glaze.
Use a toothpick to gently swirl the colors (be careful to not completely mix the colors together).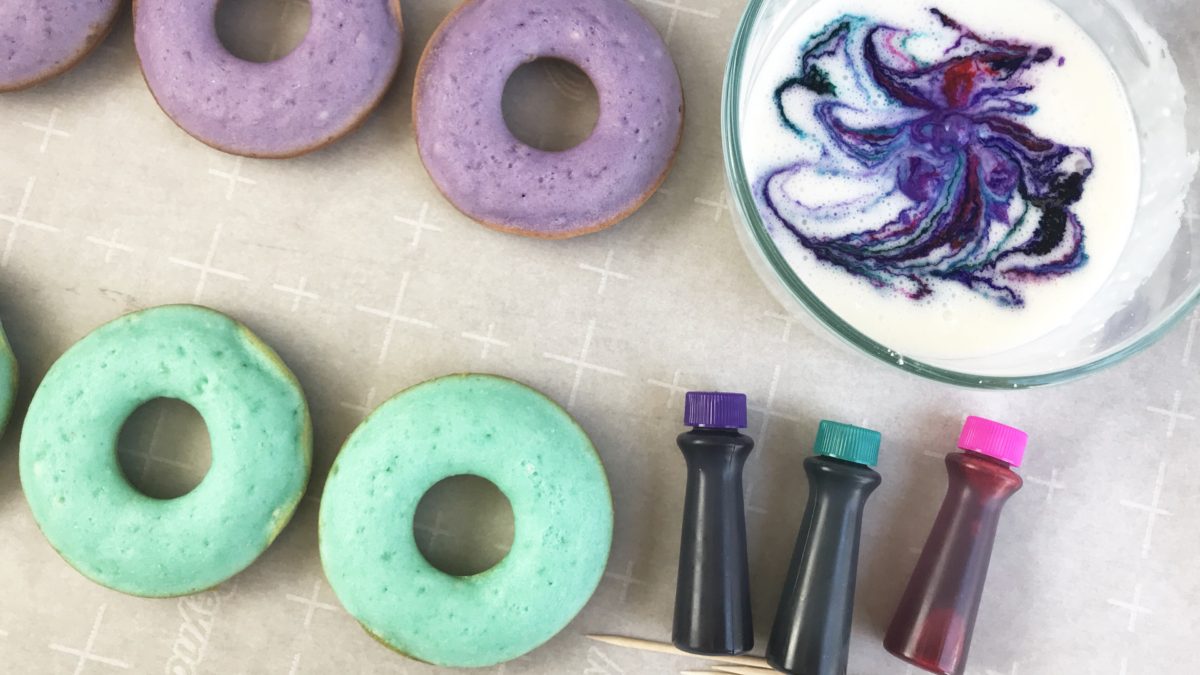 Dip the donuts one at a time in the glaze and then add sprinkles.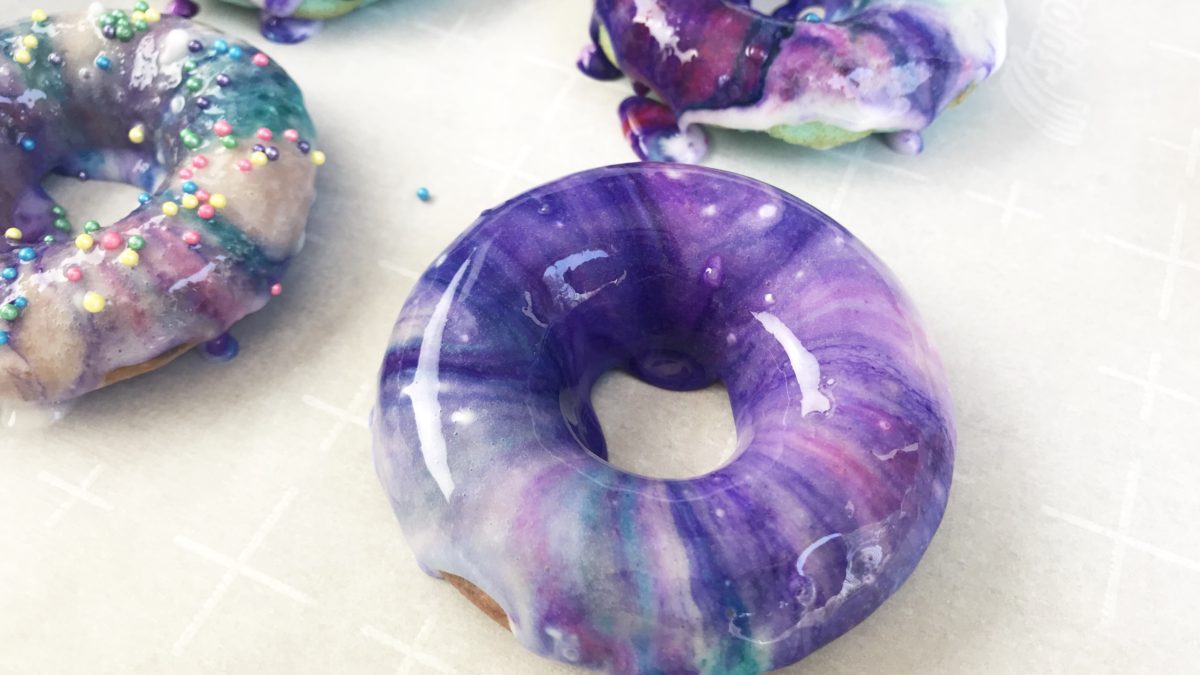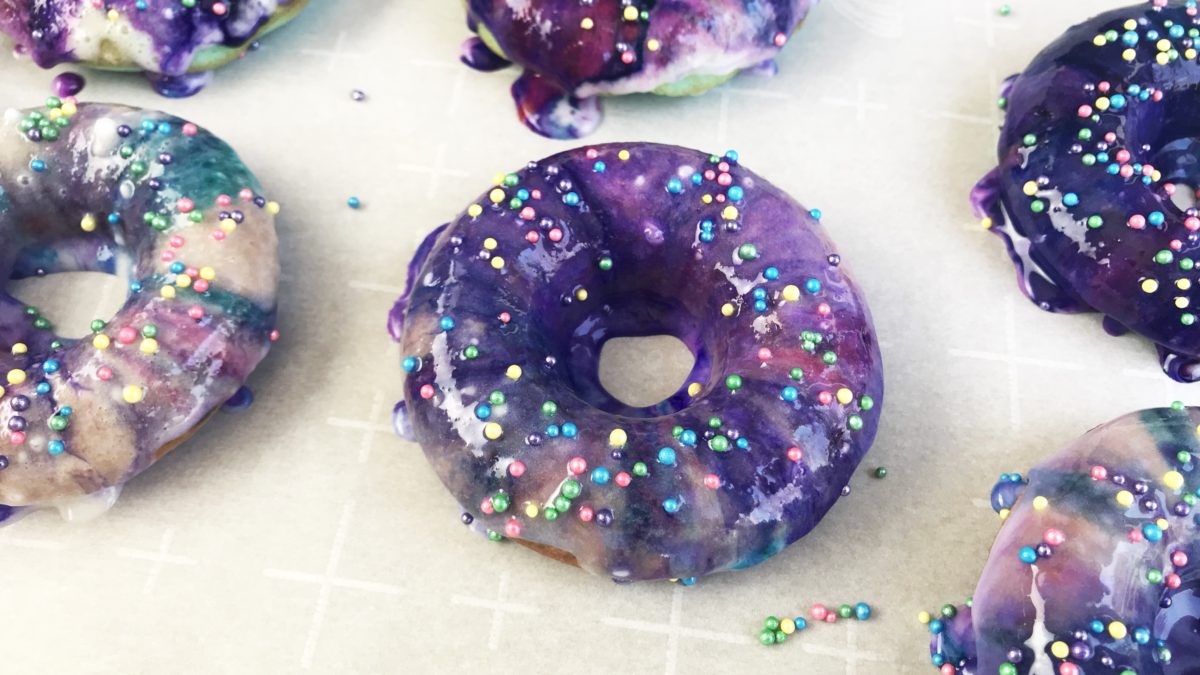 After dipping 2-3 donuts in the glaze, add another drop of each food coloring and gently swirl the colors.
Repeat with all donuts.
*Makes approximately 18 donuts