Are you tired of being told you're too old and cannot enjoy the same privileges as the younger population? Don't fret, as we have just the solution – 25 ways to make people believe you're younger! Ageism may be an issue we face but that doesn't mean there are no options out there to overcome its restrictions; in this blog post, we will examine 25 effective strategies that may help overcome ageism restrictions and let go of age restrictions!
Dress the Part
A small change can have a big impact. Wear clothes that are fashionable yet age appropriate to help overcome any ageist biases you might come across and maintain the latest fashions to give yourself an appearance of youth and vitality.
Stay Up to Date on Trends 
It's essential to stay current on what's trendy – be it music, movies or technology – not only because staying informed helps stay relevant but also dispel any notion of feeling outdated; who knows? You might discover something totally unexpected!
Engage Social Media Platforms for Success
Stay active on popular social media platforms like Twitter, Instagram and Facebook- all excellent ways of staying in touch with younger generations – and explore emerging social networks too!
Exercise regularly
Regular physical activity has been scientifically shown to reverse some signs of aging while providing other health advantages – which is important when no one wants to look older than they actually are! Also try maintaining an active lifestyle even if there's no time for formal workout routines.
Take Advantage of New Haircuts
A fresh new haircut can go a long way towards helping you look younger. Try out a trendy yet age-appropriate haircut that is easy to maintain. If unsure, consult with your stylist on what may work best with your hair type and face shape.
Practice Good Posture
Poor posture can make you appear older than you actually are, so make sure that when standing (or sitting), shoulders back and chin up is maintained for optimal posture – this helps convey an appearance of youthfulness while improving overall health and wellbeing.
Wear Vivid Colors and Patterns to Stand Out
Color can help make you appear younger(er). Choose vibrant hues like orange, pink, yellow and green for added vibrancy in your look – not forgetting patterns such as stripes and polka dots which may add dimension – just make sure they are age appropriate!
Utilize Anti-Aging Products 
Consider investing in products specifically created to fight aging – from serums and creams to wipes and masks – designed specifically to combat wrinkles and restore youthful vitality. There is an impressive variety of items on the market designed to combat wrinkles while rejuvenating youthful vitality.
Make Sure You Sleep
Lack of rest can hasten the aging process by leading to dark circles under eyes, dull skin tone and other physical indicators of premature aging. Make sure you get at least seven or nine hours of rest each night so that you look and feel your best!
Smiling More Often
Smiling can be one of the easiest ways to look younger by instantly brightening up your face and adding a youthful glow. Additionally, smiling has been shown to lower stress levels, leading to greater overall health and wellbeing – so why not smile more often instead of frowning?
Take Care of Your Skin
Proper skin care is crucial in combating aging. Be sure to regularly cleanse, exfoliate, and moisturize your face to maintain youthful looking skin – don't forget sunscreen when going outdoors either!
Makeover Solutions
Sometimes all it takes to transform your look is a bit of makeover magic! From switching up hair color and makeup styles, to completely overhauling wardrobe items – even small changes can have a tremendous effect on how youthful and fresh-faced you appear. So why not give it a go?
Stable Teeth Replacement
If your teeth have become missing or decaying, permanent tooth replacement such as dental implants could provide you with a more youthful appearance while improving oral health and confidence. Stable teeth replacement is an effective way of looking younger while feeling healthier overall.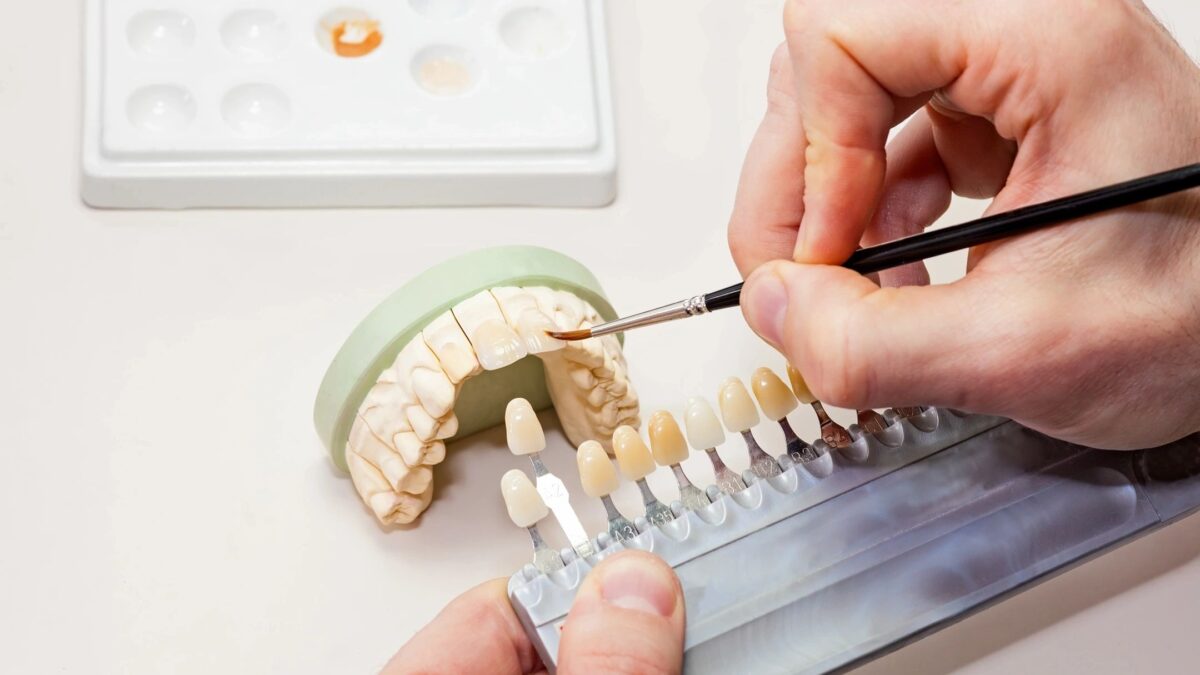 Visit a Spa
Spas can be great places to unwind, unwind and look younger. From facials and massages, spas offer various treatments that can reduce signs of aging while leaving you feeling refreshed – why not treat yourself and give the gift of youth today?
Practice Positive Thinking to Experience Long-Term Benefits
Positive thinking is one of the best ways to look younger, according to research. Positive attitude has been proven to reduce stress levels and improve wellbeing – all factors which help make you look younger! Make time every day to think positively – your age might just start reversing itself!
Opt for Nutritious Foods
Eat foods rich in essential vitamins, minerals, and antioxidants to maintain youthful, vibrant skin. Opt for fresh fruits and veggies, whole grains, lean meats, and other nutrient-rich options like fruit juice to ensure you are providing your body with what it needs to remain healthy.
Fillers/Botox 
For immediate and dramatic changes, consider opting for fillers or botox treatments as a quick fix to reverse signs of aging – creating an instant facelift without going under the knife! These methods have proven their efficacy over the years.
Acupuncture 
Acupuncture is an ancient Chinese practice that can help reduce wrinkles and give your complexion a more youthful appearance. Studies have demonstrated how acupuncture increases skin elasticity, increases collagen production and decreases stress levels to make you appear younger.
Attitude Is Key
Don't forget to embrace your age as we age – each stage brings its own beauty and joy! Instead of worrying about wrinkles or gray hairs, take time to appreciate all that wisdom and experience that comes with aging – after all, looking young doesn't just mean looking young; it also means feeling young!
Hair Transplant 
Restoring hair density through transplant is an increasingly popular and effective way to look younger instantly, helping reverse signs of baldness or thinness and giving a thicker head of hair instantly – this makes you appear younger instantly!
Drink Plenty of Water
Staying properly hydrated is vital to keeping your skin looking young and healthy, so make sure you start the habit of sipping plenty of H2O throughout your day – it will not only benefit your complexion but can also enhance overall health and wellbeing.
Be Kind
While this might not seem directly impactful to your physical appearance, cultivating an atmosphere of kindness is one of the key ways to looking and feeling younger. Kindness radiates from within – make a conscious effort each day to practice it and see your age reverse itself!
Wear Sunglasses
While sunglasses may not seem like the obvious solution to looking younger, they can actually help. Not only will they provide protection from UV rays and reduce dark circles and wrinkles around the eyes, they're also great at combating signs of aging like dark circles and wrinkles – so make sure you invest in quality sunglasses and wear them whenever outside!
Take Supplements
Supplements such as Vitamin C, E and CoQ10 are proven ways to keep skin looking young and vibrant. Packed with antioxidants that protect from free radical damage and premature aging, make sure they're part of your daily regimen for maximum youthful results.
Redecorating Your Home 
Decorating your home can give you a fresh start and help you look younger. Choose bright, cheerful colors and decor that can help energize you and refresh you, giving both yourself and your home a boost of positive energy.
These are just some of the many strategies available to you for convincing others you are younger than your real age. Keep in mind that ageism can be overcome; all it requires is determination and some simple changes. With these tips in mind, you should be able to tackle any age-related issues directly and finally put an end to ageism!