This is exactly the kind of dish that I love to make for my family.  Flavorful, easy to make, easy clean-up and full of veggies that the kids will love!  Seriously, there is nothing easier than a one pan meal.   All of this could be prepped ahead of time so that you when you come home from work you simply put the pan in the over and cook for 20-24 minutes and then enjoy a delicious hot meal.  That's actually less time than it takes to cook one a frozen meal.
Ingredients: 
6-8 pieces Chicken tenders
1 1/2 cups Carrots 
1 cup Cauliflower
1 cup Broccoli
1 cup Pineapple – large chunks fresh pineapple
Onions- chopped in to large peices
2 jalapenos – diced and seeds remved
Salt and pepper seasoning

Pineapple Salsa Ingredients:
1 cup diced pineapple
1/2 cup diced mango
1 jalapeno diced very small
1/2 red onion diced
2 tbsp lemon juice
2 tbsp lime juice
Directions for pineapple salsa:
In a bowl, mix all ingredients well.
Directions:
Place parchment paper on a large baking sheet
Place your chicken tenders in the center of the baking sheet
Clean and chop your pineapple and veggies as described above.
Place the vegetables around the chicken
Top the chicken and vegetables with pineapple chunks, onion slices and green peppers.
Seasoning all of the items with salt and pepper and seasoning salt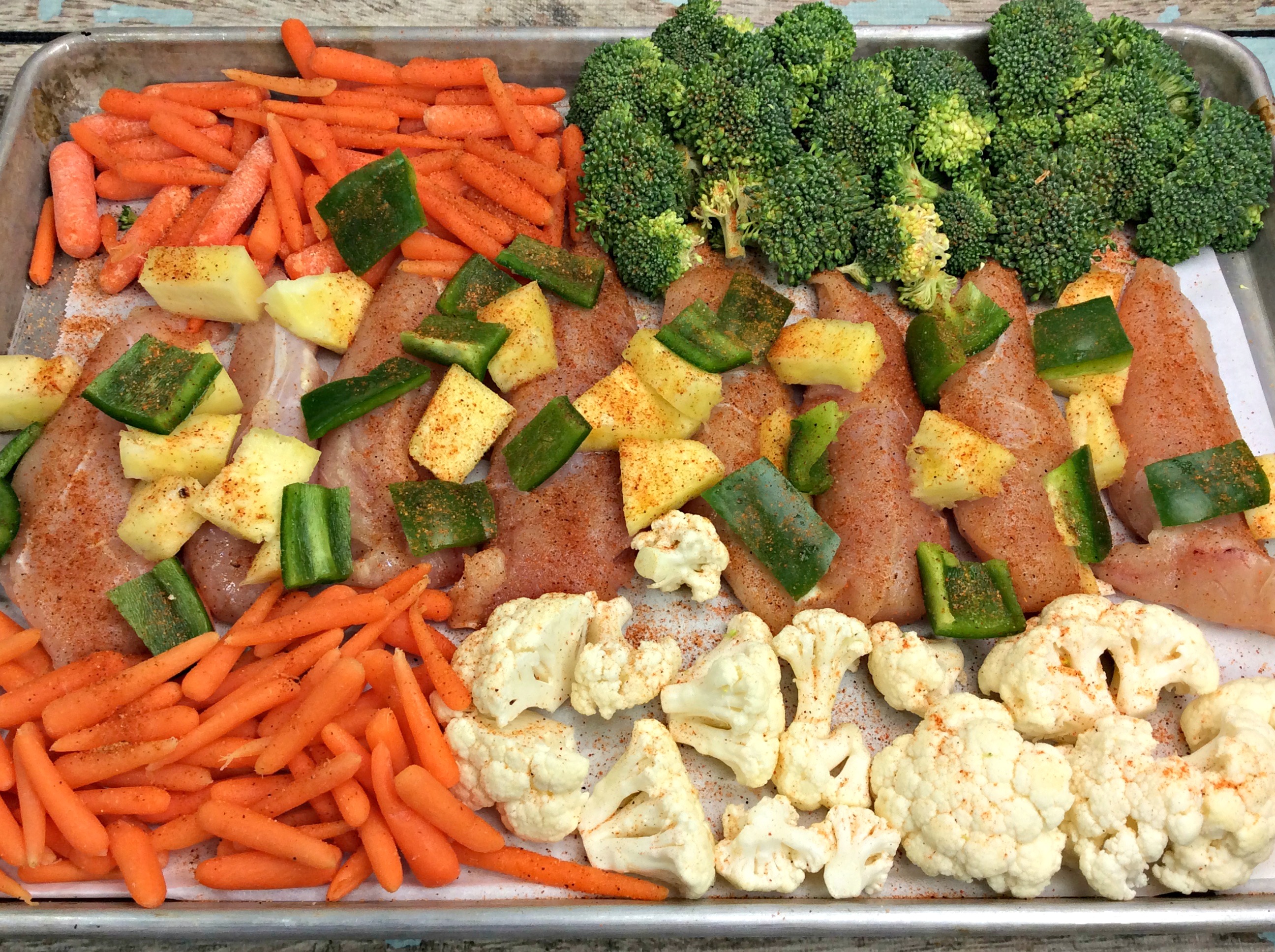 Pre heat your oven to 375′
Cook your sheet pan entree for 20-24 minutes or until chicken is cooked through.
Top with a pineapple salsa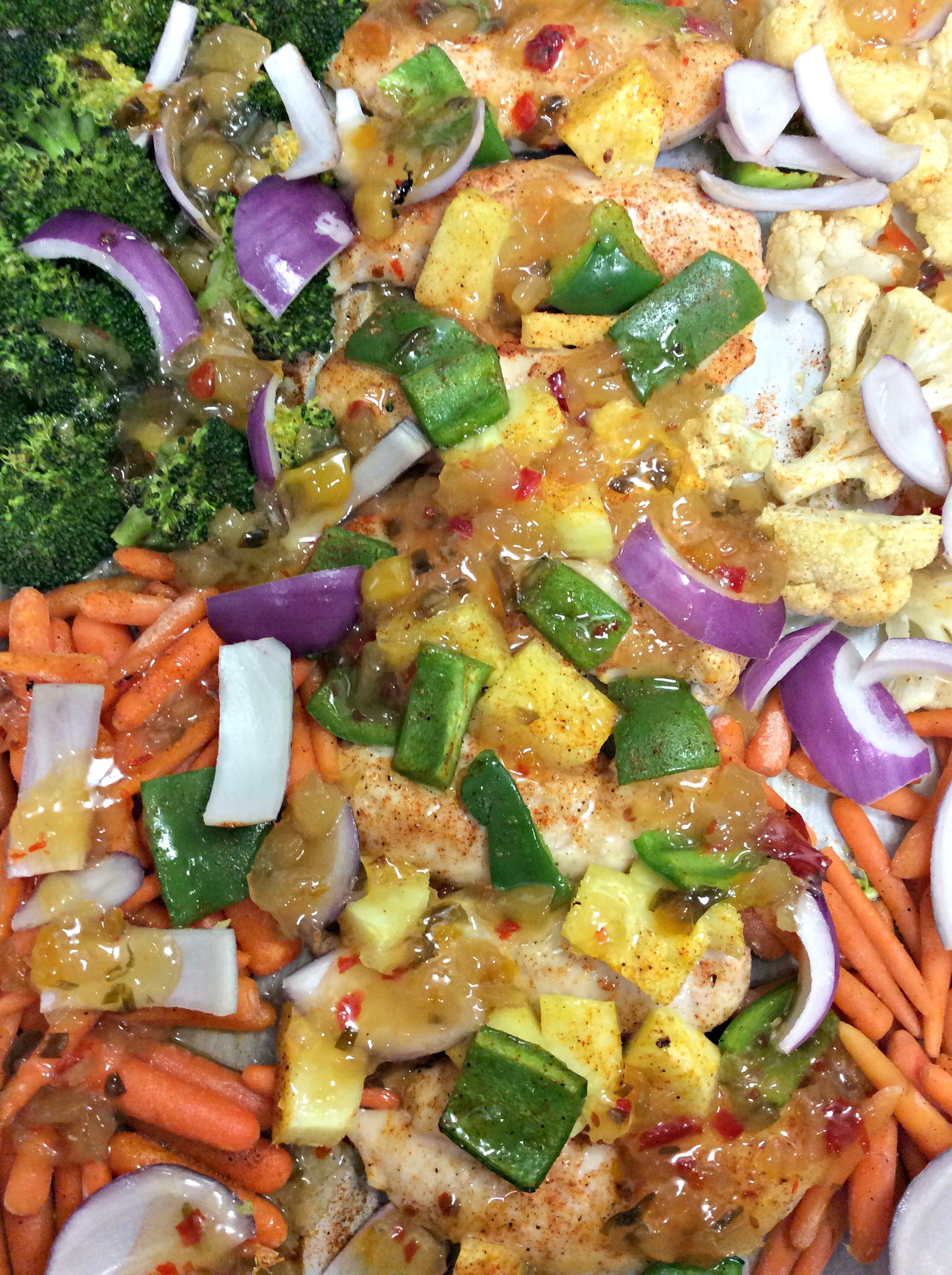 Serve and Enjoy!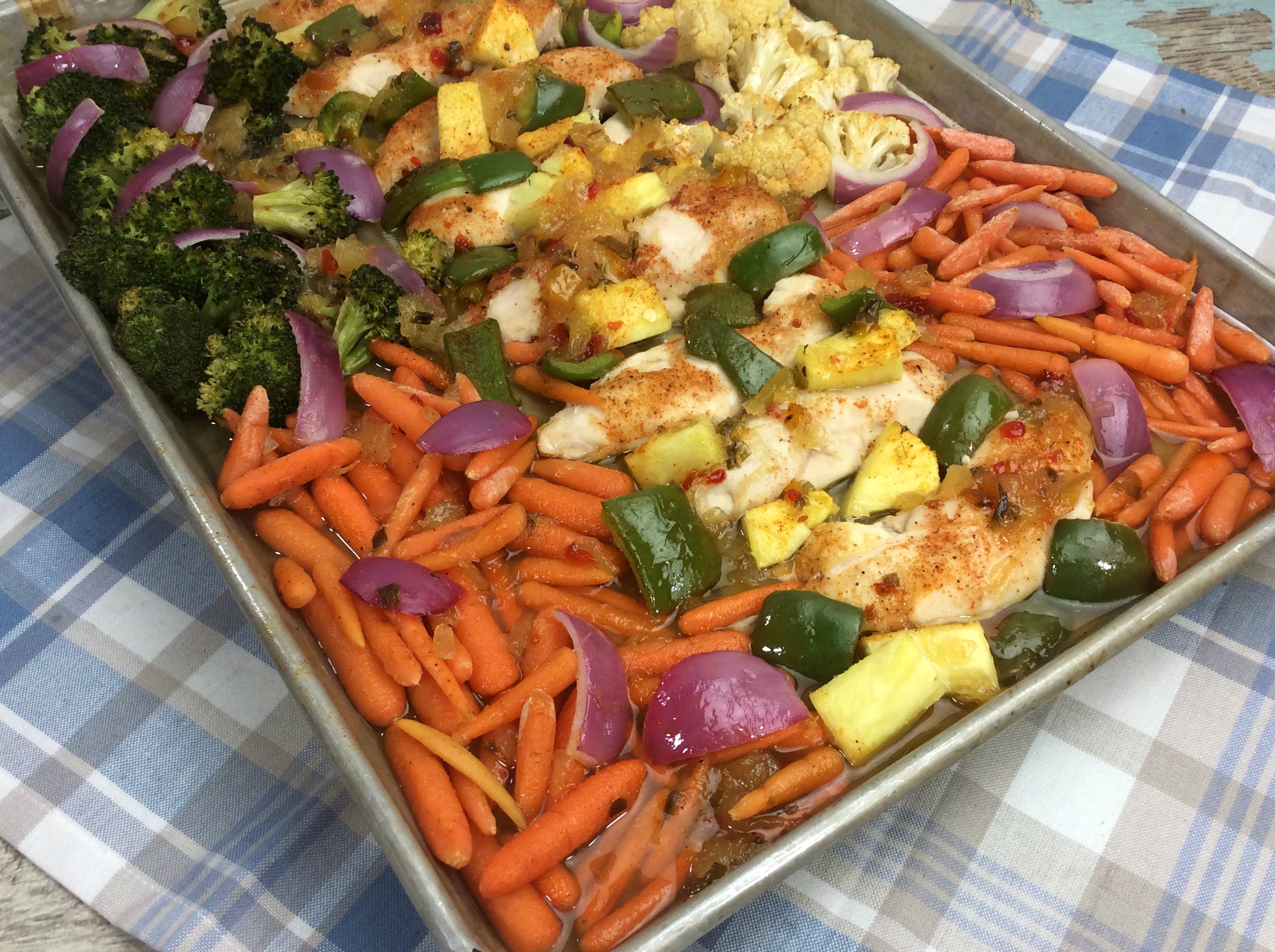 Get healthy and easy meal plans delivered weekly. Click Here!