I have partnered with a great group of bloggers to bring you the Silly Pumpkins Giveaway Hop.  I am giving away a copy of my latest book, Jumpin' Jack as well as a $10 Amazon e-gift card.    My giveaway is open to US residents only.   My giveaway runs from 10/15 at midnight thru 10/31 at 11:59.
About the book:  Jumpin' Jack is a sensitive and shy pumpkin who resides in a charming pumpkin patch tucked away in a sleepy little town. But Jack harbors a magical secret: when the moon rises on All Hallows' Eve, he transforms into a mischievous jack-o'-lantern with arms and legs! With newfound mobility and a mischievous spirit, Jack ventures out into the world, ready to embrace the thrill of Halloween night. As Jack embarks on his nocturnal escapades, he discovers that his true desire is to connect with people on a deeper level. "Jumpin' Jack" is a heartwarming tale that celebrates the magic of autumn and beautifully showcases the power of kindness, teaching us that even in the simplest of places, extraordinary moments can unfold. Perfect for cozy bedtime reading or as a Halloween treat.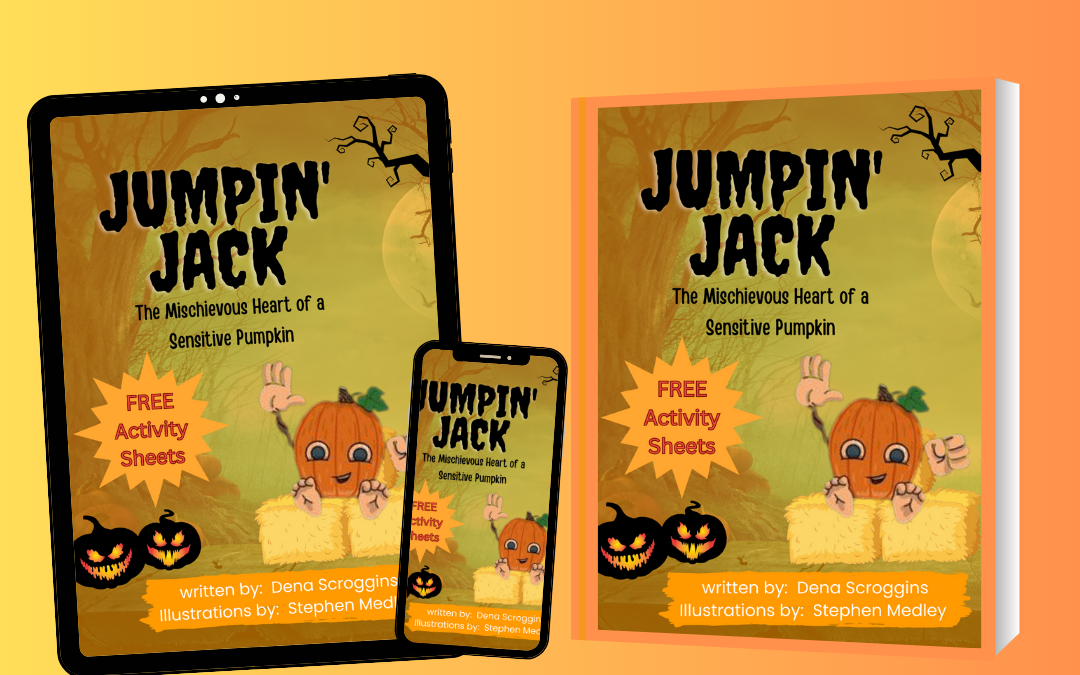 a Rafflecopter giveaway

To enter all of the other giveaways, be sure to check out the linky.   This giveaway hop is hosted by MamaTheFox.
MamatheFox and all participating blogs are not held responsible for sponsors who fail to fulfill their prize obligations.
Note:
If you need a simple 1-2 page website, I can design one for you similar to DenaScroggins.com. The fee for a 1-2 page site is just $50. If you want a site that has 4-5 pages, I can do that for $100. You MUST purchase the domain name and hosting as that is not included in my setup/design.  Sites can be purchased at http://www.sunnydazepublishing.com/shop.