This is a great craft to make with the kids. Super cute and easy enough for them to help out. I love how this looks on the tree!! Most of the items can be picked up at your local craft store or purchased on Amazon.com.
Materials Needed: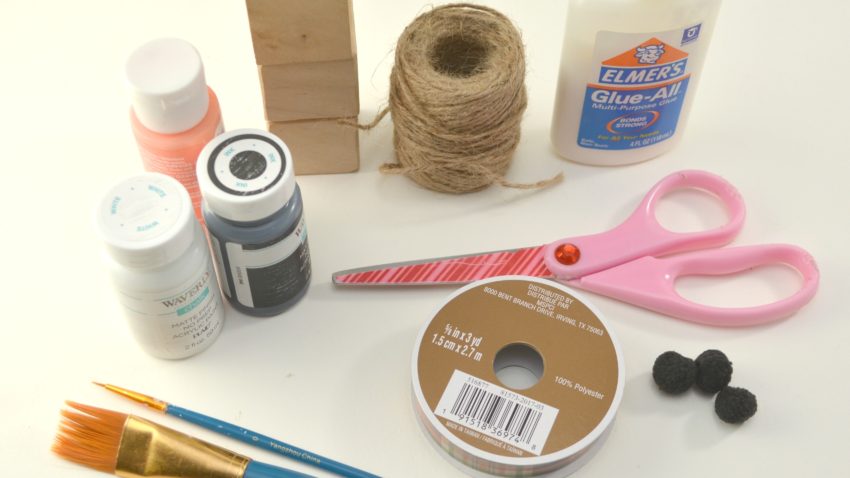 ● 3 Small wooden blocks
● White, black and orange craft paint● One thick and one thin bristled paintbrush
● Twine
● Ribbon
● 3 small black craft pom poms
● 2 Small twigs
● Scissors
● Low temperature hot glue gun or other craft glue
Instructions:
1. Paint all 3 of your small wooden blocks white. You can use any type of craft paint, but a chalk paint dries quickly and requires only one coat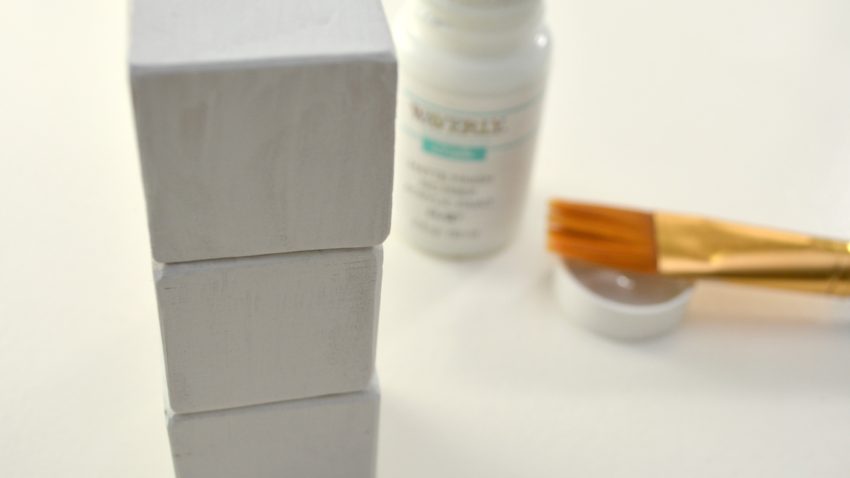 2. Once dry, use a low temperature hot glue gun or other craft glue to attach your wooden blocks together, one on top of the other. This will form the body of your snowman.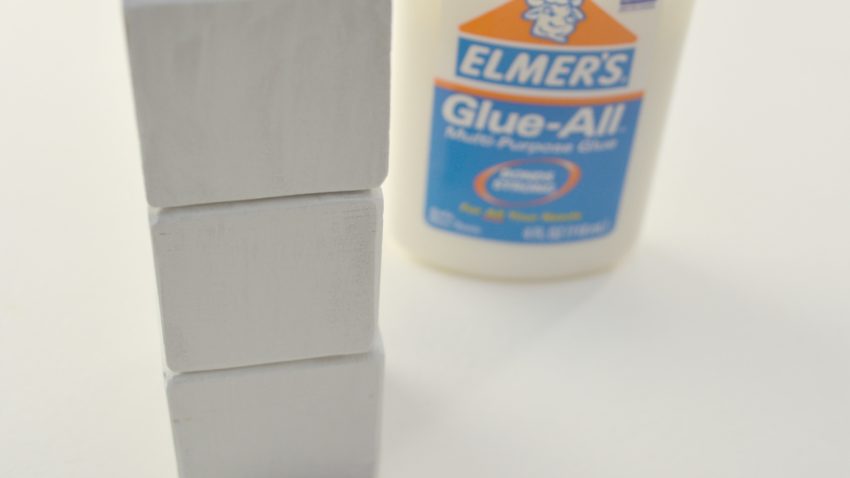 3. Using black craft paint and a thin bristled paintbrush, draw two eyes and a coal mouth onto the top wooden block to form the snowman's face.
4. Paint a carrot nose in between the eyes and mouth with the orange craft paint and a thin bristled paintbrush.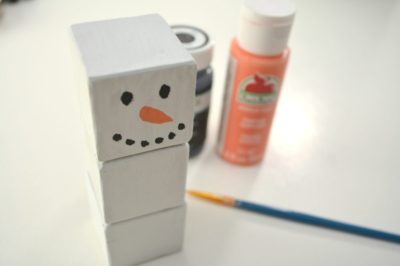 5. Use a hot glue gun to attach three black craft pom poms to the second and third blocks on your snowman. These will serve as his buttons.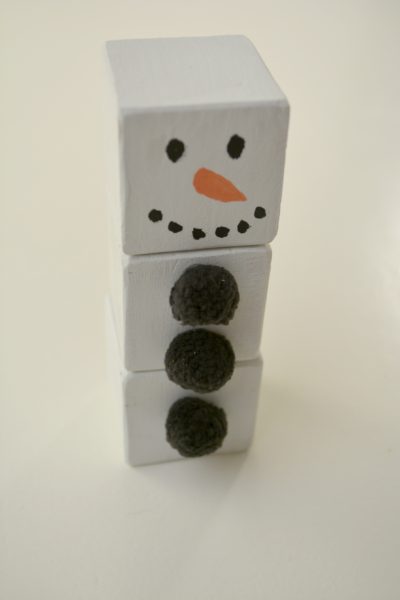 6. Glue a piece of ribbon around the neck of your snowman. Cut the ends of the ribbon with scissors to make it look like a dangling scarf.
7. Loop a piece of twine and attach it to the back of your snowman's head to serve as a hanger for your ornament when you have finished.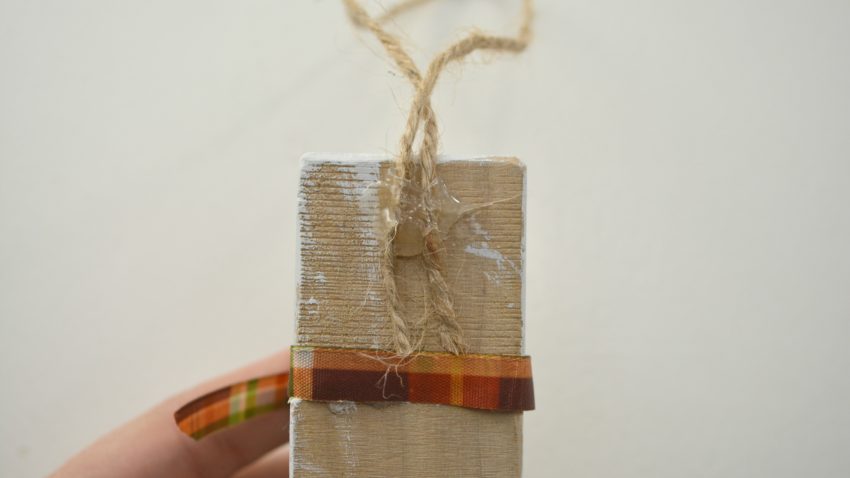 8. Attach two small twigs to the sides of your snowman ornament, one on each side to serve as his arms.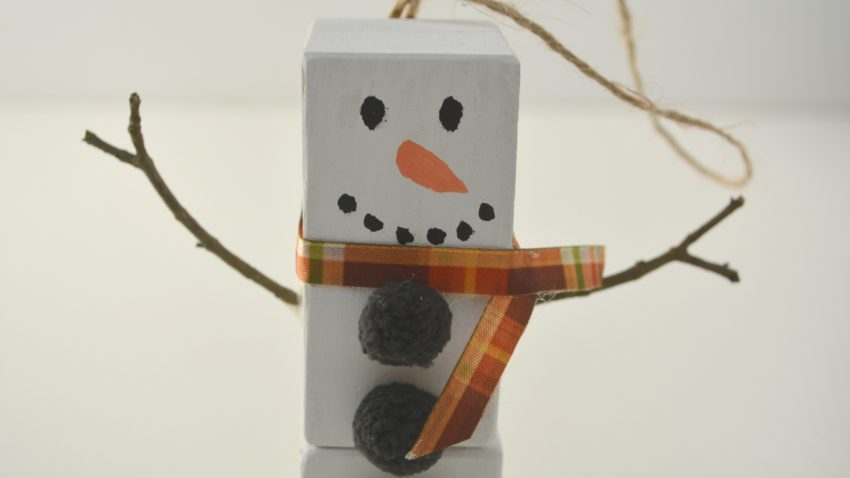 9. Hang your adorable snowman ornament on a tree or wreath and enjoy!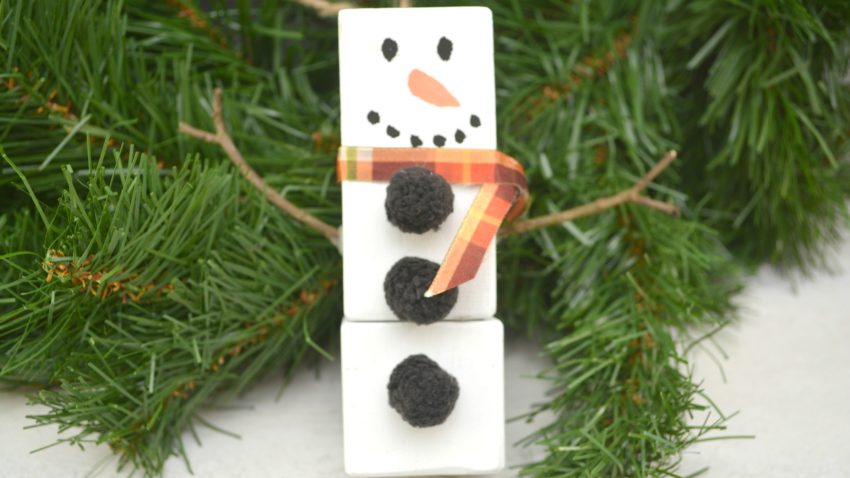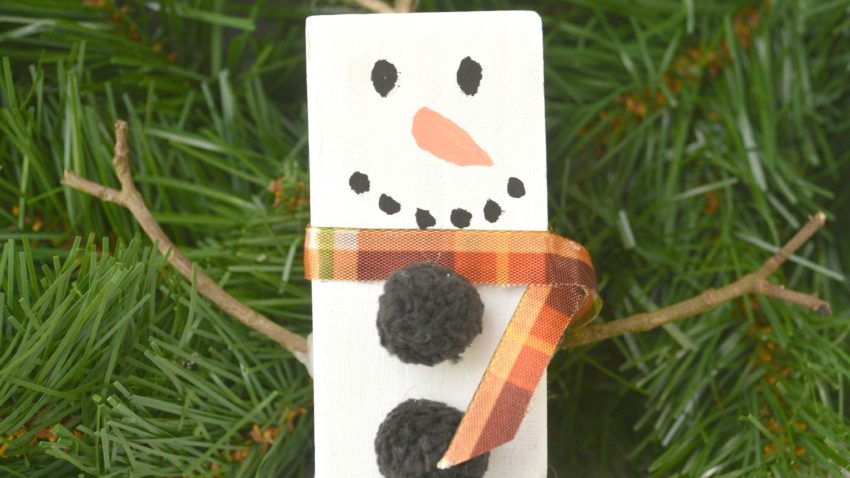 *Note: This post contains affiliate links which pay me a small fee when purchased.