Spending time together as a family has become increasingly difficult. Not only are we so much more busy than we've ever been as a human race, we are also addicted to devices. When we decide to spend time together, we can feel the need to go big or stay home. The expense further discourages our motivation to commit to spending quality time together.
While I can't force you to put down the devices and make time for family, I can entice you to prioritize family time by giving you some fun and FREE family activities to strengthen that family bond! Use these ideas as a springboard for even more creative activity ideas, and then just go crazy having fun together.
1. Homemade Pizza Night
It doesn't have to be pizza, but who doesn't love pizza? You can be creative with the shape of the crust and the placement of the meat and veggies. Make individual sizes so everyone can create their own. Make some cookies for dessert and be sure to eat some of the dough!
2. Picnic on the Beach
If you live near a body of water, pack up a little bit of everyone's favorite foods and a huge blanket and set up a picnic on the sand. The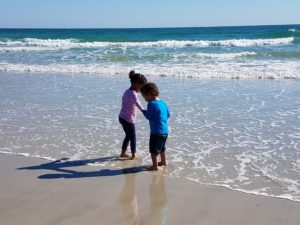 beach can offer a great time even if the water is too cold to swim in. Go exploring or build sand castles. In the winter you may be able to find a frozen lake which is very fascinating to explore! In that case, leave the picnic basket and grab some ice skates instead.
3. Camp Out in the Living Room
Go all out. Set up a tent with sleeping bags. Roast some marshmallows in your fireplace or over a gas stove. If the weather is right, build a fire outside in your fire pit and sing camp songs. Turn out all the lights, pass out flashlights, and stay up late telling stories.
4. Game Night
There are so many amazing family games available. Most of them are inexpensive and totally worth the investment. If you haven't had a chance to build up that collection yet, a simple deck of cards and some spoons offers plenty of fun. You can even grab out the devices and find some family game apps like Heads Up! and Psych!
5. Family Hike
Getting outdoors has all sorts of benefits including improving mood, relieving stress, and exercise. Finding a nearby trail and enjoying a leisurely stroll through the woods as a family will also encourage conversation, strengthening your relationships.
6. Play Tag on a Playground
This can be fun for all ages. Give the older family members some boundaries like they can't touch the ground or they have to cross the monkey bars, while allowing the younger ones to run free. You'll all be worn out with happy exhaustion when it's all said and done so grab some ice cream on your way home.
7. Coloring and Crafts
Gather around the table with some snacks nearby, and color and craft together. Everyone could be doing their own craft or you can be working together. Either way, you'll be engaging in conversation and enjoying each others' company.
8. Dance Party
Get your groove on and laugh hysterically at each other. Letting your crazy loose can strengthen your family bond and create inside jokes and lasting memories.
9. Milkshakes and a Movie
Like pizza night, making milkshakes allows everyone to make what they want.  Pull out the fruit, sprinkles and chocolate chips. Someone might prefer a root beer float or simply some vanilla ice cream. Snuggle under some blankets and turn on a family friendly movie.
10. Reading Frenzy
Take turns reading out loud to each other from the same book or several picture books. You could also turn on an audiobook and listen together with a bowl of popcorn. Fun and insightful discussions may follow!
11.  Visit a museum or local environmental center
Many cities and towns have free museums, environmental centers, and walking tours that offer a great way to make the most of your family time. Simply visit the website for your local tourism bureau or CVB to find out what is offered in your area.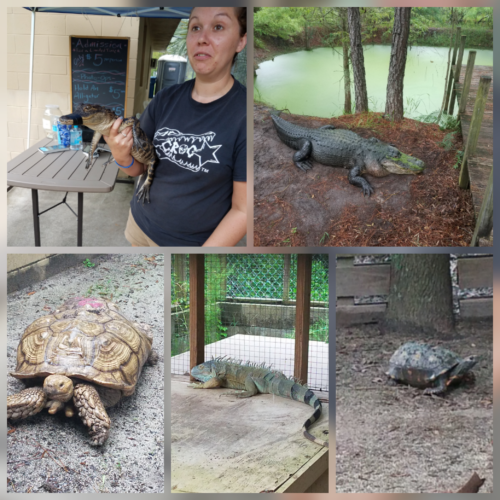 Family is a gift. While the days may often feel long, the years all together are very short. Being intentional about spending time together is key to a healthy, happy family. Enjoy your precious time together!