The bathroom is one of those rooms that lends itself to home upgrades. You can have a very basic bathroom space, but there are so many ways to take certain elements to new levels. In this piece, we're going to show you three cool upgrades that'll transform your bathroom and make it look better than ever before. 
#1 A Wet Room Transformation
A wet room is one of the coolest bathroom upgrades around, yet also one of the most extensive. If you want to completely transform this space, you should pay attention to this idea. 
Effectively, you take your bathroom and waterproof everything. The flooring is sealed tight, the walls have a waterproof membrane and there's a drain in the floor that helps water run away. From here, you can have a massive walk-in shower that blends into the room and doesn't exist as a separate structure. It creates an almost open-plan bathroom area that's way more spacious and can look extremely classy. A brilliant idea if you have a pretty small bathroom. 
#2 A Jacuzzi Bath
This upgrade idea is fairly simple and will only require one change to your existing bathroom. Take your bath and swap it out for a jacuzzi bath. This is a special type of bath with jets on the side to create a whirlpool effect that's super relaxing, helps to get rid of stress, and can be really good for your health.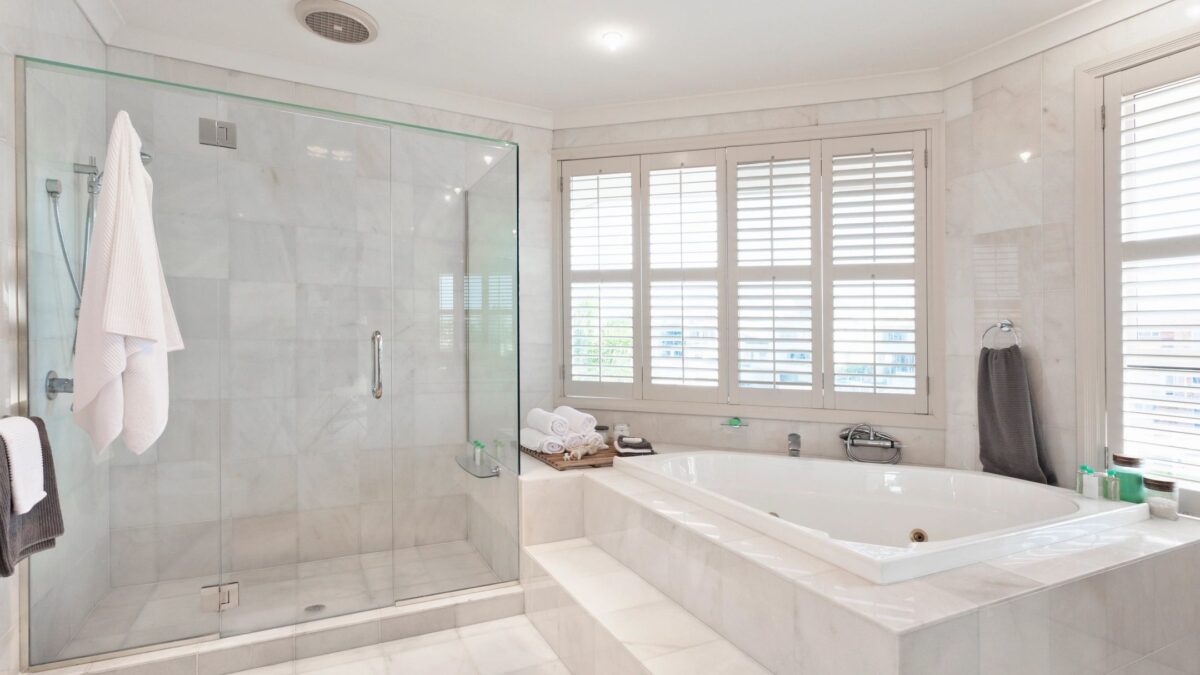 You're taking a standard bath and bringing more practicality to it, which totally transforms the effect of your bathroom. Immediately, when paired with some candles and mood lighting, you've got a spa instead of a bathroom. These baths are pretty easy to install, but it's still worth working with companies like Cathedral Plumbing of Texas for the plumbing installations. You want to be 100% sure that all pipes and fixtures are perfectly in place to avoid any leaks. 
#3 Underfloor Heating
The third upgrade is another one that requires extensive work, but you're only changing one element of the bathroom again. Get rid of your wall heaters and swap them for underfloor heating. It's the perfect accompaniment to a bathroom as the floor will be lovely and warm when you step out of the bath/shower. 
As a bonus benefit, underfloor heating saves space as you don't need heaters on the wall. This could possibly pave the way for an extra cabinet to help declutter your bathroom! We think this is a top idea if you're happy with your general bathroom design and would like to upgrade the flooring or wish to create some extra space. If you like your bath/shower and are happy with the main sink, this brings an upgrade without tampering with the overall aesthetics. 
We love these three ideas because they show how different your bathroom upgrades can be. From full-scale renovations to slight tweaks, there are many ways to take this space and convert it into something better. If you're due a bathroom upgrade, think about one (or two) of these ideas.