This Dublin Coddle is so good, you will want to serve it more often than just St. Patrick's Day.  What is a Dublin Coddle you ask?  Typically, a Dublin Coddle is a stew-like Irish comfort food designed to use up leftovers and made with things such as salty bacon, sausages, and potatoes. A Dublin Coddle is basically the Irish version of beef stew and just as delicious.
Ingredients:
4 cups beef broth
1 1/2 pds. smoked pork sausages , sliced
1/2- pds. thick bacon , chopped into chunks
2 pds. aprox. 5-6 russet potatoes , peeled and sliced into 1/2-inch thick rounds
2 yellow onions , sliced
2 cups baby carrots, sliced into 3 pieces each carrot
salt and pepper
2 tsp. thyme
1 tsp. minced garlic
2 tbsp. chopped fresh parsley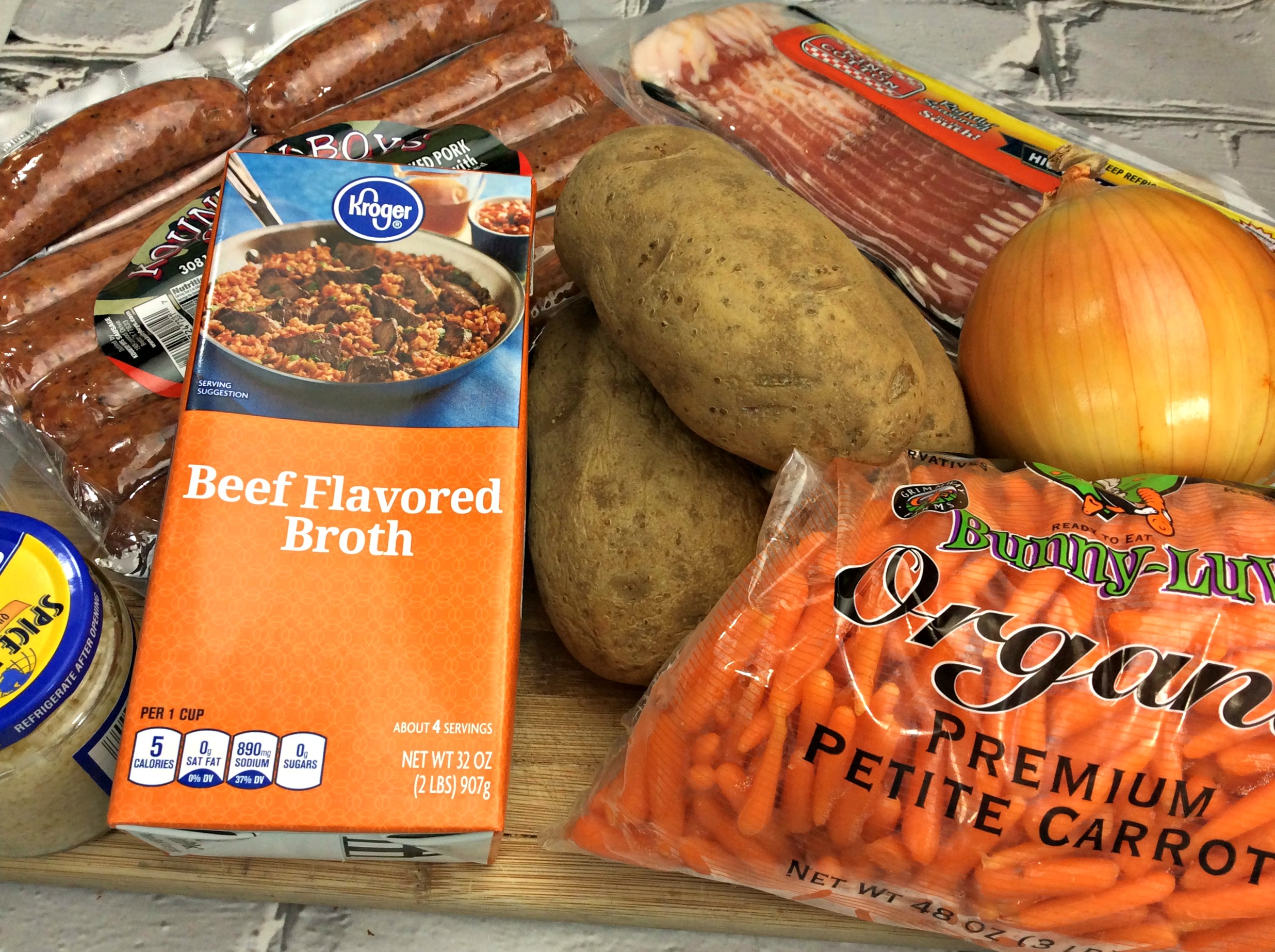 Directions:
Preheat oven to 425F.
Prep all of your ingredients like the sausage, potatoes, bacon, onions and carrots.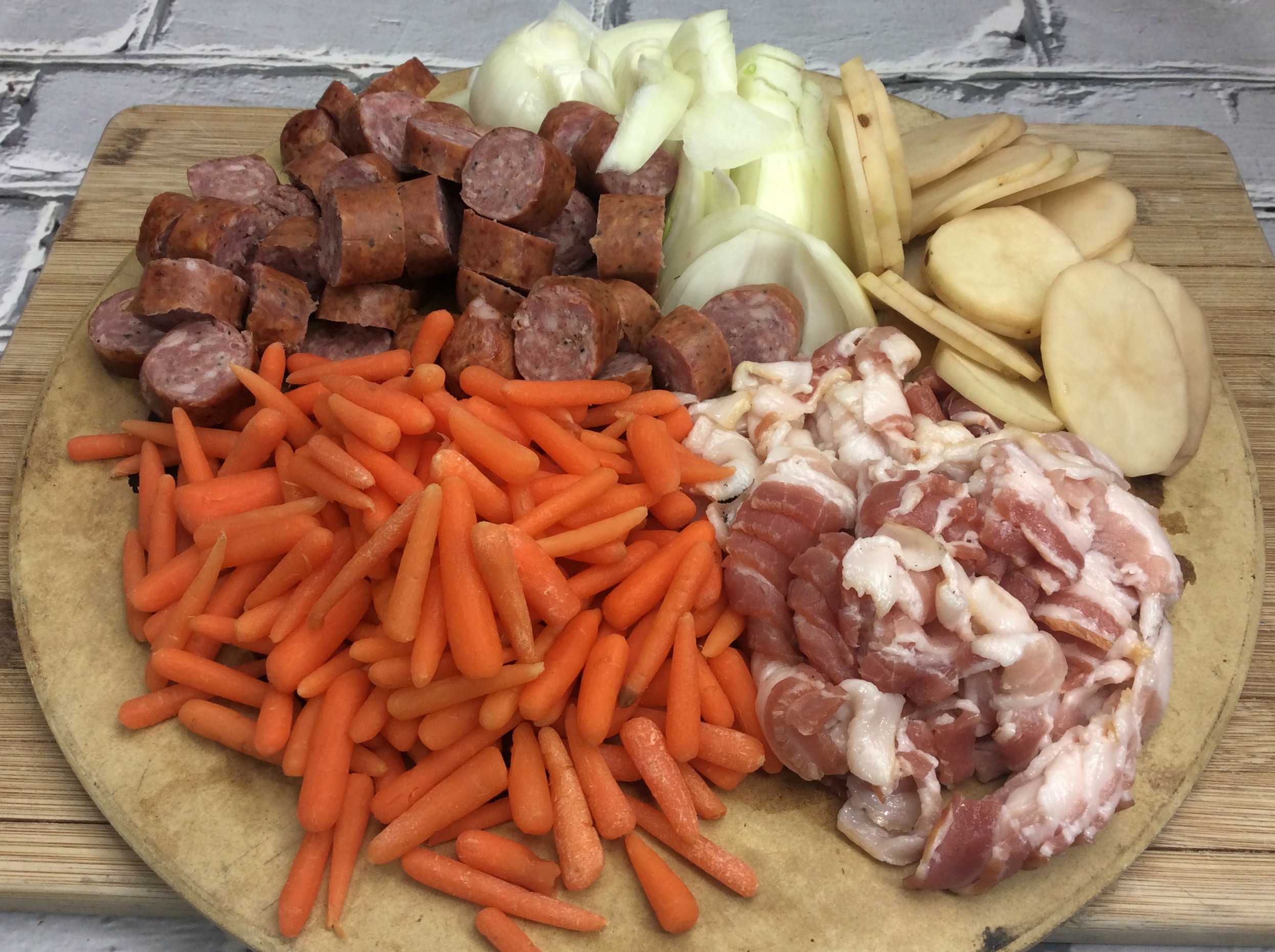 Set to the side.
In a large saucepan, combine broth, sliced sausages, and bacon.
You will need to bring it to a boil.
Once you do reduce the heat to low and simmer for 10 minutes.
Take the sausages and bacon out of the pan and place it on a plate and set to the side..
Save the broth.
Lightly grease, or spray a non-stick baking spray over your dutch oven or casserole dish.
Begin to layer your potatoes on the bottom of the dish.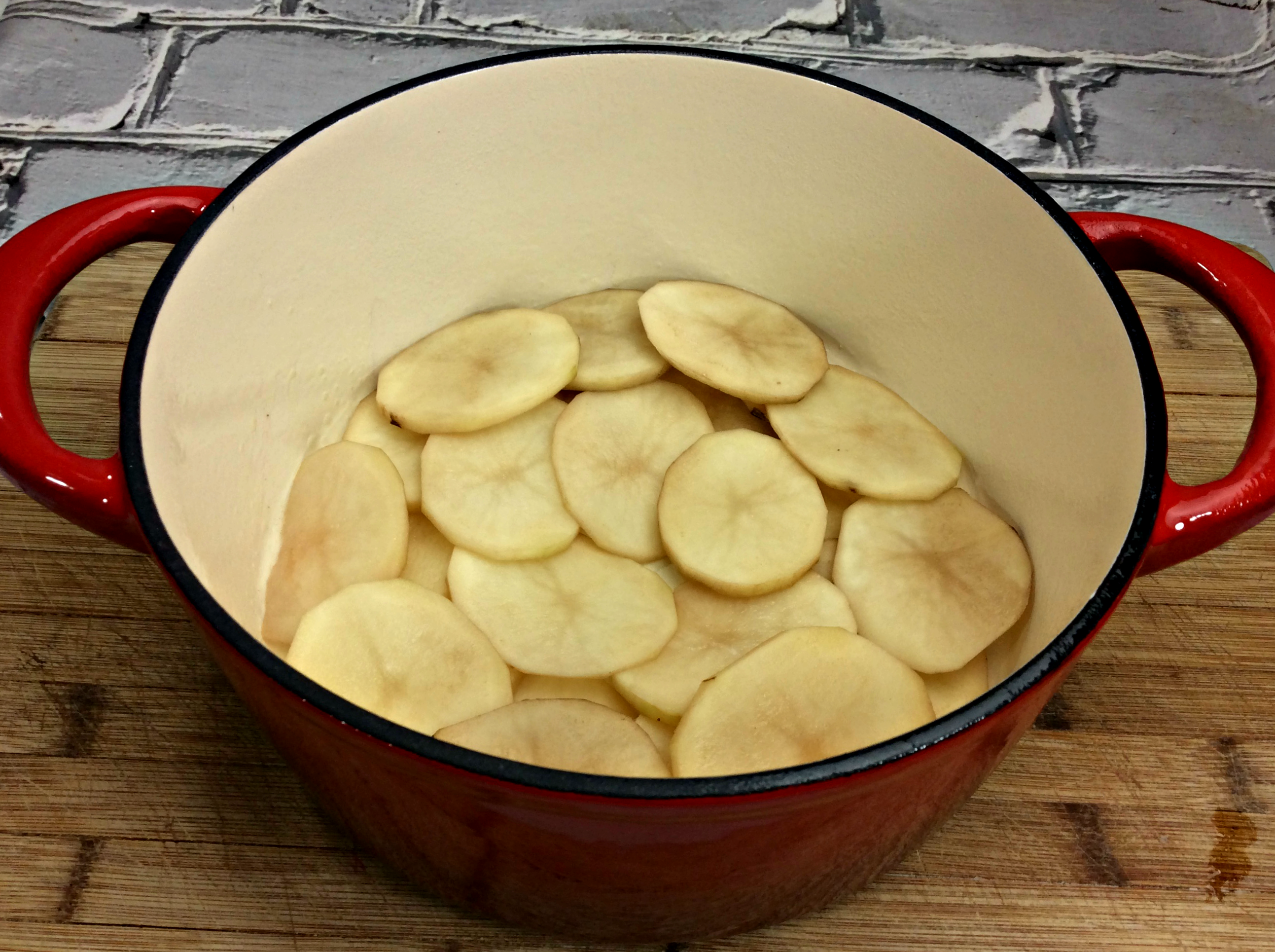 Place a 1/3 of the onions and carrots on top of the potatoes.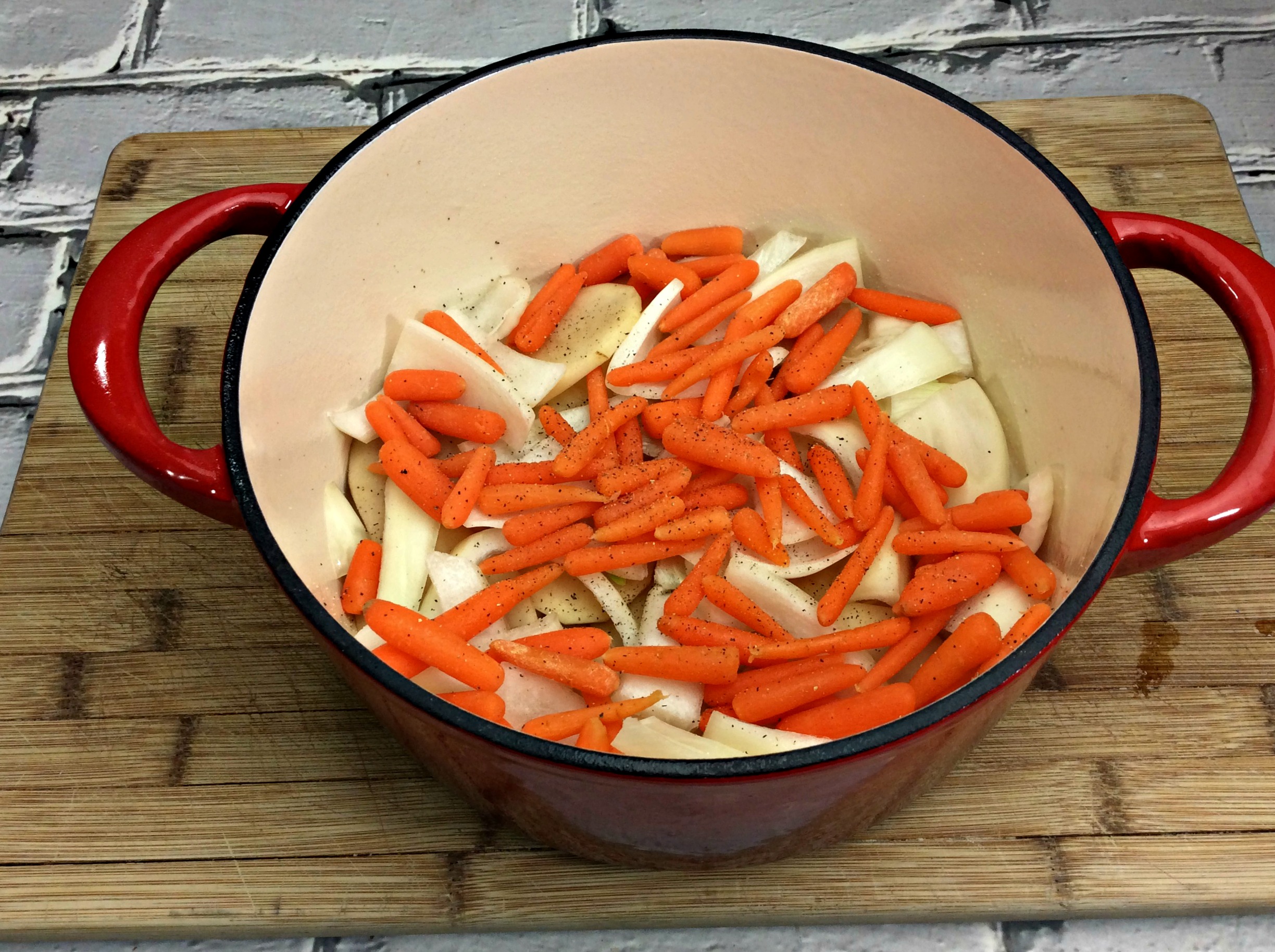 Season with salt, pepper, and thyme.
Repeat the layering process.
Pour the left over broth over the entire dish.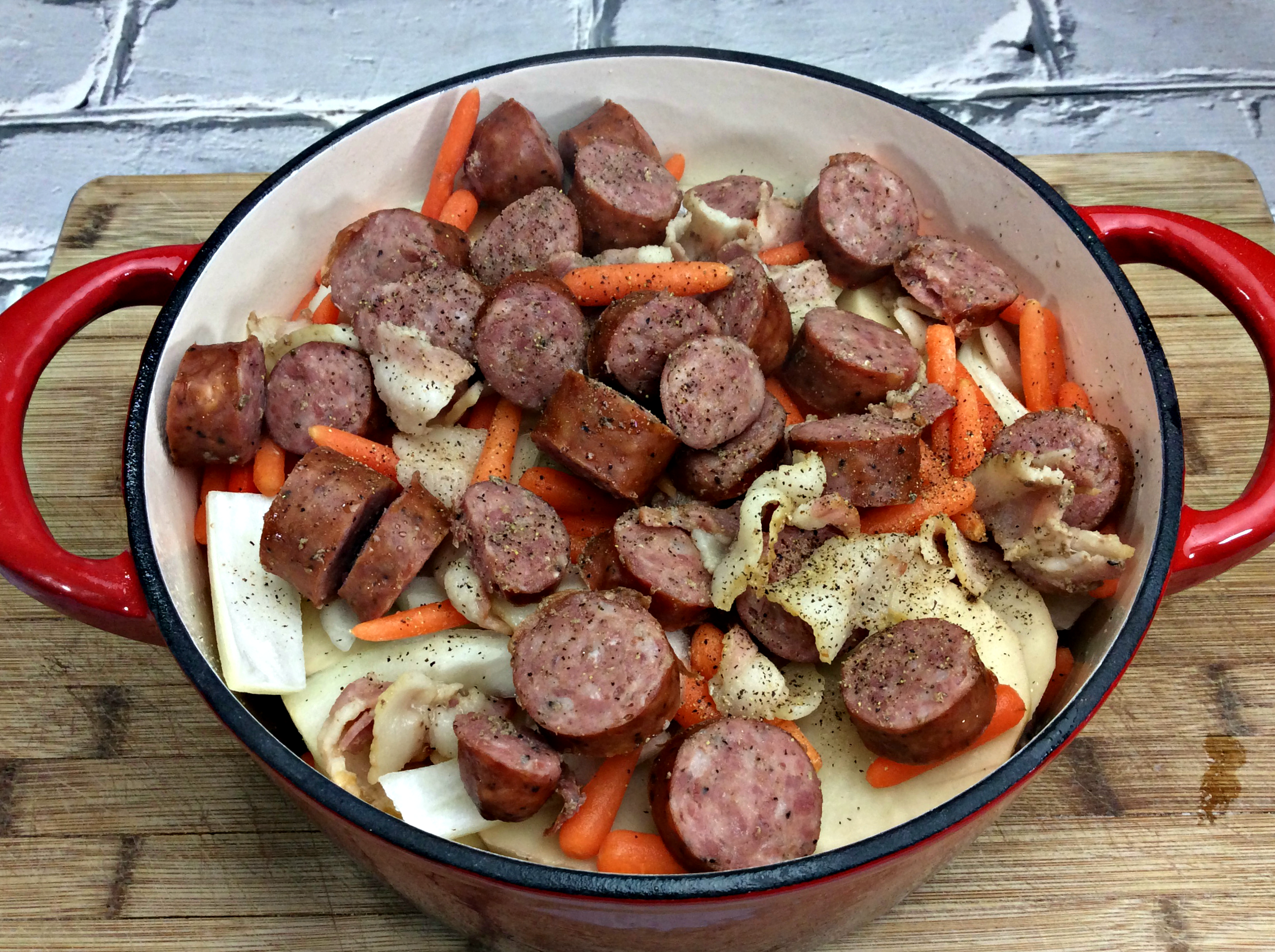 Cover with a lid and place in the oven.
Bake 40 minutes.
Check on your entree and if it seems dry add more broth.
Continue to bake for 10 minutes
Remove from oven and let stand 5 minutes.
ENJOY!!