In my family, we love anything that is Southwest inspired so this Instant Pot Taco Recipe is a huge hit with my family.  I love that is so delicious that they don't even realize that they are eating veggies.
1 frozen bag corn (12 oz)
1 15 oz can black beans (drained and rinsed)
1 15 oz can kidney beans (drained and rinsed)
1 14 oz can fire roasted tomatoes
1 small yellow onion (diced)
1 green bell pepper (diced)
1 jalapeno (diced, seeds removed )
2 C Mexican blend cheese shredded
1 C water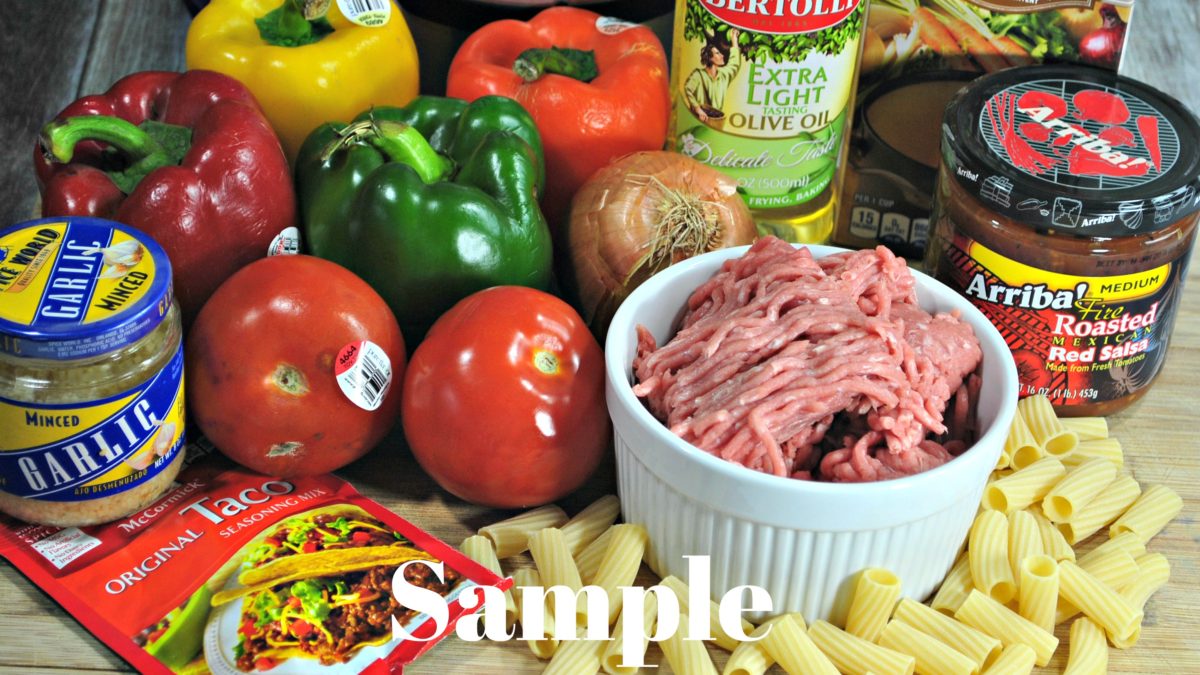 Remove the Instant Pot bowl and drizzle olive oil in it.
Return the bowl to the Instant Pot and select saute'
This will allow the oil in the Instant Pot to heat up.
Add the beef, onion, and garlic to the bowl and cook for about 10 minutes. (Or the meat no longer is the color pink)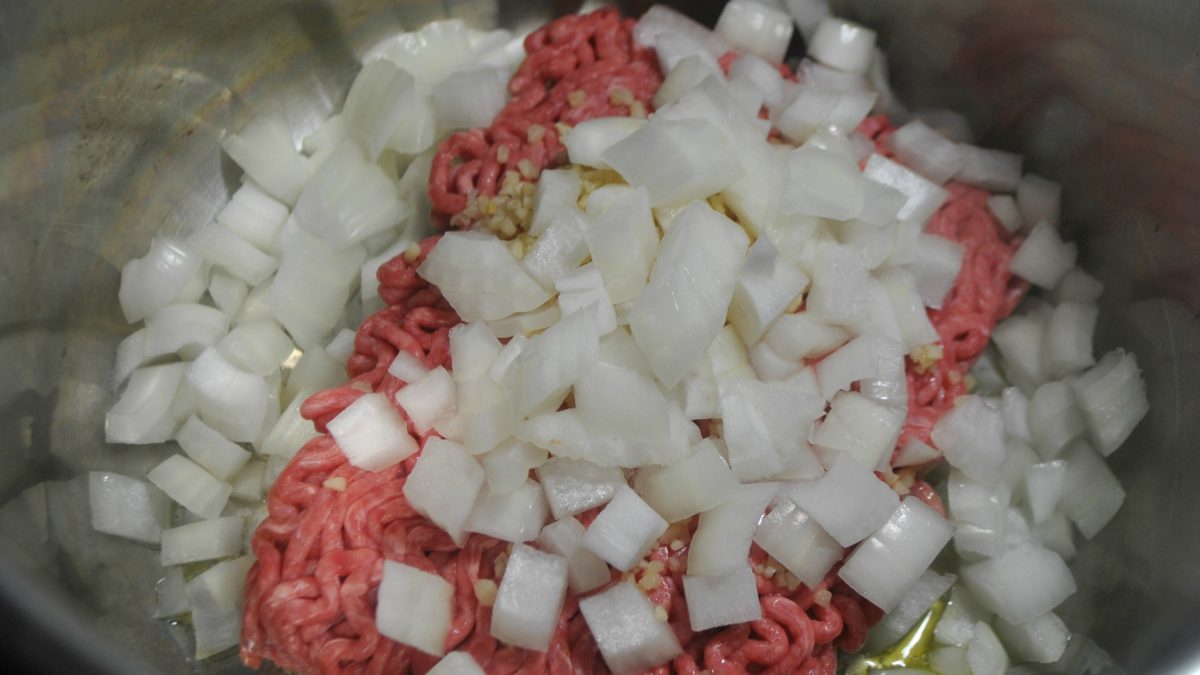 Begin by adding the water, macaroni, tomato paste, and tomatoes.
Next add peppers, chilies, black beans, kidney beans, taco seasoning salt and pepper to the bowl.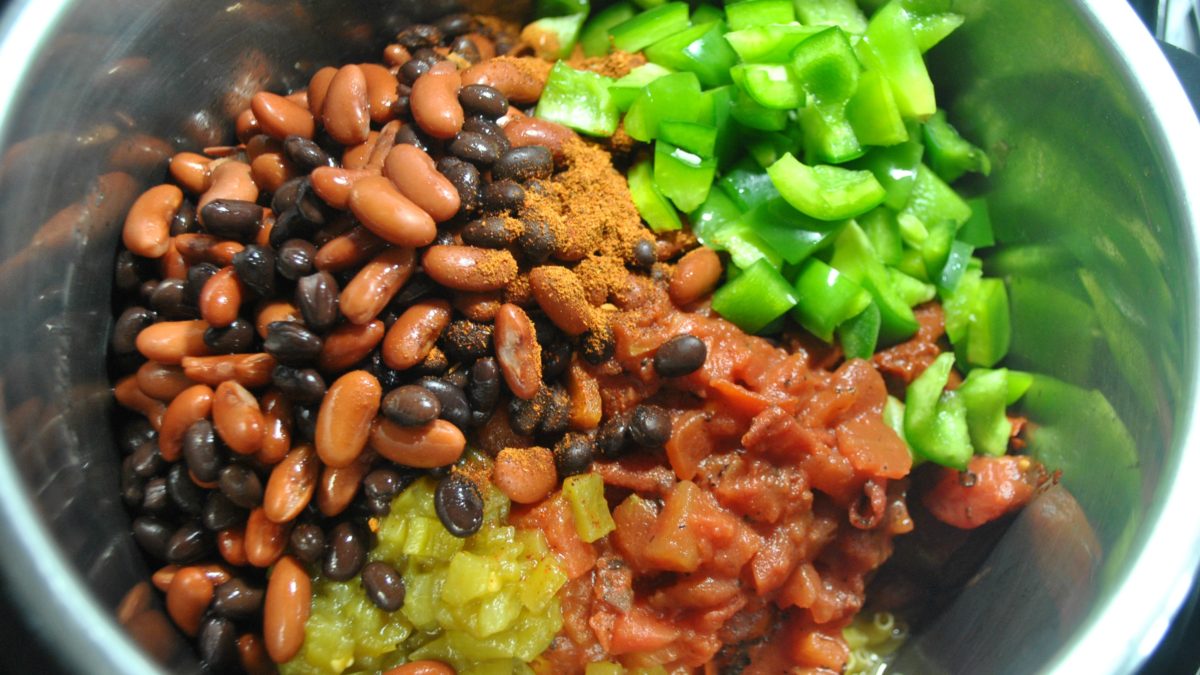 Stir well to combine all of the ingredients.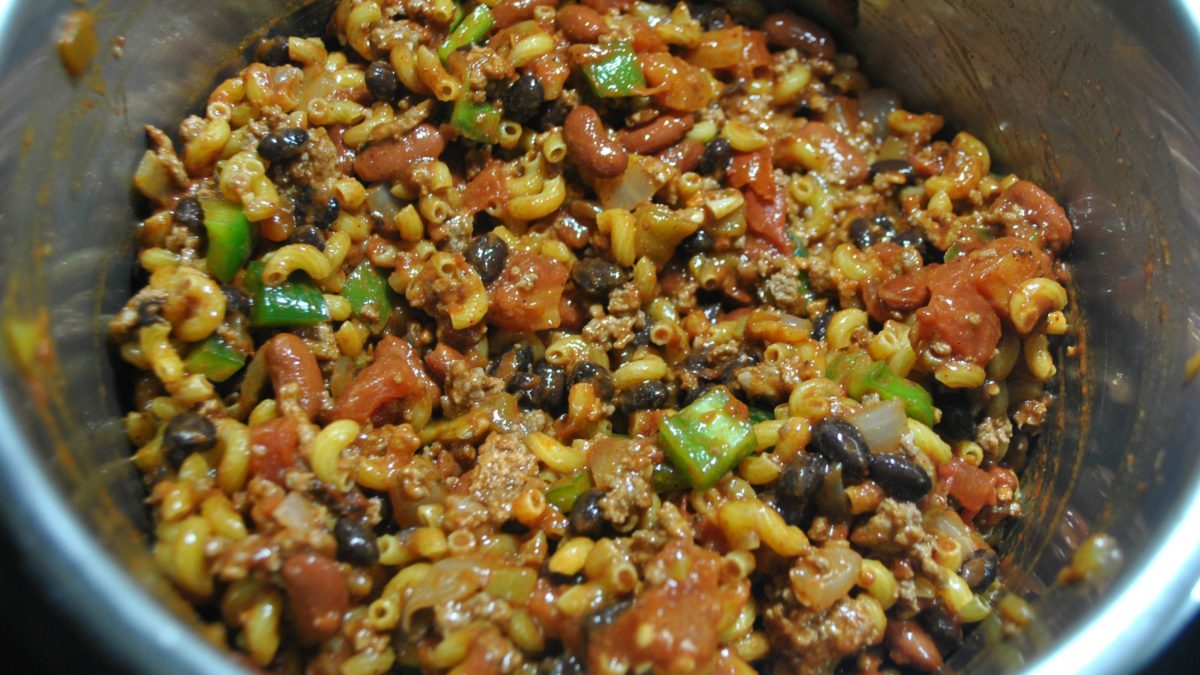 Place the lid on and set to seal.
Select the High-Pressure setting the timer to cook for five minutes.
After the end of the five minutes, release pressure.
Then carefully remove the lid.
Stir in the frozen corn and cheese.
Select sauté and cook until the corn is warm and the cheese is melted.
Add the jalapeno and more cheese to the top of the pasta.
Garnish with green onions.