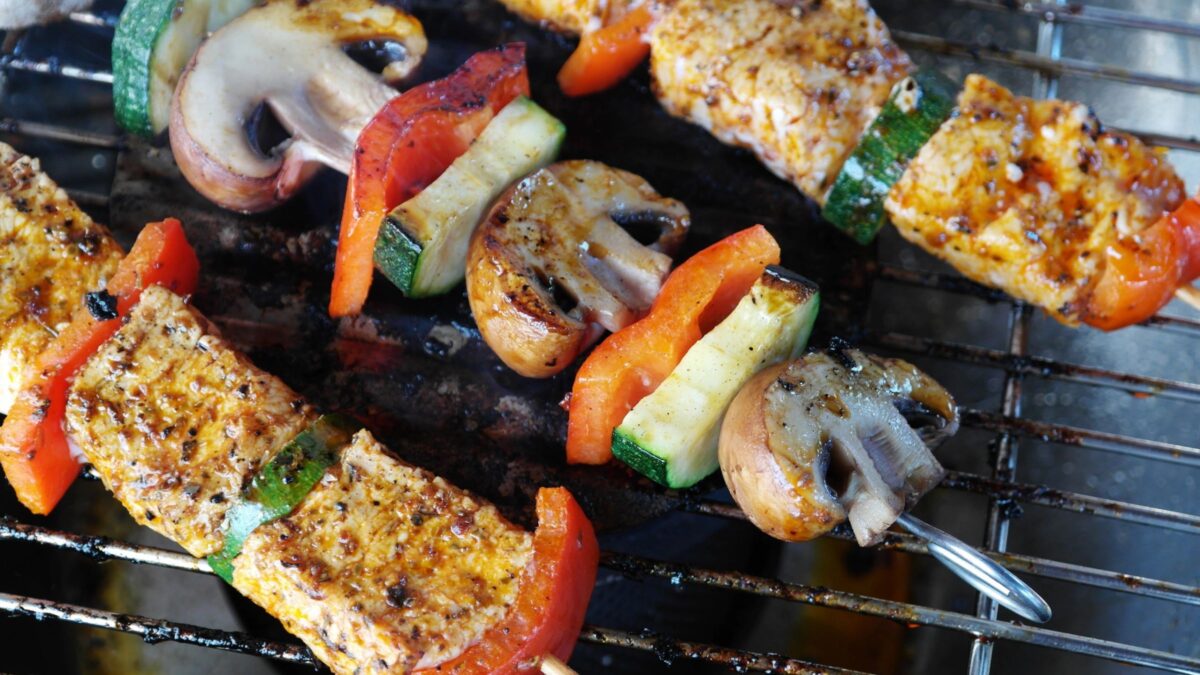 From alfresco meals to drinks with friends, the summer months are made for entertaining outside. For many, this might mean a trip to their local bar or restaurant, but why not have the same kind of fun in your backyard? With a bit of planning and prep, you can host a fantastic BBQ. This guide will help you throw an unforgettable barbecue that'll have your guests talking for months to come. From choosing a date that works for everyone to creating the perfect menu, we'll cover it all! So get ready for some serious inspiration…
Decide on a Date
The first step to throwing a BBQ is deciding on a date. Check your calendar, choose a time that works for everyone, and then make sure you have the space to host your party. 
If your garden is small, don't worry–you can always spill into your house. Alternatively, you could always tell your friends and family to meet in a local park, where there are often BBQs to rent or space to use a disposable BBQ. 
Equipment you'll need
It's easy to throw a barbecue in your garden if you have the right equipment. If you want to use your grill, make sure it's clean of any grease and rust. You will also need a BBQ brush, tongs, an oven mitt, and an apron. You'll also need incendiaries, such as propane, coal, and firelighters. 
For drinks, you'll need plastic cups, glasses, and pitchers. You'll need napkins, plates, and cutlery for the food. A good stereo is also recommended for background music. If you want to include any garden games, getting these in advance always helps.
Plan the Menu
The food is always a focal point of any BBQ, so it's crucial to nail the menu. You have three main types of food to choose from: 
– Hot dogs and burgers 
– Grilled meats like chicken or steak 
– Finger foods for appetizers 
If you have any vegetarians in the mix, consider vegetable skewers with roasted veg or vegetarian burgers and sausages. It's also good to have side dishes, like coleslaw and potato salad, other salads and dips. 
Choose your menu based on what you think will work best for the number of people you plan on inviting. For example, if you want a larger gathering, make sure that you offer a variety of choices so everyone can enjoy their preferred dish. On the other hand, if you are throwing an intimate BBQ with friends, one hot dog and burger stand with some finger foods would do just fine!
Decor and Food prep
When it comes to throwing an amazing BBQ, you have to think about more than just the food. You need to think about the space and decorations. If your event is in your backyard, you'll want to plan for any possible mishaps. If you have pets or small children, make sure there are no open flames or anything that could pose a threat. 
You also need to make sure that the space is enough for all your guests. This means you might need to rearrange furniture or add extra seating. 
You should think about your food prep beforehand as well. Consider how long everything will take and try to get everything done as much in advance as possible so that you can enjoy the party too! 
You should plan out your menu beforehand and consider what kind of drinks people prefer (alcoholic or non-alcoholic). You'll want plenty of options for everyone to enjoy!