When I think of May and end of school, I don't think of soup weather but this last week has had my household turned upside down. This past Sunday, Mason man came down with something and it quickly spread to Mia and then Morgan over the last couple of days. They have been running high fevers, had an upset stomach, cough, sneezing, and sore throat.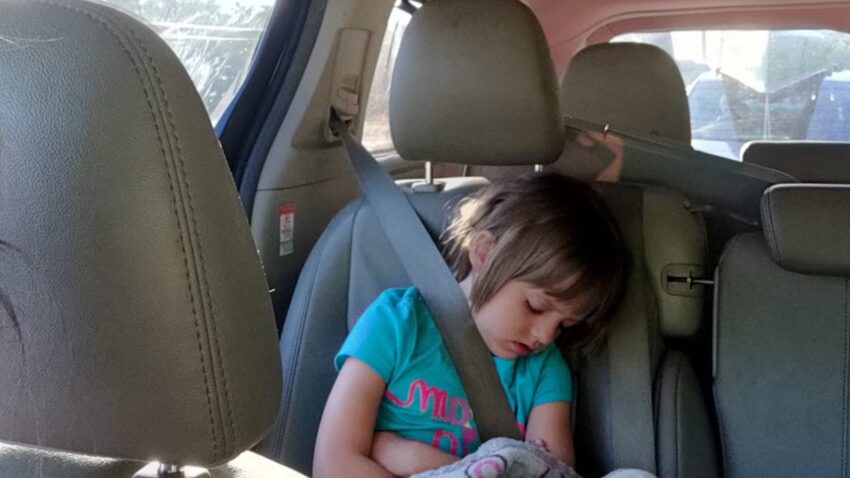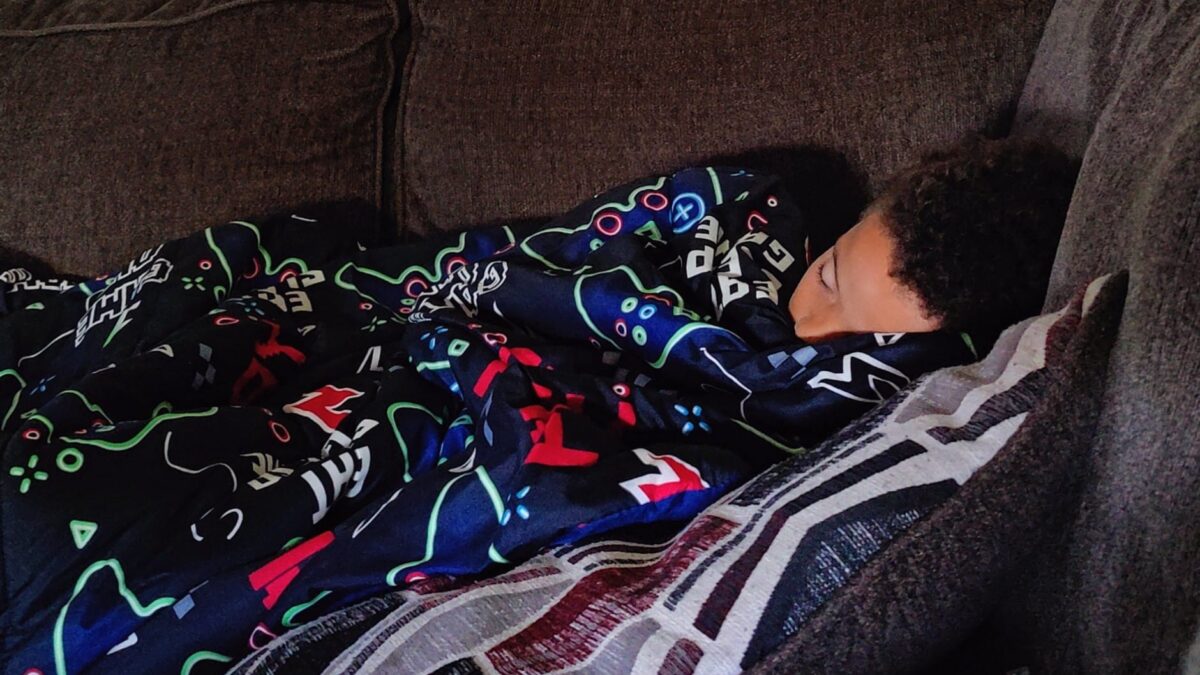 At first I thought Covid but then I started seeing facebook posts where other kids in our school district were testing positive for Flu-A. Needless to say they've been home most of the week and while their appetites haven't been great, Morgan did say last night that she would like to have some chicken soup, SO I'm making chicken soup today!! I think all of these look great, but I'm thinking for our purposes today I'm going to go with the Chicken Tortilla Soup because I have all of the ingredients and it will be warm and filling for their bellies. Let me know in the comments which one of these looks good to you and if you have a favorite chicken soup recipe.
As a cute side note:  When talking about soup, Mia informed me that she was watching Youtube and saw that soup can make you feel better if you are sick, so if Nurse Mia says it works, it must work RIGHT?!
Jazzy Chicken Soup by Amy+Jacky
This is not your average chicken soup! It has been jazzed up properly with tomatoes and celery and lots of other goodies!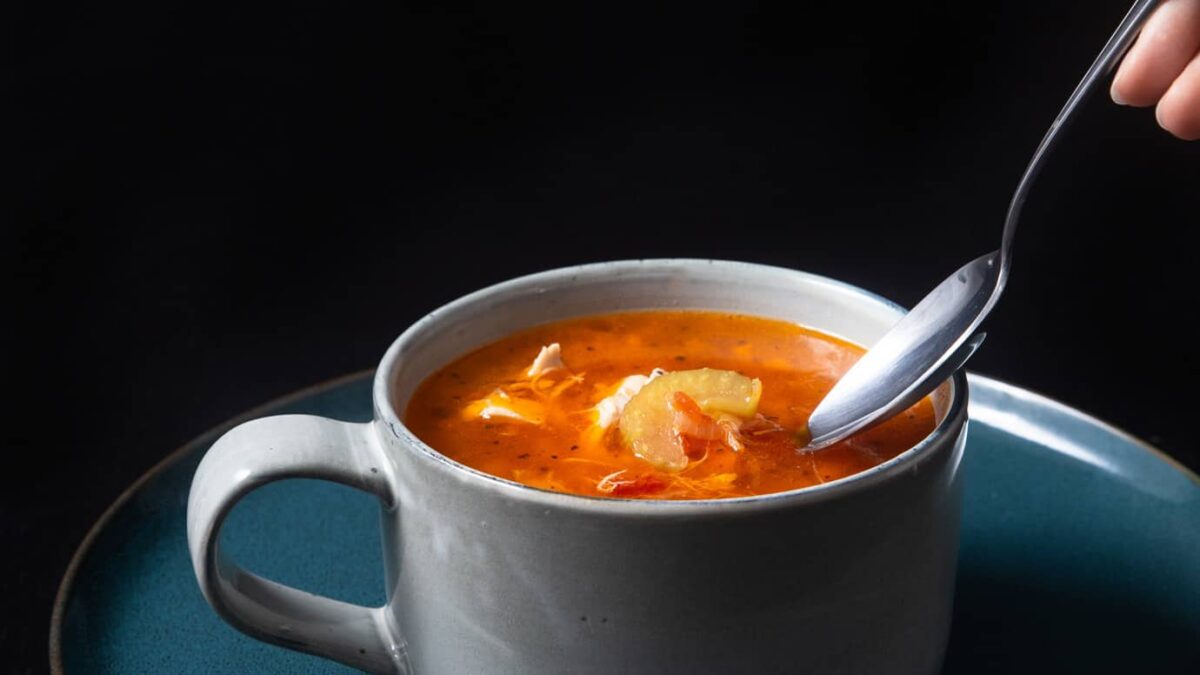 Instant Pot Thai Chicken Soup With Lemongrass And Ginger by The Instant Pot Table
This thai inspired soup has so many great flavors! And it comes together  in no time, thanks to your pressure cooker!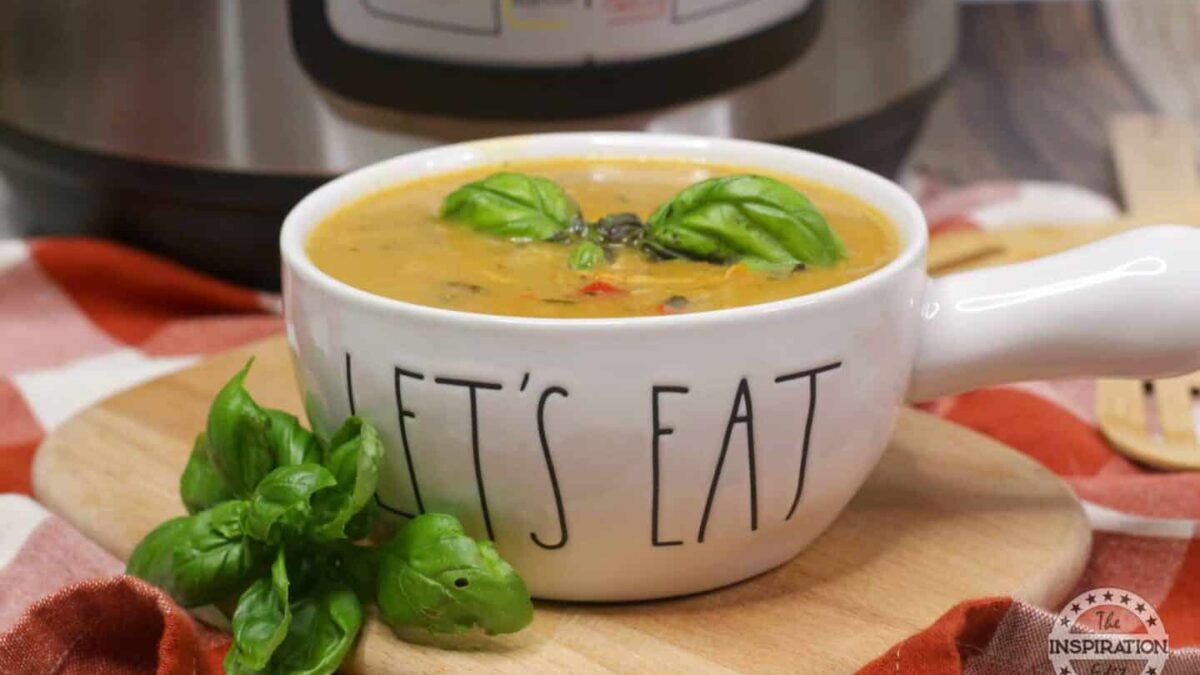 Chicken Enchilada Soup by Burrata and Bubbles
All of the flavor of a good enchilada but in soup form, cooked up in no time, in the instant pot! Sounds great doesn't it?
Chicken Pot Pie Soup by Cassidy's Craveable Creations
This pot pie soup is so good! And it is guilt free with low carbs for a healthy lifestyle!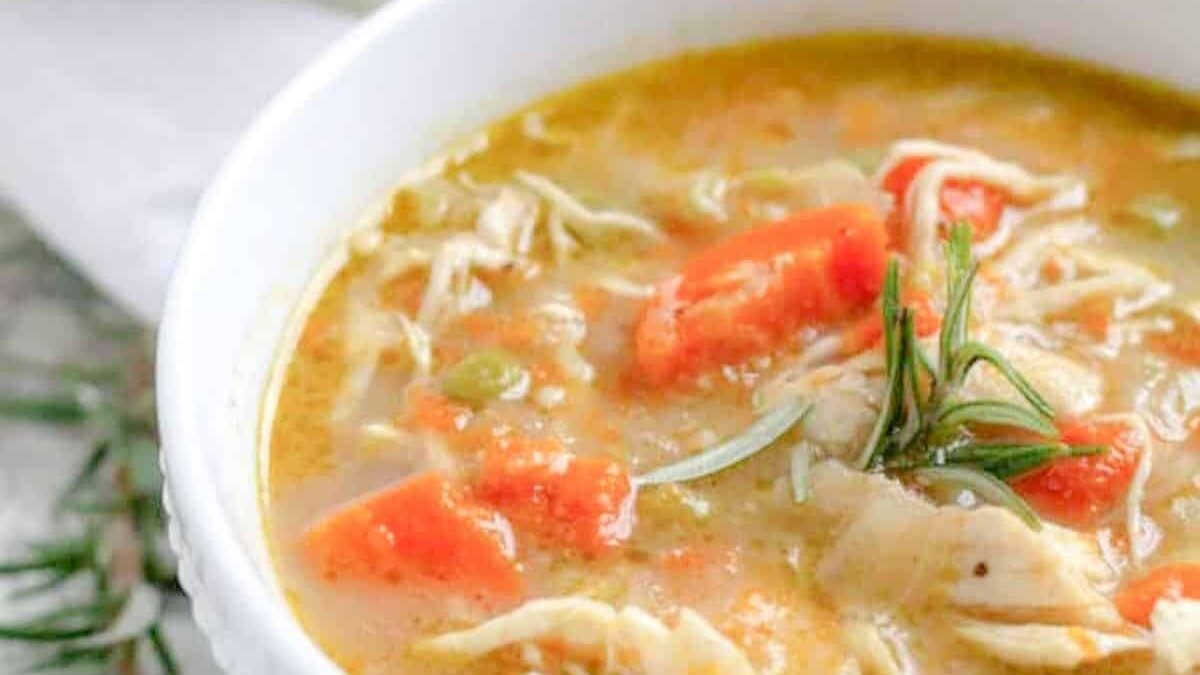 Instant Pot Chicken Noodle Soup by Chef Savvy
This comfort food classic cooks up fast. Save this recipe for steamy food for your soul in a flash, anytime you need it!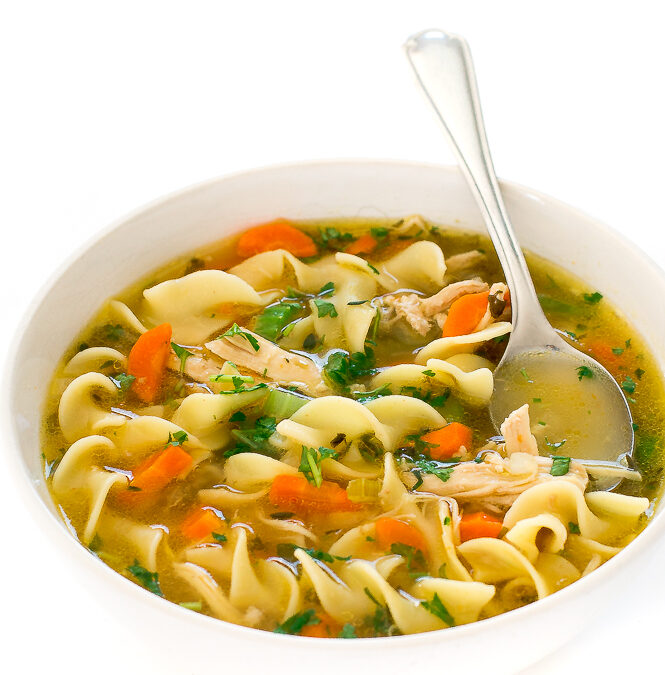 Chicken Tortilla Soup by Marathons and Motivations
This soup is so good! It has a great flavor, lots of color and warms you up on the coldest day!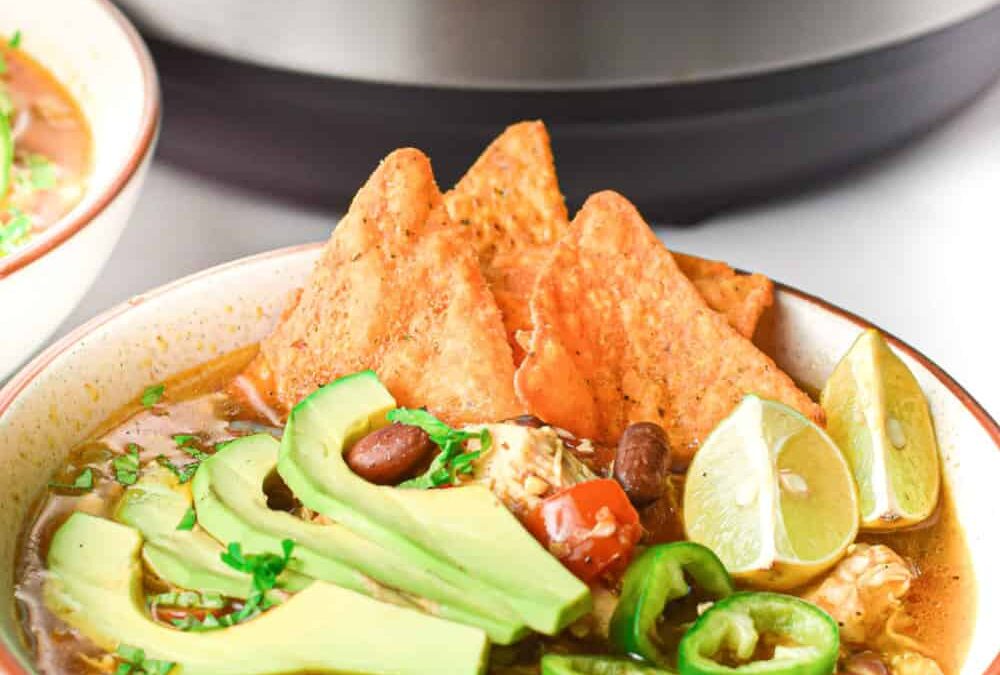 Chicken Bone Broth by Maple + Mango
Homemade bone broth has never been easier than it is with an instant pot! Save this recipe for all of your broth needs.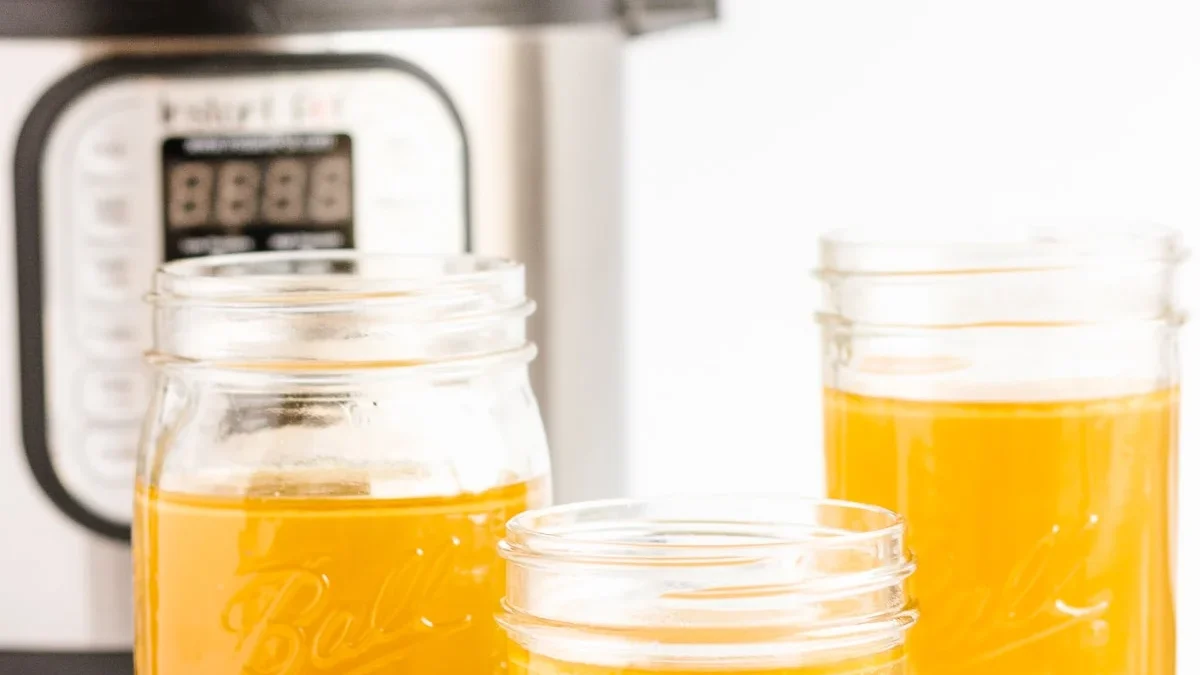 Crack Chicken Chili by Pink When
This chicken chili is so good it is borderline addictive. Try it and decide if you think it has been aptly named!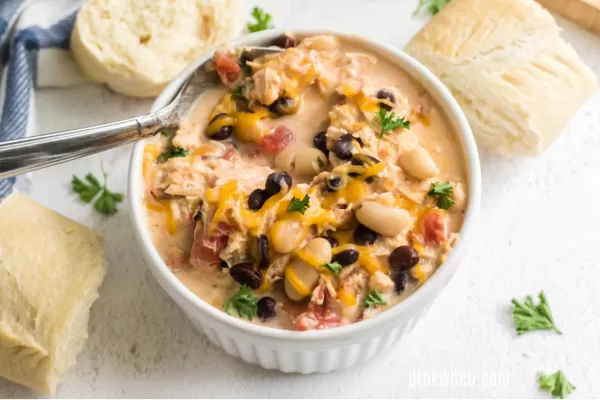 Chicken and Cabbage Curry Soup by Low Carb Yum
This curry based soup is so tasty! It is packed with good for you ingredients and will fill you up without too many extra carbs.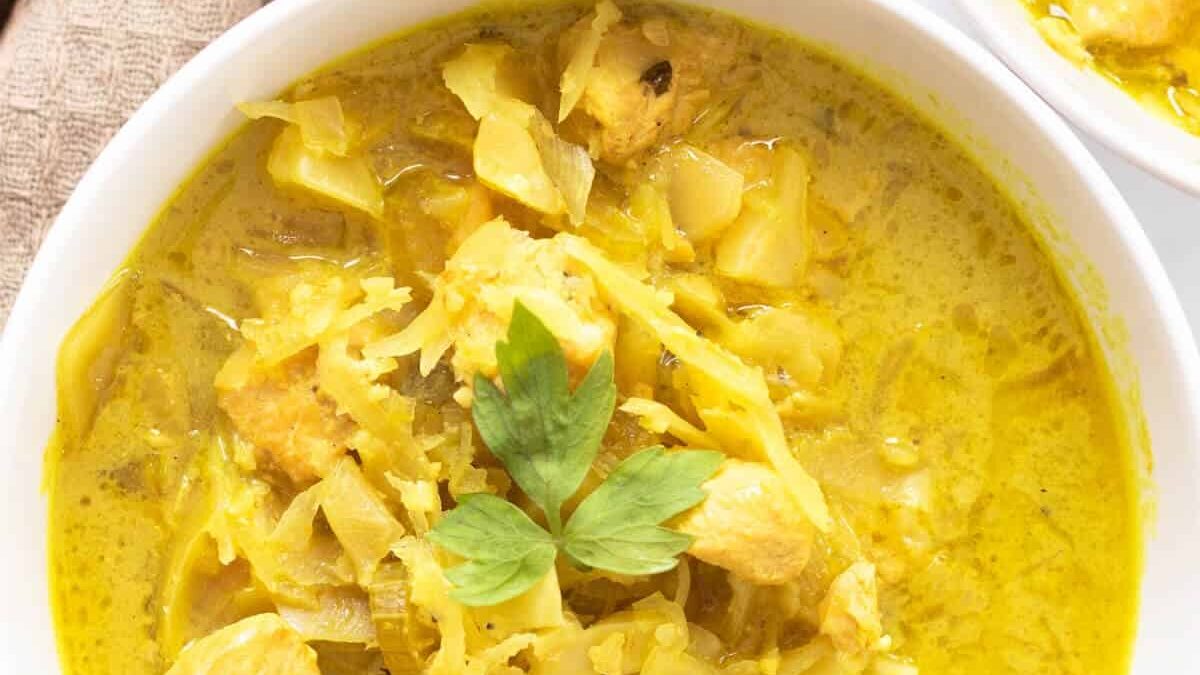 From Scratch Chicken Soup by Fearless Dining
This chicken soup is from scratch and promises to warm your soul! So good!