One of my favorite things about summers is that you can take leftovers, turn them into a sandwich and pair that with a simple summer salad to have a delicious meal that will not only save you money but time in the kitchen.    Let's get cooking!
Crock Pot Root Beer Chicken by Centsless Meals
These CrockPot Root Beer Chicken Sandwiches are super easy to make and super tasty!! It's quite an easy recipe to make, I bet you have all the ingredients in your pantry already!!! This would be a great dish to bring to any party!  Be sure to pin this recipe so you don't lose it!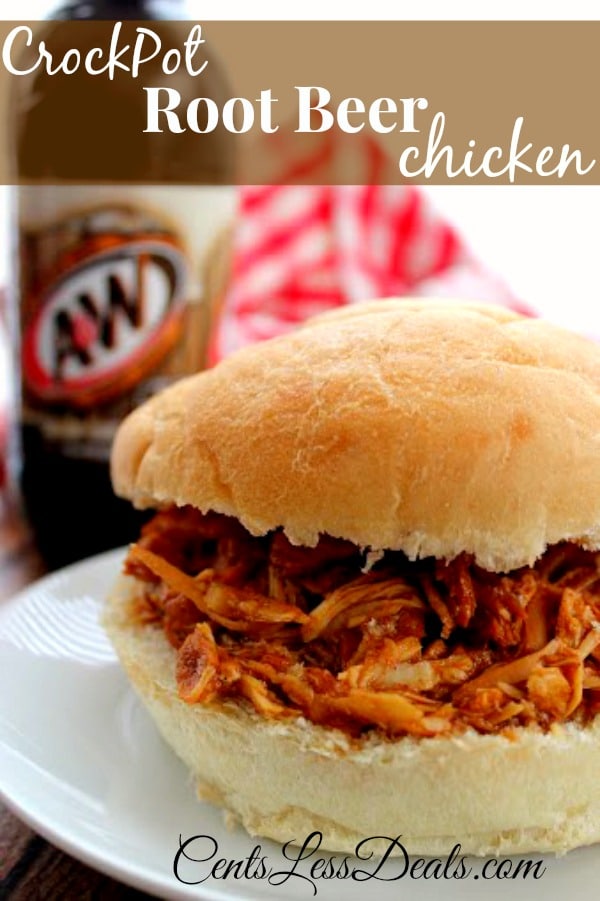 Chicken Parm Sliders by The Cozy Cook
These Chicken Parmesan Sliders are made with fresh chicken and delicious homemade breading. They're topped with marinara sauce, crunchy mozzarella sticks, and are baked in the oven for a fun appetizer to feed a crowd!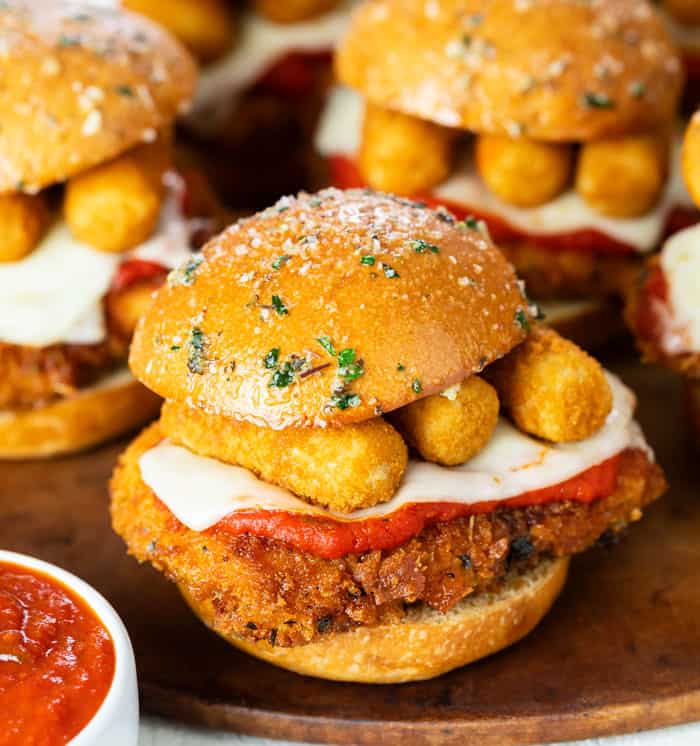 Avocado Lamb and  Jam Sandwich by Greedy Gourmet
With this leftover lamb sandwich recipe, you'll feel like you're having a cozy Sunday meal any day of the week you want.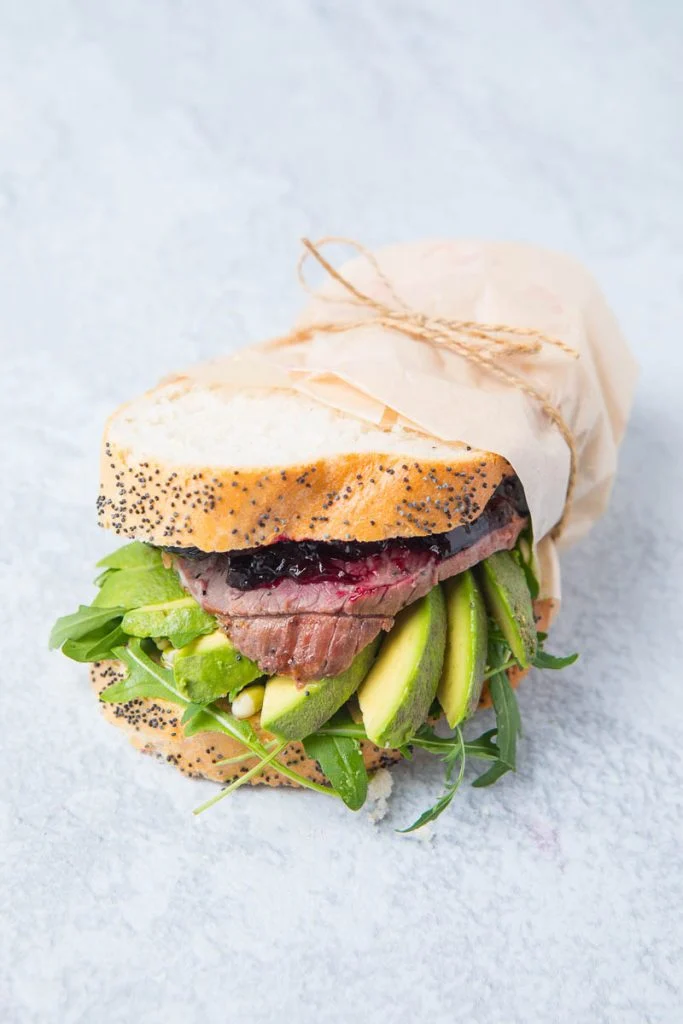 Hot Pastrami Sandwich by Smarty Pants Kitchen
There's no magic to making the best hot pastrami sandwich, just technique in preparing the sauerkraut.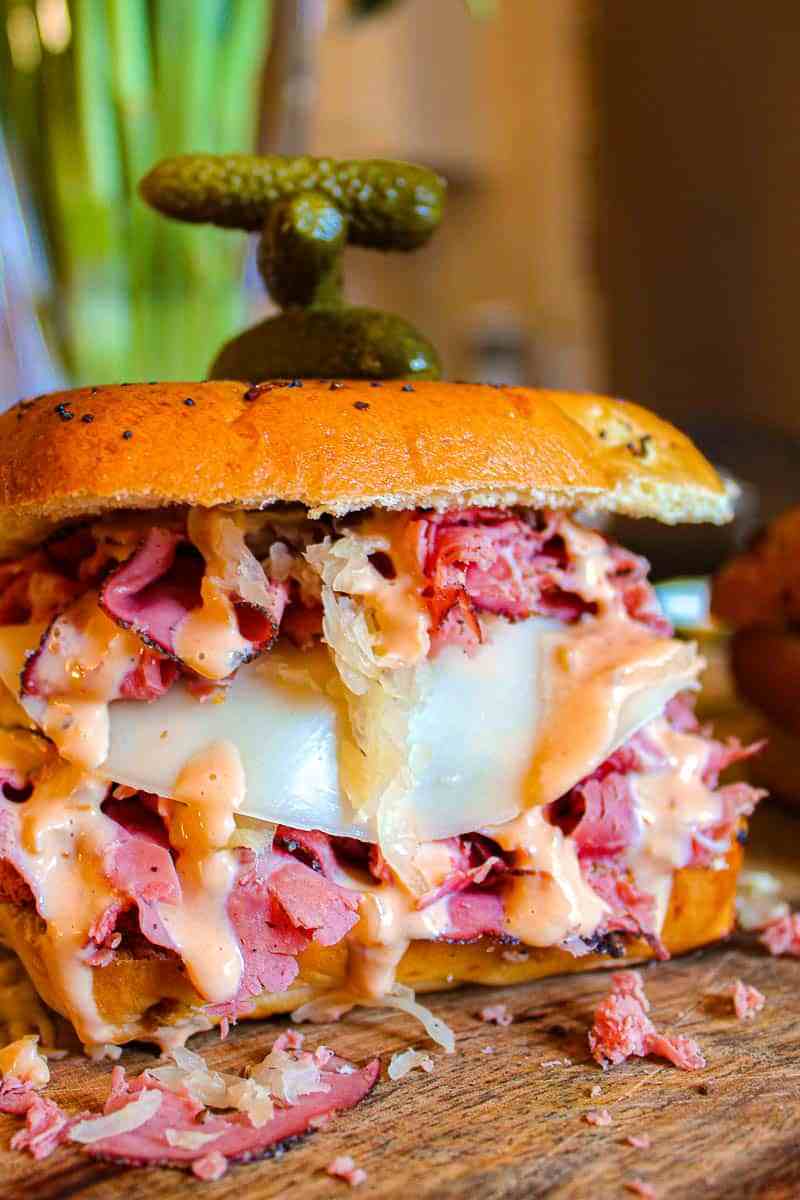 French Dips with Picante Provolone by Not Entirely Average
These easy French Dip Sandwiches with Picante Provolone are perfect for weeknight dinners or a game day gathering. Fresh buttery rolls are over-stuffed with meltingly tender sliced roast beef, topped with richly caramelized sautéed onions and garlic, and bitey slices of provolone cheese. The quick and uniquely CREAMY au jus is the perfect gravy for dunking.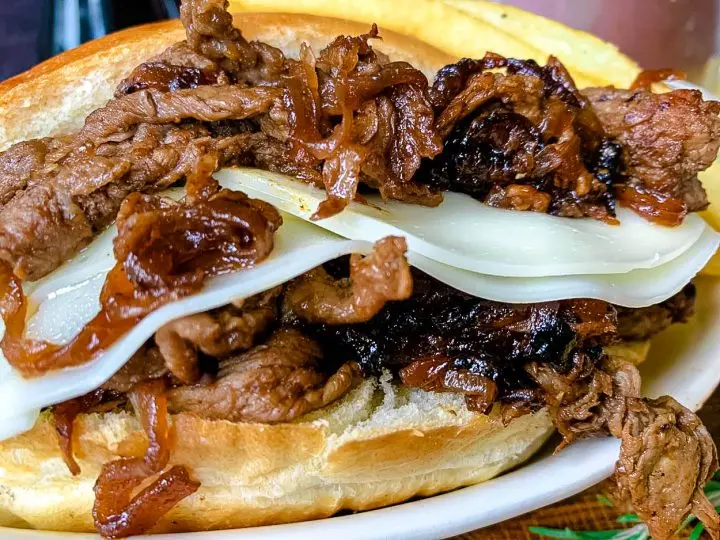 Hot Ham and Cheese Sliders by Little Dairy on the Prairie
Hot Ham and Cheese Sandwich, sometimes called hot ham and cheese sliders, are a whole new level of gooey, cheesy goodness in a super easy to make oven baked sandwich recipe!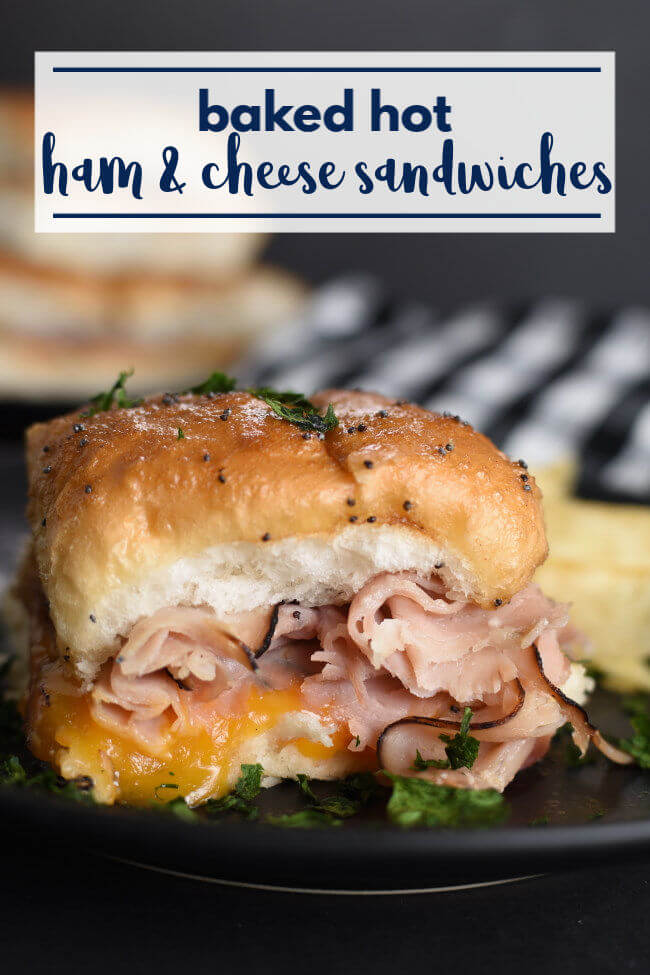 Philly Cheesesteak Sandwiches by Healthy Life Trainer
This Philly cheesesteak sandwich is loaded with tender bites of steak, mushrooms, bell peppers, onions, and mozzarella cheese. It is a good choice if you want to make something different for lunch or dinner. Also, it is suitable for taking on picnics.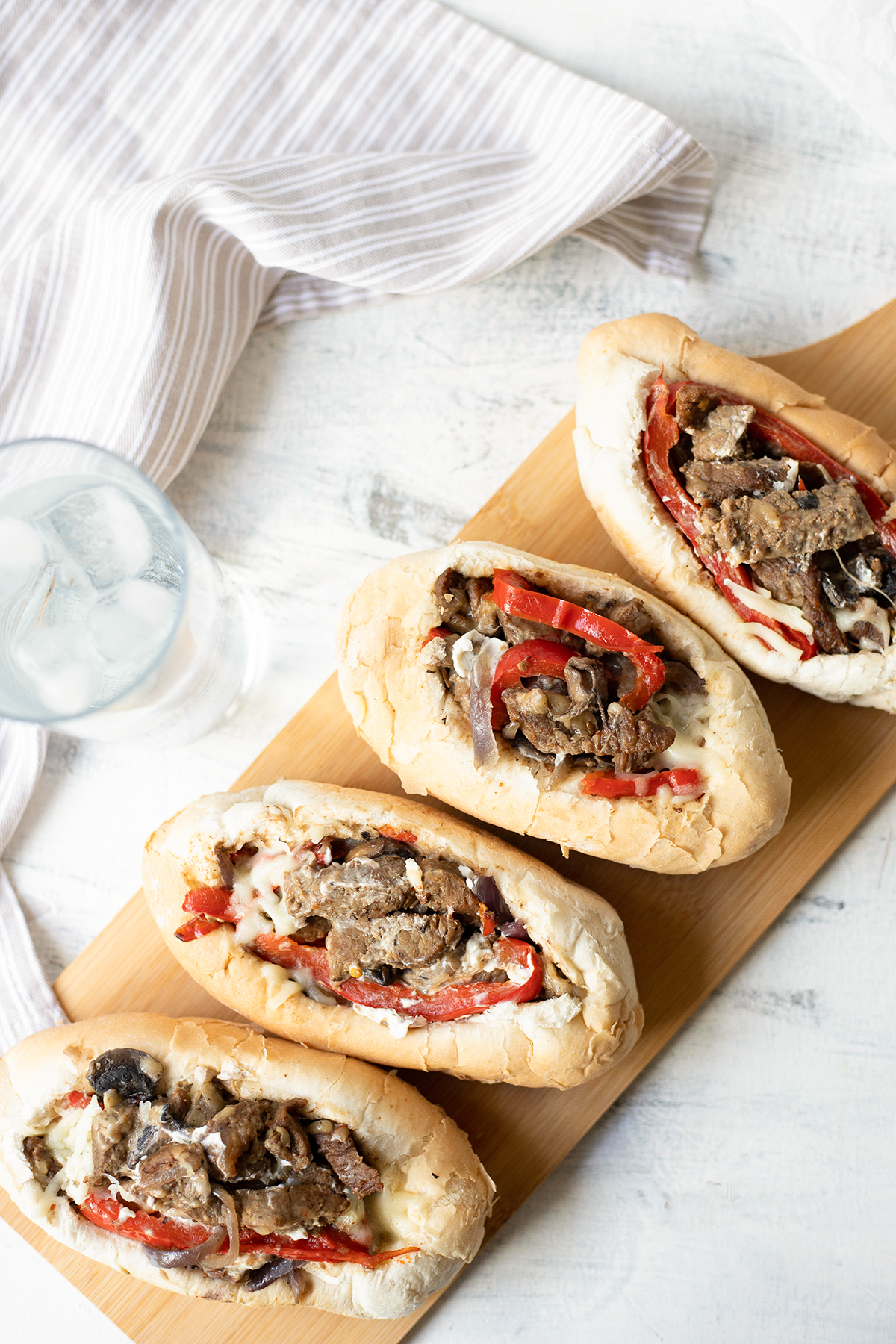 Turkey Waffle BLTS by We Are Not Martha
Stop eating boring sandwiches! You can make lunchtime more exciting with these Turkey BLT Waffle Sandwiches… They're perfect for kids' school lunches, but adults will love them, too!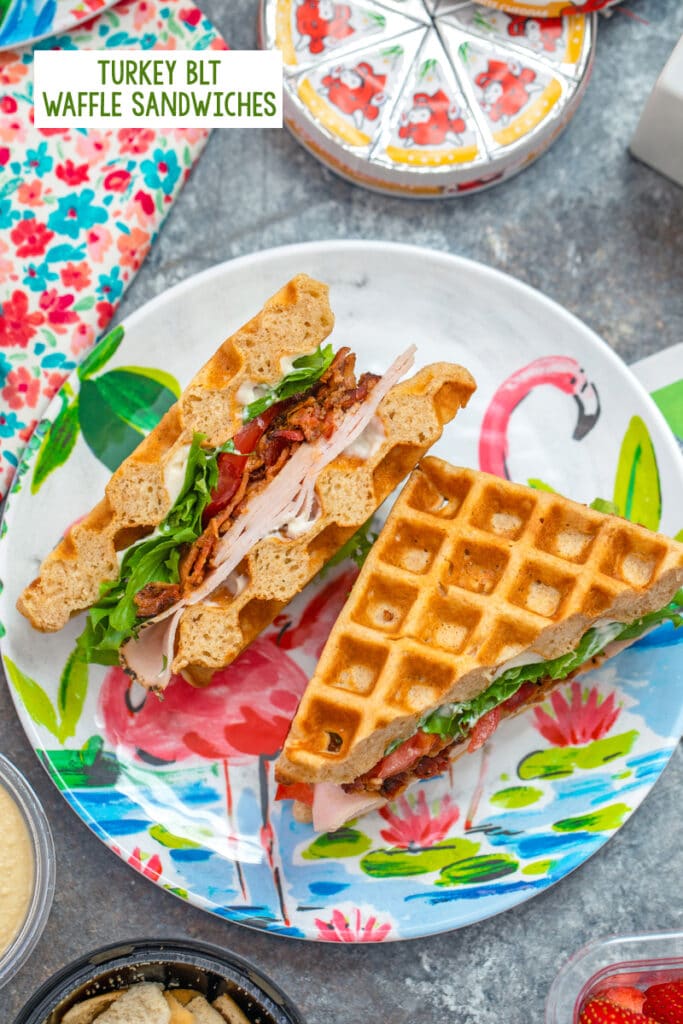 Shrimp Po Boys by Call Me PMC
Shrimp Po' Boy Sandwich Recipe is easy, tasty, and a lighter version of the New Orleans popular sandwich recipe. It's full of bold flavor and spice!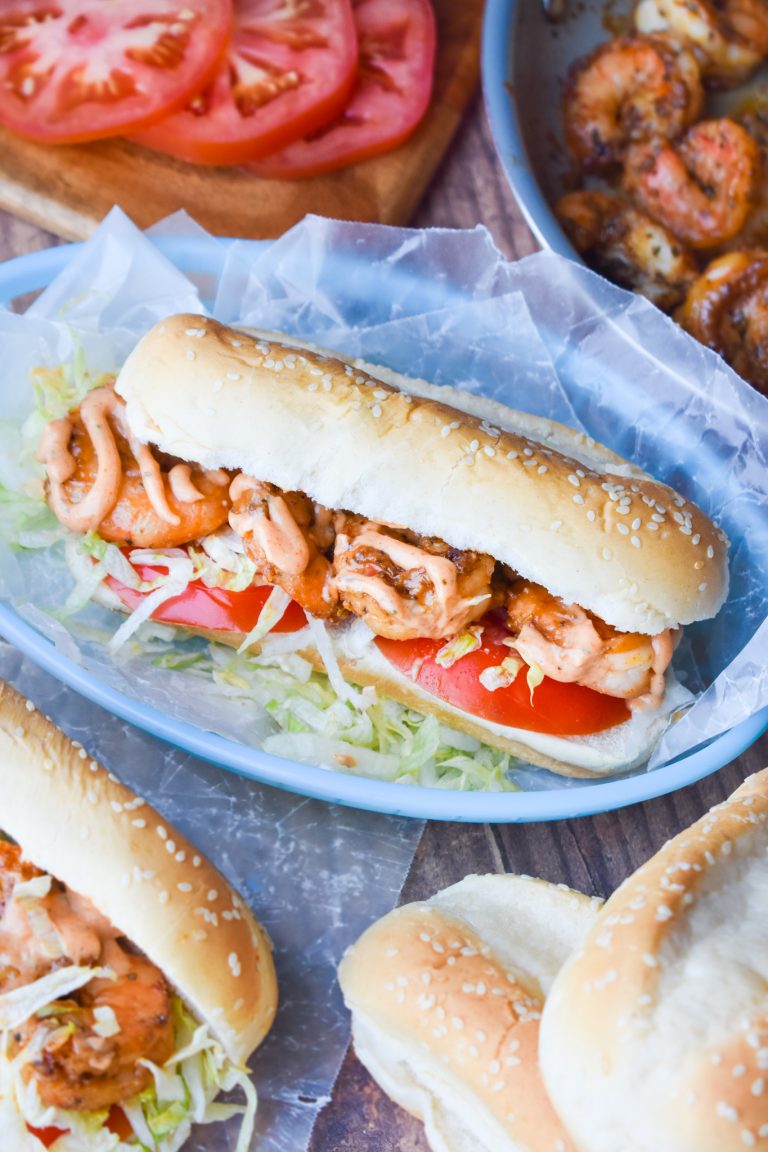 Puerto Rican Tripleta Sandwich by In the Kitch
Piled high with meat, cheese, and fresh vegetables, the tripleta sandwich is a Puerto Rican standard that puts a new twist on the classic Cuban sandwich. The tripleta combines cold lunch meat with cooked pork and chicken to make a hot, filling sandwich that's practically spilling over with ingredients.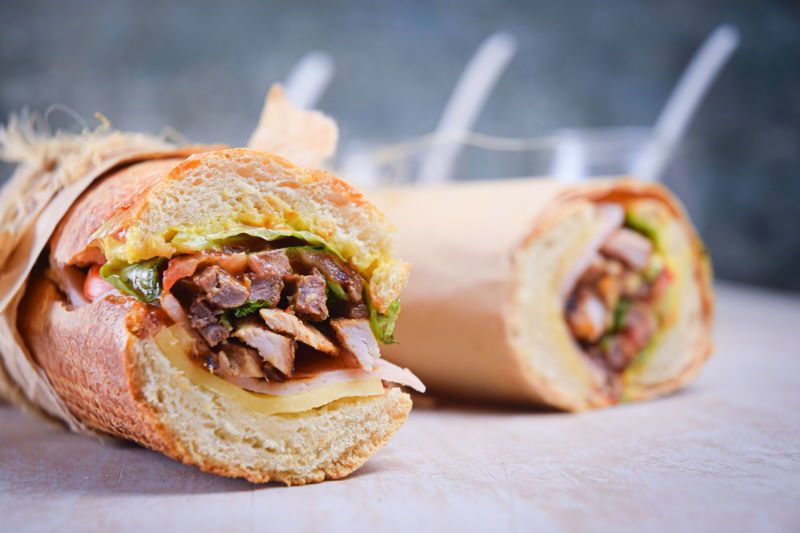 Fish Stick Sandwiches by Recipes for Men
This recipe for a fish stick sandwich is really a great way to eat fish sticks, as a snack or a main meal, and will leave you very satisfied. It can be made in less than 15 minutes and you can vary the fillings and sauces to suit your preference.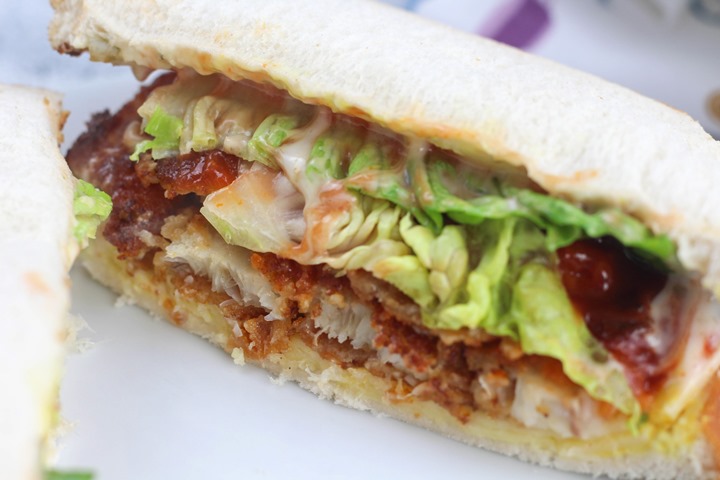 Kentucky Hot Brown Sandwich by House of Nash Eats
Grab your knife and fork for this supremely satisfying, over-the-top Kentucky Hot Brown Sandwich! It is served open-faced with thick slices of roasted turkey, crispy bacon, and fresh tomatoes on top of a thick piece of toasted bread, all smothered in a rich, cheesy mornay sauce.  This is a little different than what I'm used to but it looks amazing!!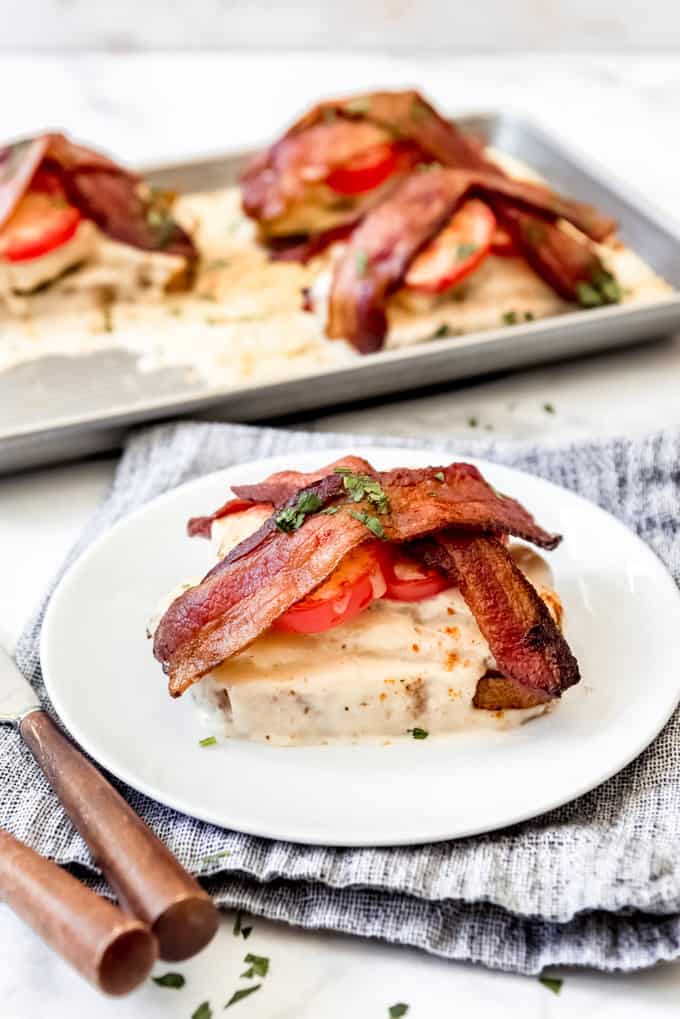 Broiled Tomato Sandwiches by Spend with Pennies
A broiled tomato sandwich has all of the tasty goodness of ripe, juicy, tomatoes topped with broiled melty cheese! This is the perfect snack or meal any time of day and makes a great side for soup and more.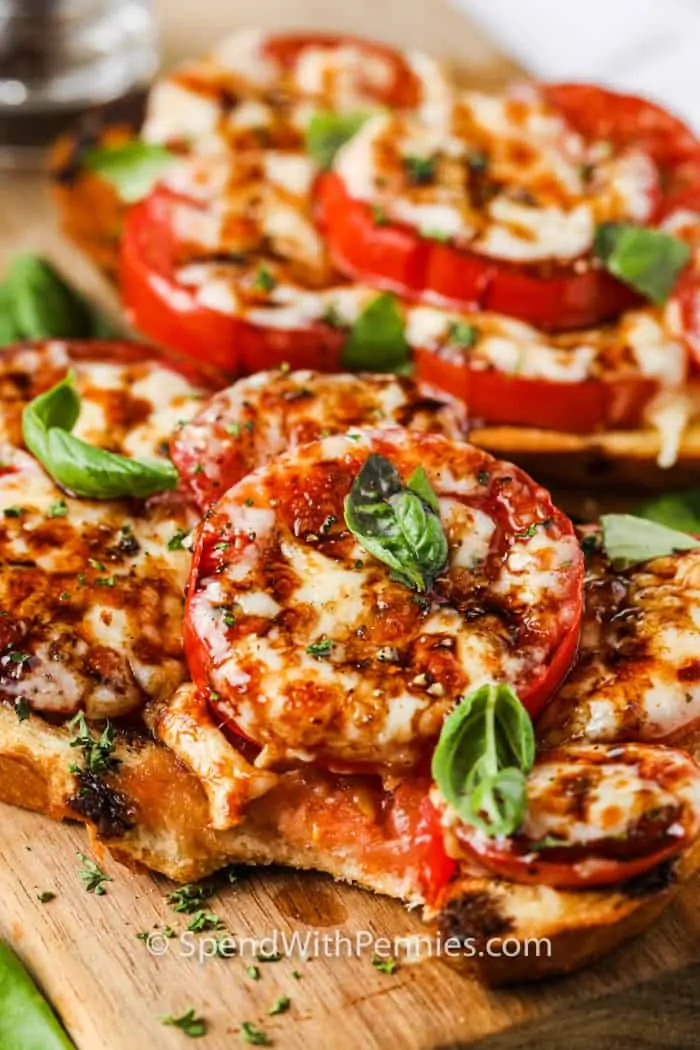 Brooklyn Avenue Pastrami Sandwich by Boulder Locavore
Calling all Mad Men fans and sandwich lovers, you won't want to miss this Brooklyn Avenue Sandwich! Pastrami on rye bread with coleslaw on the sandwich and Russian Dressing. Lunchtime really doesn't get much better than this.
Grilled Smothered Reuben by Pint Sized Treasures
Melty cheese smothering a grilled Reuben is one of the best ways to break for lunch midday!