Medical Supplies Typically Held In Nursing Home Inventories 
There are around 11,300 nursing homes in the United Kingdom and 17,000 in the United States. It should be noted that the countries have different definitions of the term 'nursing home'. Not all nursing homes have the same medical provision needs. Some homes specialize in end-of-life care. These homes typically need relatively extensive medical inventories that cover a whole range of care procedures. Other homes are more residential – with seniors essentially living without medical intervention. These homes have far smaller medical inventories. There are some essential bits of kit that almost every nursing home carries, no matter what level of care it is that they offer. Here is a guide to the kinds of medical equipment in use within nursing homes. 
Walkers And Wheelchairs 
Mobility aids are essential nursing home supplies. Nursing home residents often suffer from some form of reduced mobility, and it is the task of the staff within a nursing home to ensure that this does not completely reduce the resident's quality of life. This is easier said than done, but it is a task that can be aided if there is an adequate supply of mobility equipment. Walkers are used by residents who can still walk with support. Wheelchairs are useful for residents with more severely reduced mobility.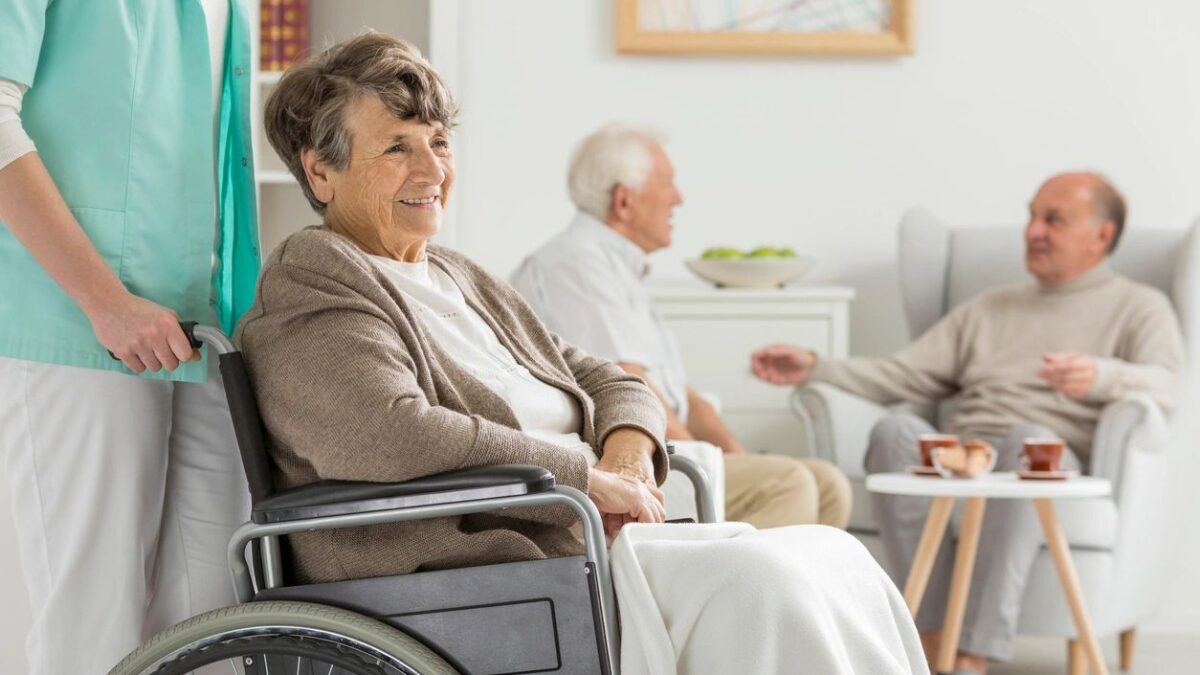 Diagnostic Tools 
Staff at a nursing home need to be able to make basic assessments of resident health. For this reason, medical diagnostic tools are often kept on site, and training is given to staff. Diagnostic tools usually held by nursing homes include:
Pulse Oximeters 
These devices measure the amount of oxygen in the blood using an infrared beam.
Blood Pressure Monitors 
These monitors measure blood pressure using an inflatable cuff. Many residents have blood pressure issues in nursing homes – usually taking the form of hypertension. 
Stethoscopes
Stethoscopes enable a person to 'listen' to the beating of the heart and the inflation of the lungs. This can be used to diagnose or provide early warning of cardiovascular issues. Modern stethoscopes help medical professionals to collect digital data on patient health in order to make accurate diagnoses. 
Wound Care 
Older people are more prone to trips and falls. They are also more prone to infection if one of these trips and falls has resulted in an injury. It is very important that any wounds received by residents are cared for with great care and as quickly as possible. Disinfectant wipes, gausses, and medical tape rolls are all commonly used in nursing home environments. Wounds need to be regularly cleaned – especially if the resident has a poor blood supply to the impacted area. 
Exercise Equipment
Residents living in nursing homes sometimes suffer from a lack of exercise. Atrophied muscles and poor mental health tend to be the result of this lack of movement. Good nursing homes provide exercise equipment for their residents so that they can continue to move. Some specialist exercise equipment is designed for people who have limited mobility. Nursing homes are the primary purchasers of this type of equipment.