Sensory bins are great for helping little ones explore, discover and create using practical life skills (dumping, filling, scooping) and learn valuable play skills.
This simple sensory bin will give your children hours of enjoyment with just a few easily found supplies:
Dry black beans
A storage bin with a lid
Fake insects
Outdoor Discovery Kit; find it on amazon or at dollar tree.
(If you don't have a bug discovery kit, you can use tongs, small jars etc)
Flowers, leaves, grass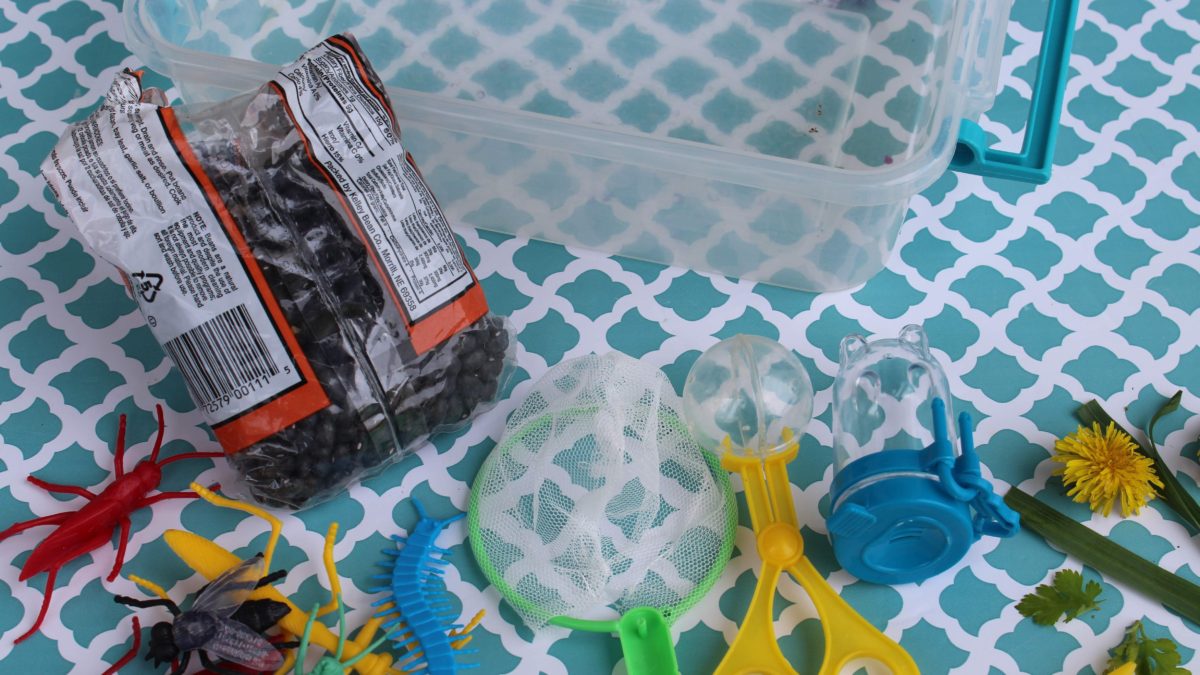 Directions:
Begin by putting half of the fake insects in the storage bin you plan to use.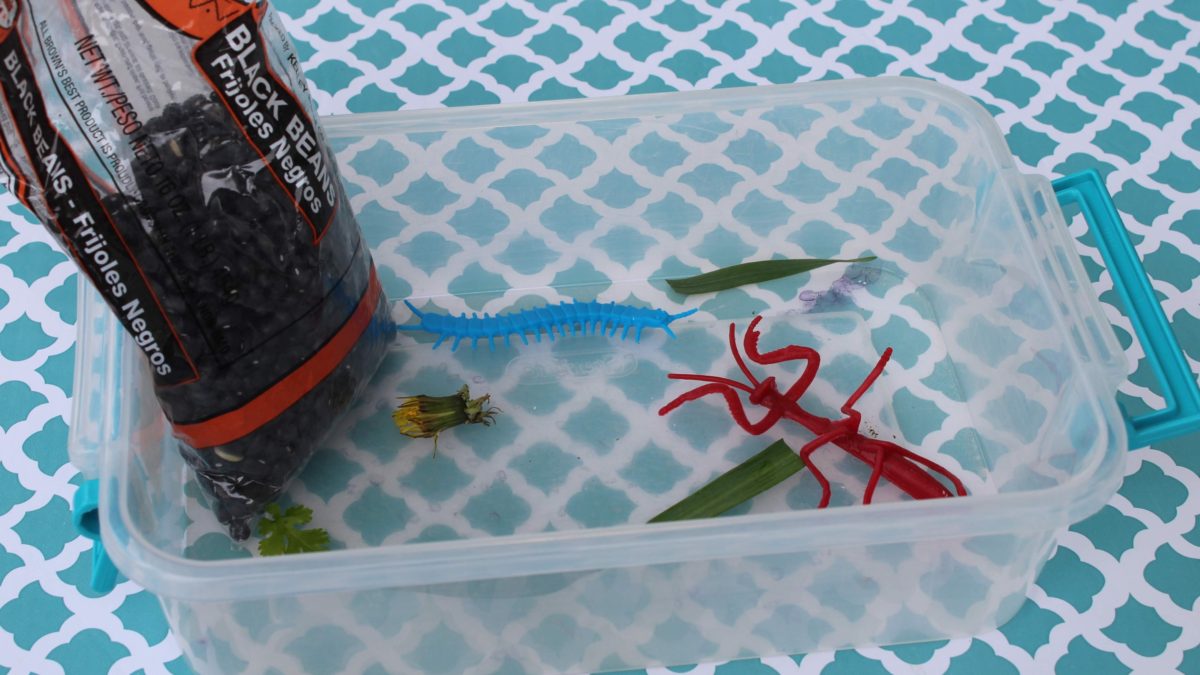 Add half of the flowers, grass and leaves you plan to use.
Pour the dry black beans into the bin so that the items you have placed in are covered.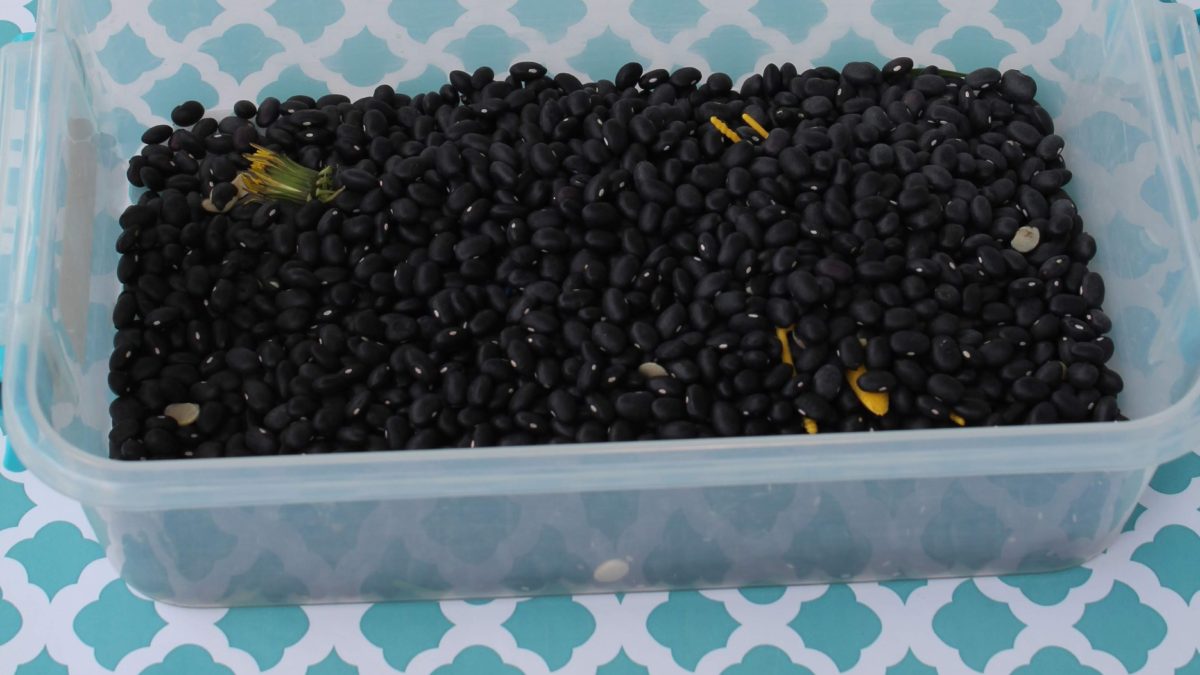 Add the remaining fake bugs and flowers, grass and leaves to the bin. Take a moment to push them into the beans so they are slightly covered.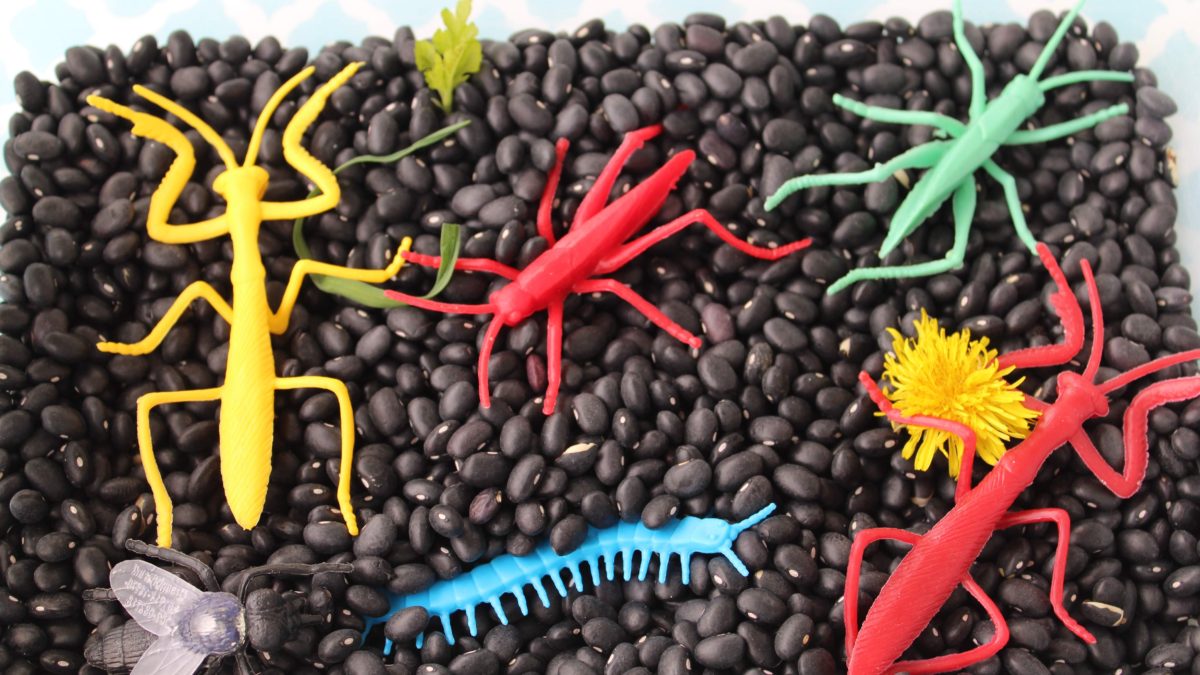 Add tongs, a small bug net, and a small container for examining specimens.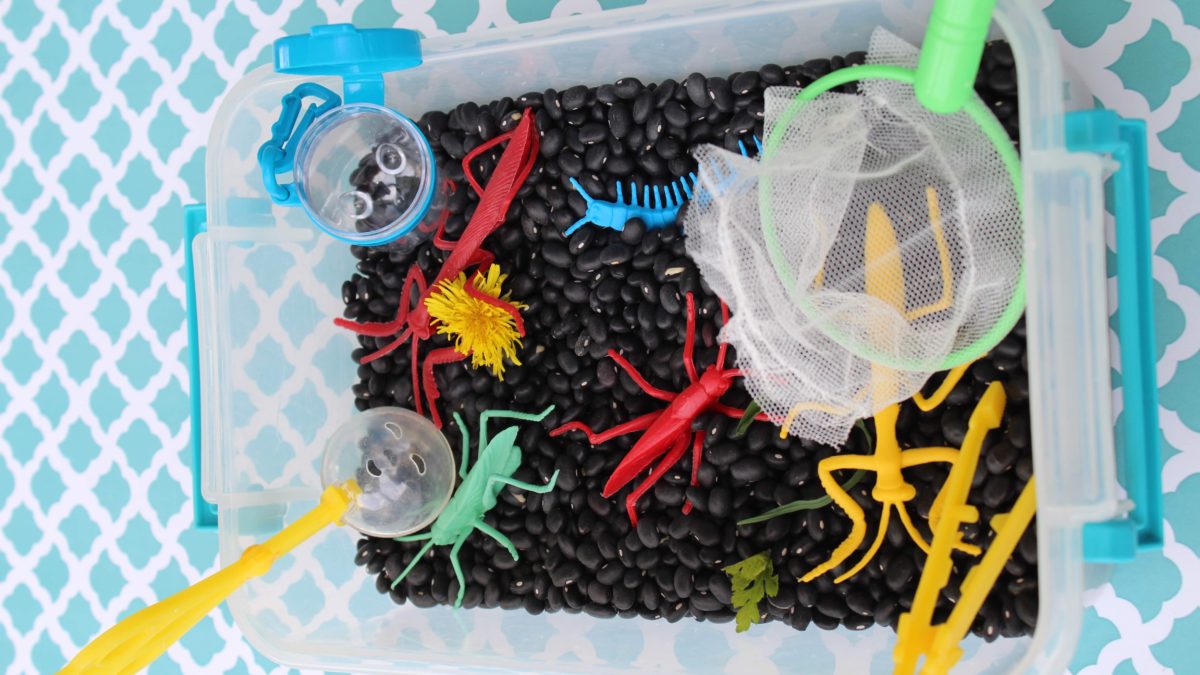 Invite your child to explore the bin.