Are you looking to give your home a fresh, contemporary vibe? Incorporating modern design elements can seem intimidating at first, but the results will be worth all the effort when you achieve that cozy, welcoming feeling of a modern home. Luckily, there are several easy ways to spruce up any living space or upgrade its current style with minimal effort – from small decor changes to major structural updates! Here are some helpful tips and tricks you can use right away to create that modern vibe in no time at all!
Upgrade Your Furniture Pieces to Modern Styles and Materials
Refresh your living space by upgrading your furniture pieces to contemporary styles and materials. Look for sleek straight lines and bold colors like granite gray or mustard yellow that create a contemporary aesthetic in your home. Not sure where to begin? Make a statement with an up-to-the-minute leather sofa, or pick up different chairs around the dinner table that stands out from more traditional choices while still fitting seamlessly with existing decor. With this upgrade, you'll have an inviting home that stays current!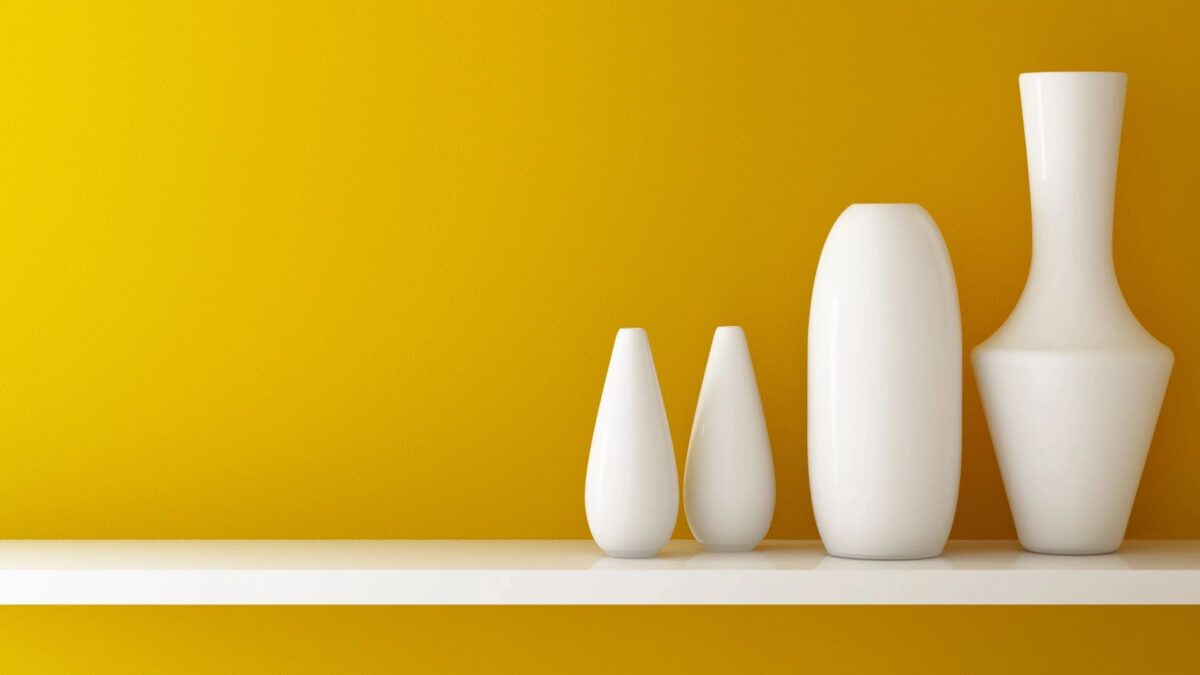 Introduce color
Bright colors can be used to draw attention to different areas of the house and give it a modern, contemporary vibe. Strategically placed pops of color draw focus toward certain rooms, creating an upbeat living space. You could paint an accent wall in your bedroom or living room, choose colorful furniture pieces like ottomans and chairs, be bold with patterns on wallpaper, or add vibrant cushions and throws to existing furniture – whatever you decide to do, it will instantly transform the atmosphere in your home and make it seem like you stepped out of an interior design magazine!
Update Your Bathrooms
Updating your bathrooms is an effortless way to give your home a contemporary, updated aesthetic. If you're going for contemporary, focus on giving the space new fixtures like modern faucets, sleek tile, or an accent shower wall – even changing up the hardware in the room can make all the difference! By incorporating simple yet modern details like these into your design scheme, you'll quickly achieve that open and airy atmosphere in your bathroom – it's time for freshening things up and creating an inviting new getaway! Give yourself some pampering time in this stylish new oasis!
Add more natural light with larger windows or skylights.
Incorporating more natural light into your home is an excellent way to give it a fresh, modern aesthetic. By installing larger windows and skylights, you can instantly upgrade the style of your space with beautiful warm rays of sunshine. Not only does natural lighting improve the aesthetics of your house – it also boosts a happy feeling throughout all living areas. Plus, larger windows mean better views of beautiful outdoor scenery! Why not bring in some extra brightness today and make your house sparkle? Invest in space saving sliding windows to give your home that modern look that you always wanted! 
Make your home feel alive by adding art pieces, plants, and other creative decor elements.
For a modern farmhouse aesthetic in your home, add art pieces, plants, and other creative decor items. Not only are these pieces eye-catching, but they can also provide an inviting atmosphere for guests and you. Plants act as natural air purifiers while adding some greenery throughout the space, while art pieces provide conversation starters as guests often ask about the meaning behind the artwork. Items like ceramic vases, throw pillows, and woven tapestries are some fun decor pieces you can incorporate into your decorating scheme to make your house feel alive and unique.
Create an organized closet using baskets and other storage solutions.
Modernizing your home decor doesn't have to be time-consuming or costly. Achieve modern flair by organizing closets! Investing in sleek storage solutions like colorful baskets and velvet hangers for an instant upgrade. Whether you're short on space or just want some unique style, utilize clutter by finding smart solutions such as hanging shelves, cubes, and containers that can be labeled. Don't forget! As you organize, select pieces of decor that complement the overall color scheme in the room – trust us; it makes all the difference! Happy organizing!
With these simple strategies, you can achieve that modern house vibe–whether your house is brand new or decades old. Updating furniture pieces and brightening colors will add energy to the room; larger windows, skylights, and art pieces add unique character; keep things organized with creative storage solutions in closets for a clean space that won't detract from your beautiful aesthetic. It all comes down to finding the right combination of elements that gives off both modern and contemporary vibes. So go on – use these strategies for an up-to-date interior!