As more and more chances to work from home on a contract basis become available on a permanent basis, it is essential to ensure that your environment meets all of your requirements.
It is not a good idea to set up a home office on the sofa or the kitchen table. If we want WFH to be successful in the long run, we absolutely have to put our own mental and physical well-being first.
Working from home is not an impossibility. If there is no equilibrium or order in your life, you may find that you are more productive at home than in the office. It is possible that cultivating an environment conducive to productivity may increase your motivation and make it easier to develop a routine for working from home. It does, however, need more than finding out how to set up a home network to connect your devices to. 
The creation of a home office that encourages productive work, as well as comfort, concentration, and originality, can be facilitated with the help of the following suggestions.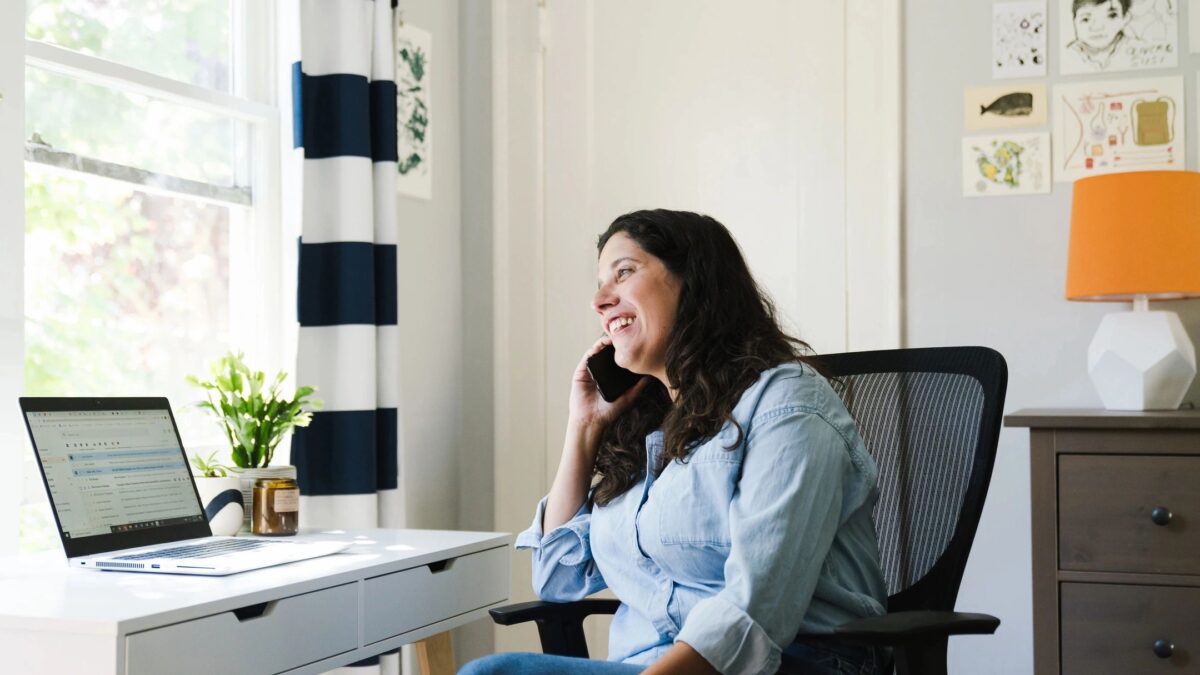 Work zones
In crowded households, cramped homes, and other settings with open floor plans, it can be challenging to locate personal space. This issue is complicated by a few different factors. Screens that fold up can be relocated or stowed out of the way when they are not in use.
To maintain your privacy when working from home at your corner desk, ensure that it is appropriately compartmentalized. You may find it easier to emotionally and physically detach from your work if you create a visual separation between the two.
Establish ground rules with the people you live with.
If you live with a partner, children, or other housemates, you should impose clear constraints on your place of employment and the hours you work as soon as it is practical to do so. Give them an explanation of your break schedule and ask them not to bother you when you are taking it.
Putting boundaries on something can be challenging, especially when dealing with young children; yet, doing so can improve productivity and work-life balance.
Take work breaks.
The ability to take brief breaks, during which we can refresh and recover, is critical to increasing productivity because it enables us to return to our work with renewed vigor and perspective. Interactions with coworkers are typically what trigger breaks in a traditional job, but when you work from home, you need to be more careful.
Breaks ought to be determined either by time or by the amount of work completed. Taking a few short breaks at various points during the day will help you keep your energy levels and maintain your productivity.
Make sure everything is in order.
A lot of people who work from home end up with a lot of clutter because they do not have office cleaning services. Because of this, work environments in homes become disorderly and cluttered. It is possible that your productivity could decrease if you are unable to locate an important document. Make sure that your place of business has sufficient storage space that is also nicely organized to avoid clutter and save time.
Make sure you are comfortable.
It is easy to become preoccupied with the aesthetics of a desk to the neglect of its ergonomics. Workstations that are too small or too large can be detrimental to productivity and cause aches and pains that worsen over time.
Follow these ergonomic sitting desk rules if you want to be as comfortable and productive as possible when you're at your desk:
If you are taller than the average person, you ought to have a higher workstation.

When seated at a desk, ensure that your elbows are bent at a right angle and that your hands are flat on the surface.

You might find it easier to type with flat wrists if you use a keyboard tray.

Make sure that you can easily stand up, sit in a comfortable position, and reach all parts of the desk without having to twist or strain.
Lighting
It is important that windows not be blocked by things like bookcases, closets, high-backed seats, or couches so that natural light may enter the space. This improves a person's mental health as well as their productivity.
Natural light can be maximized by spending as little as a few hours per day near a window. Since exposure to natural light at work increases both worker satisfaction and productivity, there is no good reason to forgo this perk when working from home.
You are able to maintain a higher level of concentration throughout the day and feel more refreshed when you go to bed. There is no need for windows or natural light when you have full spectrum light bulbs to simulate sunshine. Light can be spread throughout a room using reflective surfaces.