The whole time that I'm putting this together, my daughter was asking questions like "What's that?", "How do you put the noses on? and making comments like "That's so cute", "I like his little ears". So, needless to say this recipe is super easy but is a huge hit with the kids. My daughter loves "helping" in the kitchen, so I recruit your little elves and make some memories.
Reindeer Krispies:
Makes about 15 reindeer
Ingredients:
6 cups rice krispies cereal
3 tbsp butter
4 cups mini marshmallows
about 30 pretzels
15 red M&Ms
30 candy eyes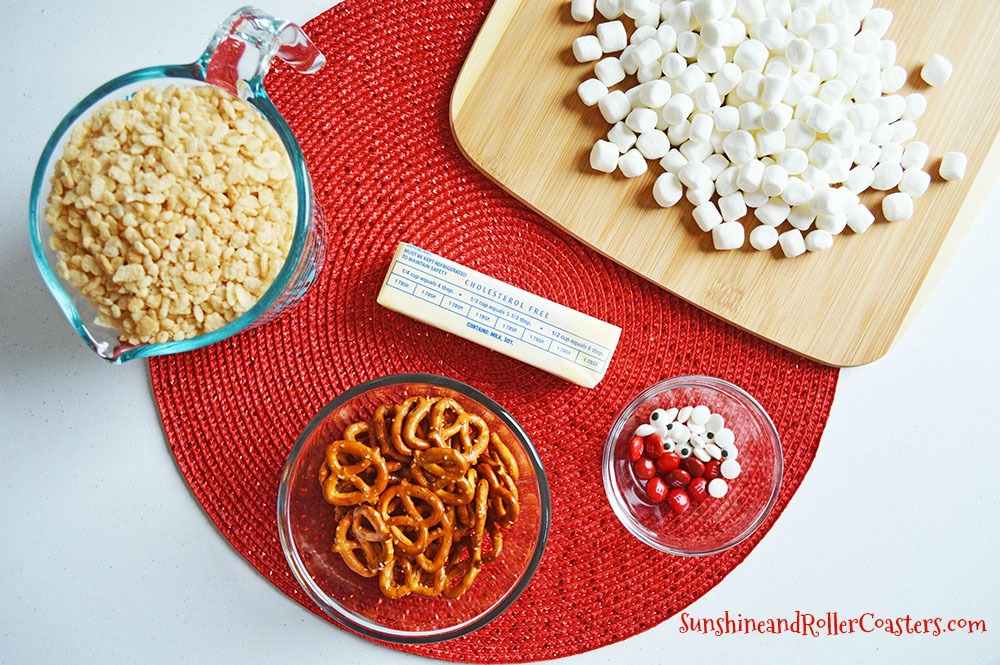 Directions:
Spray a 9 x 13 inch pan with cooking spray. In a large pot, melt butter over medium heat. Add marshmallows and stir until melted. Remove from heat and pour in rice krispies cereal, mix well. Pour krispie mixture into 9 x 13 inch pan. Using parchment paper, smush mixture into pan. Let cool & cut into 15 squares. Add 2 pretzels for reindeer antlers, a red M&M for the nose and two candy eyes. Enjoy!