Since it's National Unicorn Day, I wanted to give you one of my favorite cookie recipes! These Unicorn Sparkle Cookies are easy to make and totally delicious.
Unicorn Sparkle Cookies
Unicorn sugar cookie ingredients
1 box of french vanilla cake mix
1/3 C Canola oil
2 large eggs
Pink, Yellow, Purple, and Teal gel food coloring
1 container of Purple sanding sugar
5 small bowls. 4 bowls to mix the colors of the dough in and a bowl for the sanding sugar
Cookie sheet lined with parchment paper
Cookie Instructions
Preheat oven at 350º F.
Line a cookie sheet with parchment paper and set aside
Using a standing mixer, combine cake mix, vegetable oil, and 2 eggs until combined.
Divide the batter into four separate bowls.
Mix Pink food coloring into one bowl
Mix Purple food coloring into the second bowl
Mix Teal food coloring into the third bowl
Mix Yellow food coloring into the fourth bowl
Take about 1 TSP of each color of dough and form into tablespoon sized balls.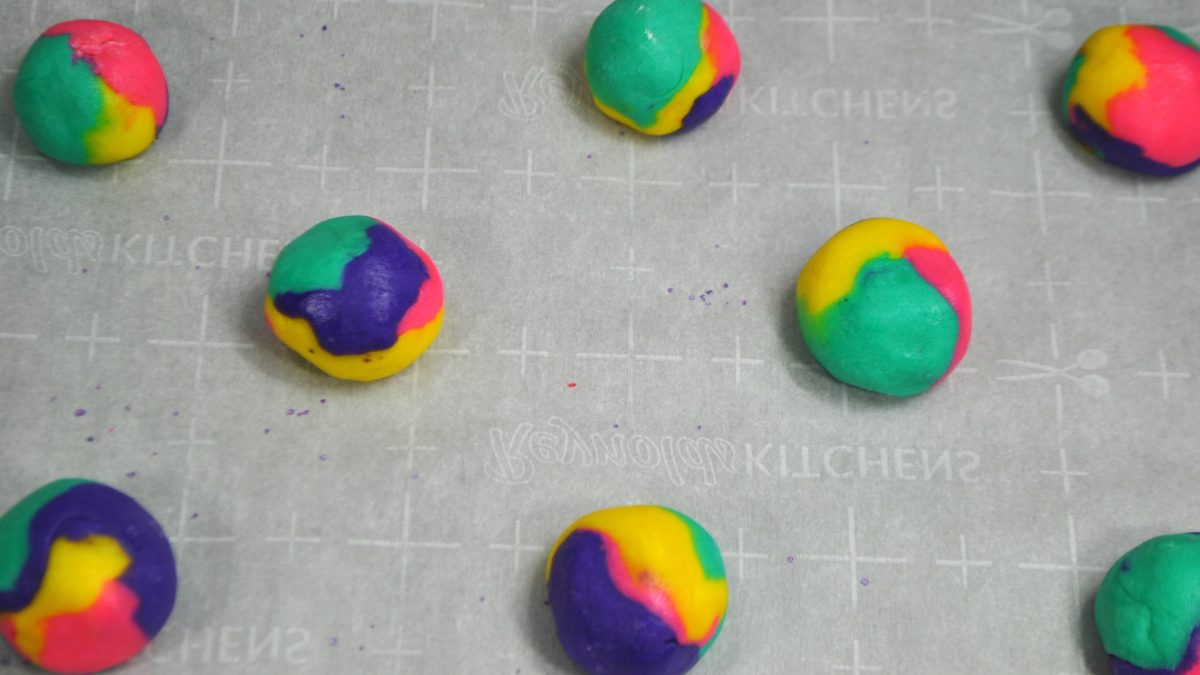 Pour sanding sugar into a bowl.
Roll the cookie dough into the sanding sugar then onto the cookie sheet about 2 inches apart from each other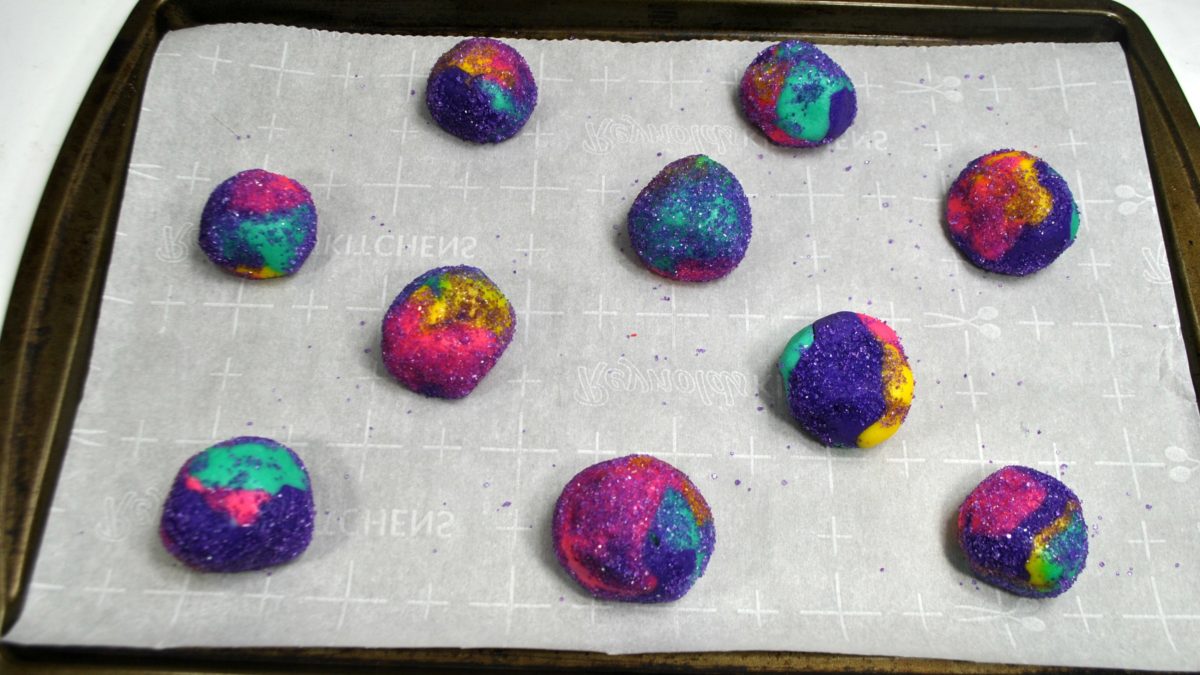 Bake for 7 to 8 minutes.
Let cookies cool completely before enjoying