SeaWorld Orlando's St. Patrick's Day Celebration Runs select dates from March 9 – 19
REIMAGINED St. Patrick's Day street-party featuring traditional dancers, live music and entertainment throughout the Celebration
NEW artists announced for Seven Seas Concert Series
With an Annual Pass comes unlimited opportunities to visit the park and be able to taste all the incredible food and drink offerings, while receiving exclusive bonus samples, discounts on reserved seating and more
Irish Market will feature traditional sips & savors of Ireland as part of the Seven Seas Food Festival
ALL included with park admission
WHAT: The luck of the Irish comes to Orlando as SeaWorld invites guests to celebrate St. Patrick's Day during the Seven Seas Food Festival with all the sights, sounds and flavors of Ireland's favorite tradition. The celebration will transform the park into the Emerald Isle on select dates between March 9 – 19 with unforgettable offerings included with park admission, including:
Streets of Green: Irish Market Plaza will come to life throughout day with incredible entertainers, amazing stilt walkers, and much more.
(Select times from 12:30 – 6 p.m.)
Timeless Tunes: Lose yourself in Irish melodies as traditional musicians bring their beautiful sounds to Orlando throughout the day.
(Select times from 12:30 – 6 p.m.)
Tastes of Ireland: Take your Seven Seas Food Festival voyage to the Emerald Isle for some classic recipes like corned beef hash and beef stew, as well as some NEW additions just for the celebration such as Irish Coddle. Make sure to toast the day with a Guinness Irish Stout, a special St. Patrick's Day Bud Light or even a delicious Shamrock Sour cocktail. Discover savors of Ireland from 11:30am to park close.
MORE CONCERTS ANNOUNCED:
In addition to the exciting St. Patrick's Day festivities at the Seven Seas Food Festival, SeaWorld Orlando is ramping up the fun as the Seven Seas concert series continues and adds more incredible performers to the schedule. See the remaining line-up, including new additions below:
March 12: Sean Kingston (Pop)
March 19: Hanson (Pop)
NEW April 1: Warrant (Rock)
NEW April 2: Smokey Robinson (R&B)
April 8: Cory Asbury (Country)
April 15: Chris Lane (Country)
April 16: Marshall Tucker Band (Country)
April 22: Tito Nieves (Latin)
April 23: Kameron Marlowe (Country)
April 29: The Commodores (R&B)
NEW April 30: Scott Stapp of Creed (Rock)
Best Way to Savor and Sip
Guests will be able to discover endless combinations of food and drink offerings with a Seven Seas Food Festival Tasting Lanyard. Guests can embark on their culinary journey with a 10-sample lanyard at the price of $70 or take it up a notch with the fan favorite 15-sample lanyard for the best savings. SeaWorld Orlando Pass Members get the VIP treatment and can purchase 18 samples for the price of 15!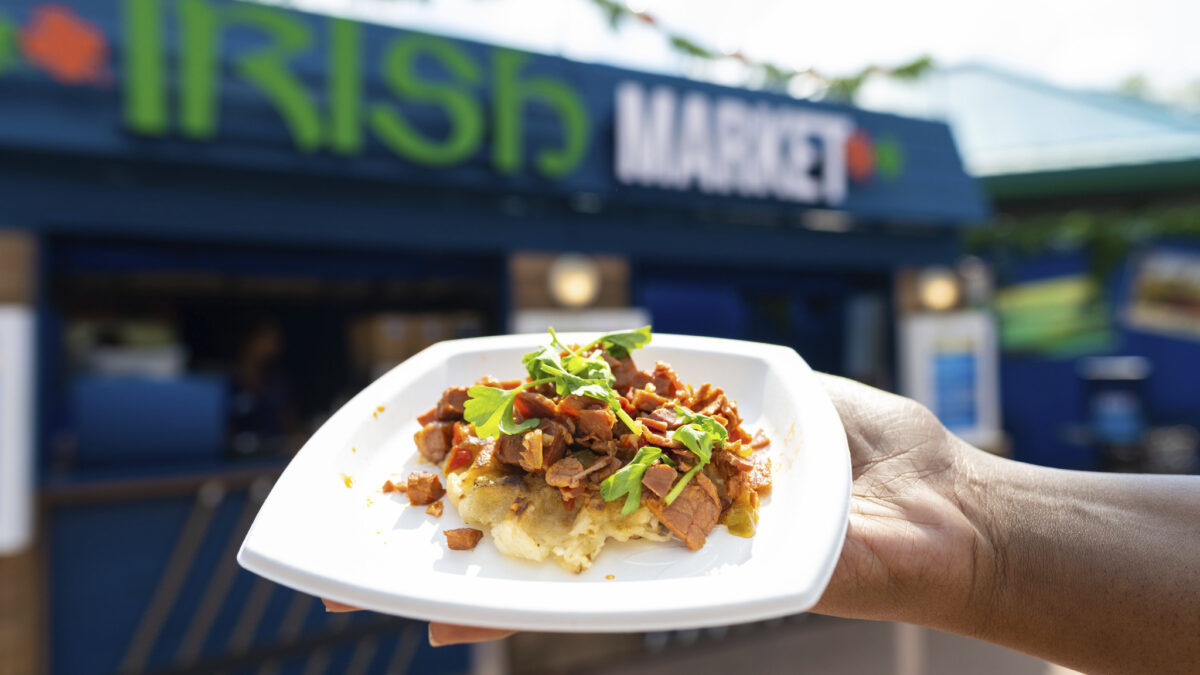 WHEN: SeaWorld Orlando's St. Patrick's Day celebration runs select dates from March 9 – 19
WHERE: Details for SeaWorld Orlando's St. Patrick's Day Celebration can be found at SeaWorld.com
ABOUT: SeaWorld Entertainment, Inc. (NYSE: SEAS) is a leading theme park and entertainment company providing experiences that matter, and inspiring guests to protect animals and the wild wonders of our world. The Company is one of the world's foremost zoological organizations and a global leader in animal welfare, training, husbandry and veterinary care. The Company collectively cares for one of the largest zoological collections in the world and has helped lead advances in the care of animals. The Company also rescues and rehabilitates marine and terrestrial animals that are ill, injured, orphaned or abandoned, with the goal of returning them to the wild. The SeaWorld® rescue team has helped more than 40,000 animals in need over the last 55 years. SeaWorld Entertainment, Inc. owns or licenses a portfolio of recognized brands including SeaWorld, Busch Gardens®, Aquatica®, Sesame Place® and Sea Rescue®. Over its more than 55-year history, the Company has built a diversified portfolio of 12 destination and regional theme parks that are grouped in key markets across the United States, many of which showcase its one-of-a-kind zoological collection. The Company's theme parks feature a diverse array of rides, shows and other attractions with broad demographic appeal which deliver memorable experiences and a strong value proposition for its guests.